York St John University graduate recognised by Duke of York
Published: 13/07/2018
Lauren Hall, who graduated with a degree in Theatre and a master's in Theatre and Performance from York St John University, received the Duke of York Young Entrepreneur Award after founding her company last year.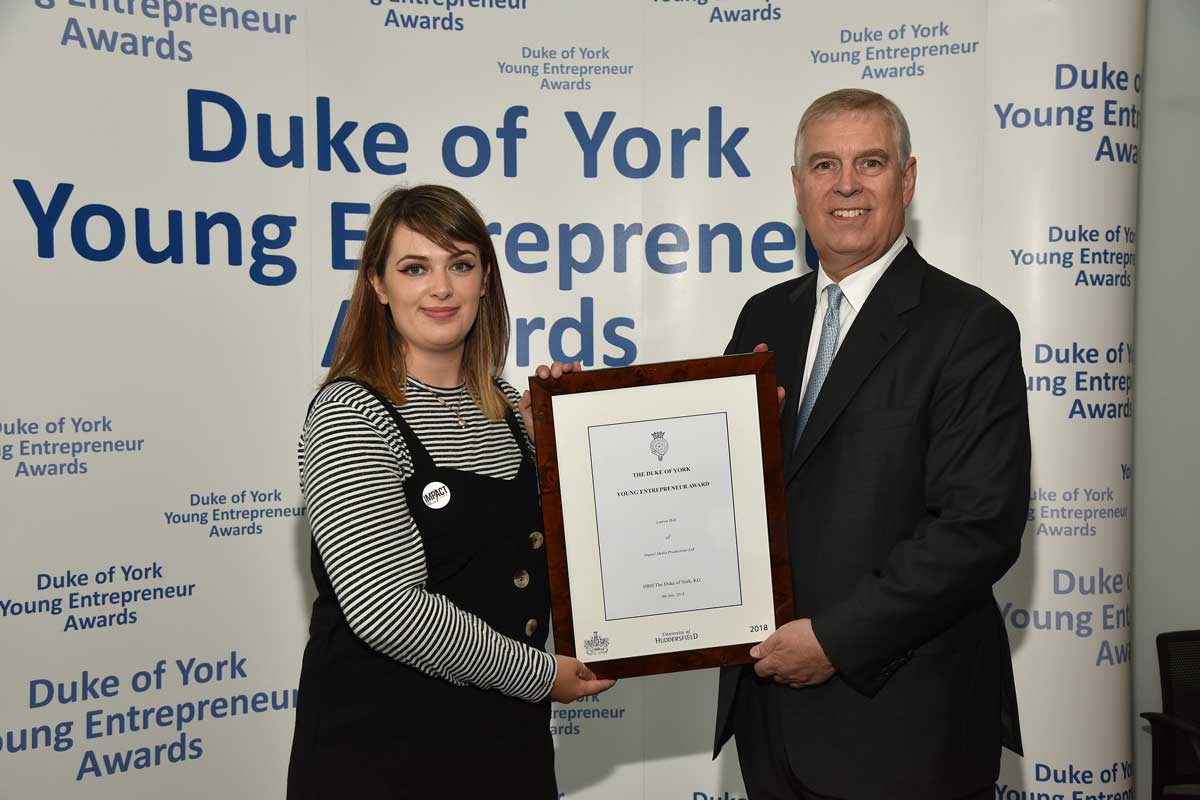 Now managing director of Impact Media Productions, Lauren launched her Lancashire-based production company soon after leaving university. Frustrated at the lack of opportunities and by the fact that potential clients wanted her to work for nothing to "prove" she was worth it, she decided to change focus and use her theatre expertise to create unique visual content that clients would pay for. Her company now produces video content on PSHE (Personal, Social, Health and Education) to schools across the country.
She was supported through the Grad2Director alumni start-up programme at York St John University to register as a limited company and help her to develop her offer to customers.
The Duke of York Young Entrepreneur Awards were organised and hosted by the University of Huddersfield where The Duke is Chancellor. Ms Hall, pictured with The Duke of York, said: "I'm so honoured to receive this amazing award. I'm passionate about making a social impact and wanted to use my skills in theatre and production to create content for and with clients on socially relevant issues that explain and analyse those issues through the eyes of the audience. With Impact Media, I can help to educate through engagement and participation using media and drama."
Share this