Flagship tennis centre planned for York St John University
Published: 10/09/2019
Pay and play facility at Haxby Road will make tennis a year-round sport whatever the weather.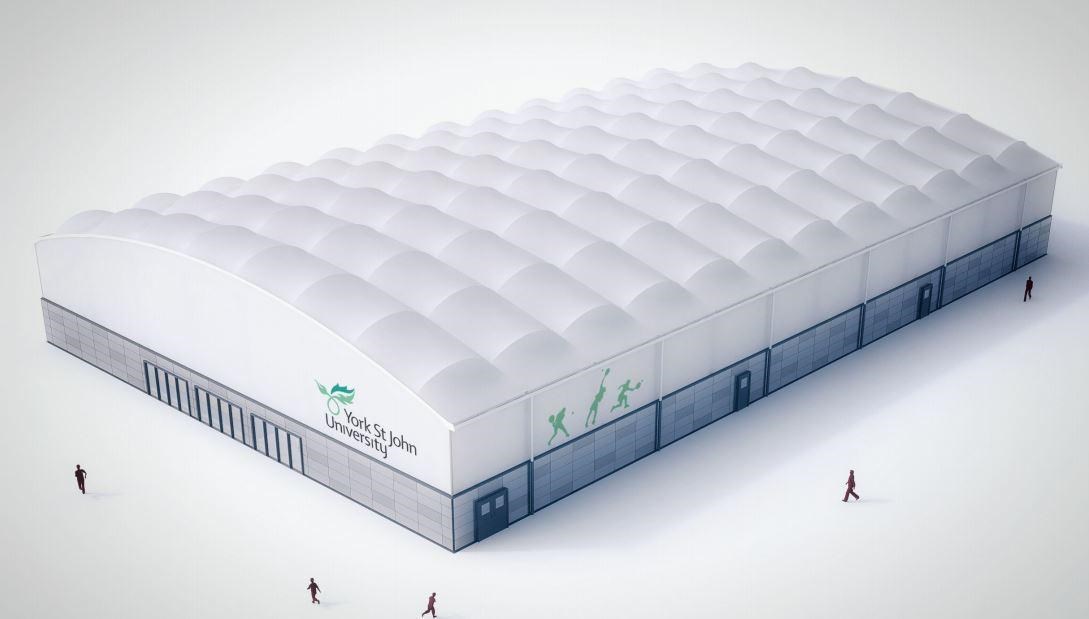 York St John University aims to make tennis a year-round sport with high quality indoor courts open to students and the general public with no need for membership.
Plans have now been lodged for the new Tennis Centre which will be built at the Haxby Road sports park. It will include three indoor courts which will be accessible 14 hours a day, 48 weeks a year, giving scope for winter and evening play. Three existing outdoor courts will also be retained.
York St John's Chief Operating Officer Rob Hickey said, "York St John University is delighted to be joining forces with the Lawn Tennis Association to develop proposals for a new indoor tennis facility at our Haxby Road Sports Park. This new Tennis Centre will become the only indoor 'pay and play' facility of its kind in the city and reinforces our ongoing commitment to our students and to the wider community in York."
In support of the planning application, the Lawn Tennis Association pointed out that York is a very active tennis city. As a percentage of the population, there are twice as many active players in clubs that in other major cities (Leeds, Sheffield, and Manchester).
"Player retention and the ability to attract new players is at risk by the lack of access to indoor courts," said the LTA's Paul Sheard. "The proposed new centre will deliver a broad ranging tennis programme that will help support the development of healthy and active lifestyles for people of all ages"
It is hoped that building work will begin in the Autumn, with completion by March 2020.
Share this