Helen is the founder and executive director of Chab Dai, a charity described by the Cambodian government as having played a huge part in developing the anti-trafficking movement in the South East Asian country.
"When I started Chab Dai, I began with the end in mind. I'm a vision person. I saw myself as a catalyst. As ex-pats we can often be the catalyst, but we can't be the long-term change. Inspiring nationals to be their change is the most inspiring thing," she says.
Helen lived and worked in Cambodia for 20 years, after leaving a corporate job in the UK behind. She moved there with her husband and two children, then aged four and six months.
The York St John Masters' graduate was involved in an exploratory piece of research for the NGO she was working with, looking into the plight of orphans and children living on the streets in Cambodia. After noticing children were disappearing, Helen and a team went to the border and discovered the children were being trafficked across the frontier into Thailand.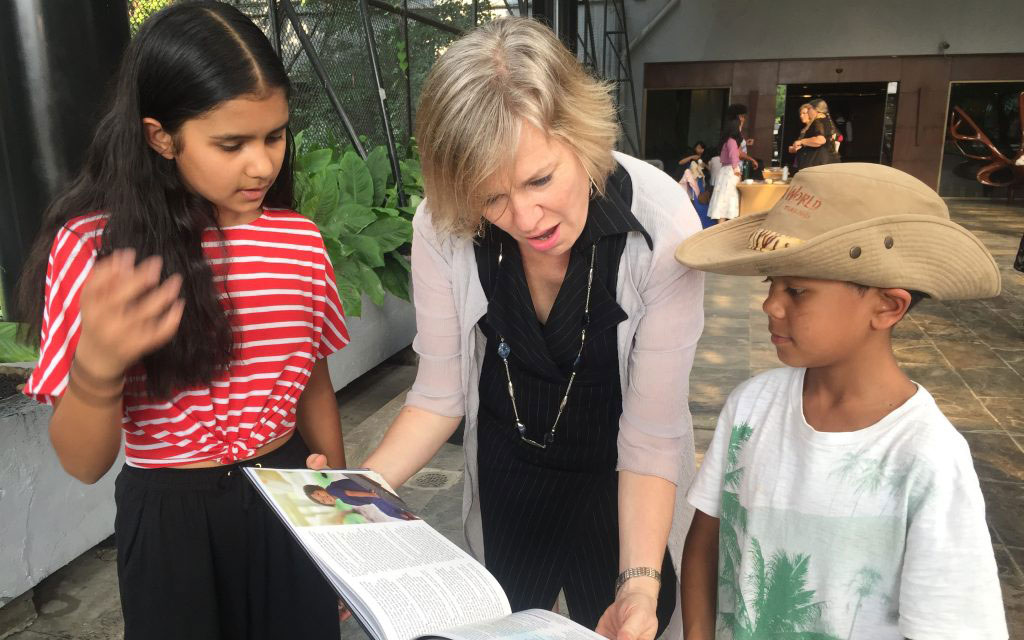 "There wasn't a lot of terminology around human trafficking then, but simply, children were being sold. I helped set up a programme that worked with one of the UN agencies, where we had a halfway house for these kids. I worked with a number of NGOs in the years after that, but I saw a gap - we needed a network to bring all the anti-trafficking agencies together."
Helen set up Chab Dai as a place where agencies could share and discuss issues and ideas.
She says: "I thought it would just be a coalition and nothing else, but as we did the mapping there were these massive gap areas that no one was addressing. One of them was prevention in communities. Organisations were more interested in rescue and restoration, but we realised that these communities had no idea what trafficking was."
Helen describes the process of introducing a prevention programme into Chab Dai: "It grew organically out of a need and where the gaps were."
In 2011, Helen became one of the first people to attend York St John's MA Leading Innovation and Change course completely online. She was able to return to York and graduate at the Minister alongside other international course mates - part of a growing international network from the programme - and with whom she is still in contact 10 years later.
Helen's dissertation completed at York St John was about leadership successions in charities overseas, an area without much research. This helped shape the way Chab Dai operates, as Helen's ground team in Cambodia will be made up of only Cambodian locals by 2023.
If we're truly going to see social justice happen, we have to move from a power hierarchy model to an empowerment model with everybody we're working with.
Her advice to other students considering a research topic? "Choose your dissertation subject that impacts way beyond your own academic achievements."
When asked about social justice, Helen says: "It's all about understanding the power that we do have and using that for good, but also acknowledging that there is a power imbalance. If we're truly going to see social justice happen, we have to move from a power hierarchy model to an empowerment model with everybody we're working with. People can only realise their own justice when they see the power dynamics that are happening."
Helen moved back to the UK in 2019 but still visits the Chab Dai Cambodia team on a regular basis (before the pandemic). She is able to run Chab Dai from her desk in England, and because she's a vision person, sees the charity expanding into a global learning community.
"Leaving a legacy, in terms of the movement, that's always been my dream. It's been remarkable what we've been able to do," she adds.