Jake Furby received formal recognition for his tireless championing of the rights of York's LGBTQ+ communities just eight years after graduating.
A blue plaque dedicated to him - a "loving, caring and selfless person" - was the first by York Civic Trust to honour local people and institutions that have contributed to the city's wellbeing during the COVID-19 pandemic.
It was an extraordinarily proud moment for Jake, one of the architects of the hugely popular York Pride, and the culmination of a journey that began even before he emerged into the chill November sunshine outside York Minster in 2012 armed with his BA (Hons) in Counselling Studies.
During his three years at YSJ he was the Student Union's volunteering officer and engaged in three placements including at York's LGBTQ Forum where he is now a paid employee.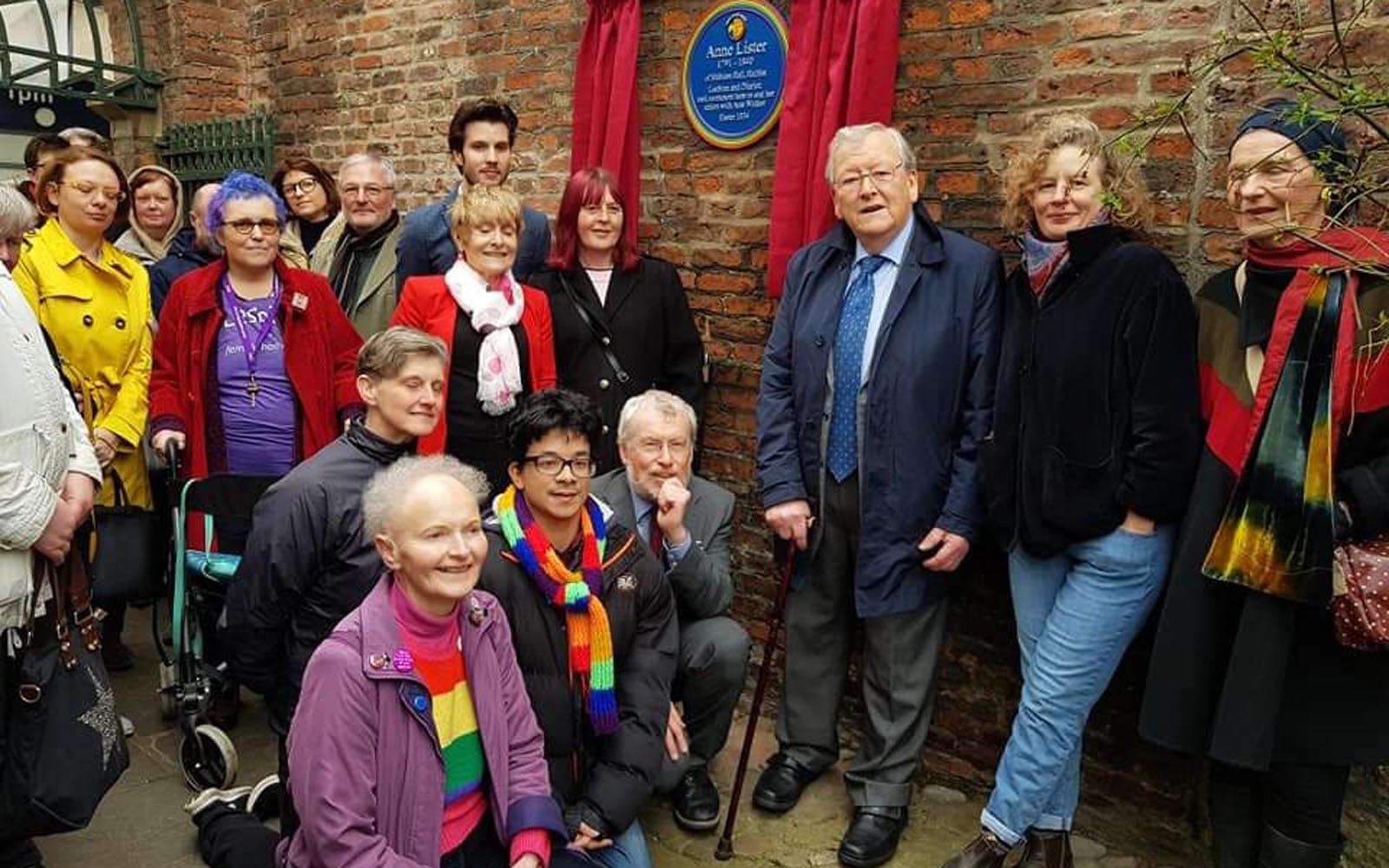 "The placements really helped me whilst being at York St John," he recalls. "I think after I graduated, I wasn't really sure what I wanted to do. I did different types of support work jobs, doing more voluntary roles and helping build York's LGBTQ Forum.
"I helped set up York Pride as a charity and York's LGBTQ History Month as a charity. I did some voluntary work with a mental health support group and some work with York's racial equality network. So, I have been really heavily involved in York's charity sector," he adds.
The pandemic hit the LGBTQ+ community hard with many people forced to return to family homes where they suffered homophobia, biphobia and transphobia from parents resulting in damage to their mental health.
Jake's monthly group Zoom sessions were joined by 20 to 25 people at a time and offered support and advice during the hard months of lockdown and beyond. Many that took part credited the meetings with offering a lifeline that helped them endure the challenges of 2020.
As well as working with marginalised communities including those with mental, physical and sexual health needs, Jake was a powerful advocate for the establishment of York as the UK's first Human Rights City in April 2017.
This led to the creation of a diverse network of agencies including the council, police and voluntary sectors, which promotes a human rights approach to issues around education, housing and health.
Jake conceived of the idea a human rights garden, which is at Clarence Gardens. "It is a place to educate people about their human rights to food," he says.
Social justice is about liberation and helping marginalised groups realise that their views are being represented and that society works for them as well
When asked about social justice, Jake believes society is engaged in a work in progress.
"Social justice is about liberation and helping marginalised groups realise that their views are being represented and that society works for them as well. It has been difficult trying to change mindset," he says.
"People are recognising their privilege, but the next step is how can they step away from their privilege. And that is a difficult conversation to have.
"It cuts across all sectors. We need to look at our priorities as a city and a nation on what we want to look like. We want York's heritage, we want tourists and visitors, and we want to keep that, but we also have to acknowledge the people that actually live here.
"York is very good at activism. We historically have been one of the forefronts on social justice issues, so I do think York is continuing in that proud history of activism."
Jake is now self-employed and provides nationwide equality and diversity training – improving organisational policy and procedure - through his company Diversity Enterprises. He is also completing a Masters at the University of Wales Trinity St David's in equity and diversity.
He still does his charity work for the LGBTQ forum but warns: "Financially charities have been hit [by the pandemic] but workload has really increased, and that can be exhausting and could cause burnout eventually in the sector."