Institute for Social Justice
Children, Young People and Families
Our research into the social issues faced by children and young people.
Our research explores and seeks to tackle some of the significant social issues facing children, young people and families in contemporary life.
This includes work ranging from the arts to psychology that engages with questions of sexual abuse and harassment, and which seeks to develop sensitive, research informed and impactful interventions. Other research in this area seeks to remove barriers and broaden opportunities through working with schools and families.
Our current projects include:
All About Respect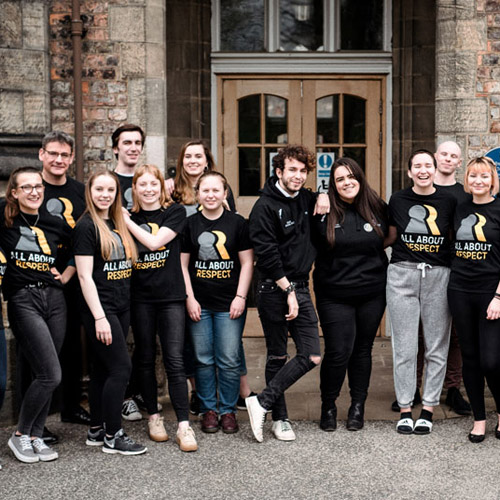 All About Respect is a collaborative project connecting academics, students, students service professions and local charities with the aim of tackling sexual harm on campus. Working collaboratively with students we find creative ways of conducting research on the impact of experiences of sexual harm to inform the development of awareness raising campaigns.
We also deliver bystander training which is designed with the aim of empowering individuals to tackle inappropriate behaviour. Our research focuses on the nature and experiences of sexual harm and how such experiences relate to poor mental health.
To find out more, you can visit the All About Respect website, follow us on Twitter at @YSJRespect or email us at allaboutrespect@yorksj.ac.uk.
It's Not OK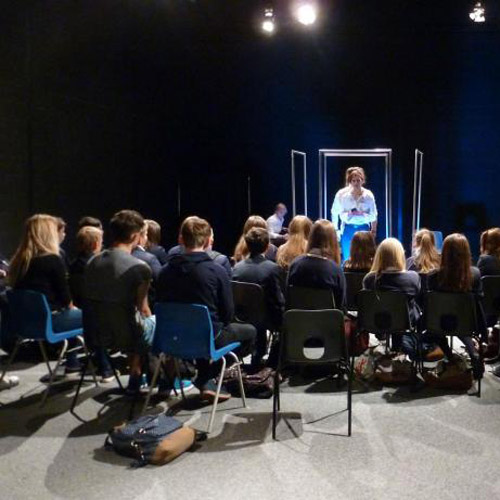 Conducted with funding from the City of York Safeguarding Children Partnership and NSPCC, It's Not OK is a series of projects lead by Rachel Conlon (theatre) and Jules Dorey Richmond (theatre) since 2015 that utilise theatre in education (TiE) as a catalyst to tackle issues relating to child sexual abuse and exploitation. Through TiE, the work gives pupils a chance to explore challenging scenarios and give characters advice in a manner described as a 'rehearsal for life' (Boal).
Over a number of interconnected projects, It's Not OK has included: interactive performances to over 25,000 young people; developed an online digital teaching and learning resource for use in schools; delivered child sexual abuse and exploitation prevention workshops; and are currently developing 'training the teacher' CPD to be rolled out to York schools in 2021.
The It's Not OK films and lesson plans are free of charge for schools, youth organisations and others to use with young people and can be accessed via the NSPCC website.
Toilet Talk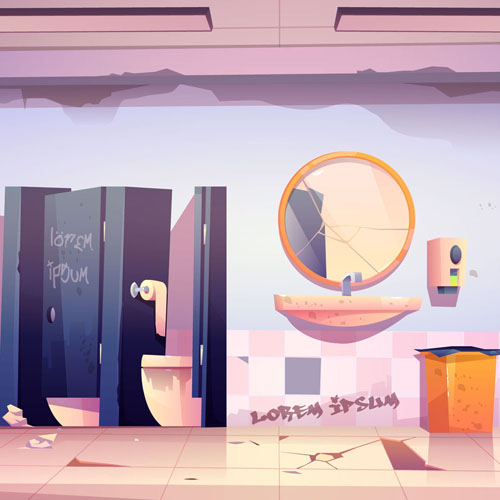 Toilet Talk is a collaborative project involving Nathalie Noret (psychology), Charlotte Haines-Lyon (education) and Anna Macklin (psychology). School Available data suggest that school toilets can be a place where children and young people feel unsafe, have concerns about the cleanliness and hygiene, and are reluctant to use. Such concerns will inevitably have health implications as many children and young people report not using the school toilets due to these concerns.
Schools have varying approaches to their policies surrounding the use of school toilets during and outside of class time, which may impact on children and young people's use of the toilets. Therefore, the aim of the Toilet Talk project is to use participatory methods to examine children and young people's experiences of using school toilets and how these might inform school policies around accessing school toilets.
Parenthood 2021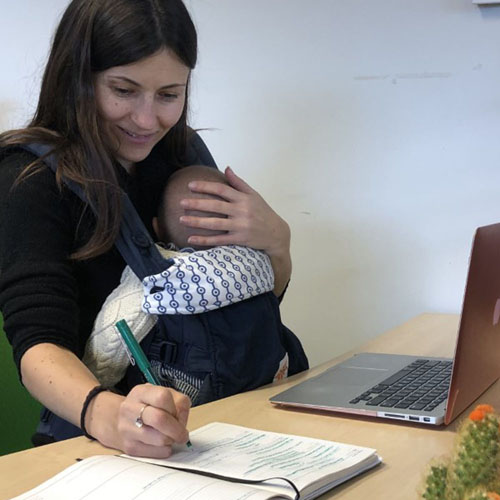 Parenthood 2021 seeks to work with parents and professionals (including health visits, midwives, perinatal mental health teams, breastfeeding counsellors) in order to understand gaps in services and improve experiences for new parents in York. Lead by Paige Davis (psychology), Ernestine Gheyoh Ndzi (law) and Emily McGeown (counselling), the findings from our research will be used to help fill these gaps for new parents by creating programmes in three areas.
Family wellbeing, encompassing programs for parents who feel they would benefit from mental health check-ins and other practical supports.
Breastfeeding, which would empower new mothers by providing daily breastfeeding support and a safe space for them to breastfeed.
Supporting family choices, such as raising awareness around shared parental leave, and the rights of women breastfeeding at work.