Lecturer in Education
Education
T: 87 6511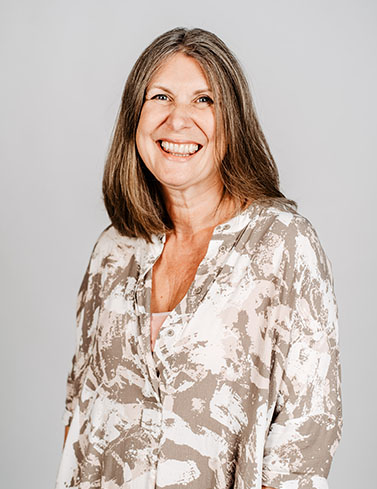 After a career in senior management in the private sector, I returned to education as a mature student in 2011. Following completion of a Foundation Degree in Supporting Learning (distinction) at York St John University, I gained a BA Hons (first class) in Children, Young People and Families and was awarded the Faculty of Education and Theology Vice Chancellor's Medal in 2014.
During my studies, I worked in a primary school in North Yorkshire supporting children with Special Educational Needs.
I then went on to successfully gain a studentship to allow me to carry out my doctoral research. The focus of my PhD was the use of narrative inquiry to examine how the force of centralised, mandated change can be challenged at a local level. Supporting the notion that we all live out storied lives, attuning to the stories of both teachers and students allowed the research to attend to local ways of knowing. This created a multi-contextual approach which developed a geographical lexicon to frame and understand change differently and develop an agentive counter-narrative. My current research interests develop the use of narrative methodological approaches to explore a range of areas concerning education, children, young people and families.
More information
Teaching
I currently teach across the following programmes:
Early Childhood Studies, BA
Module Director: 2EC002 Inclusion and Special Needs
Children, Young People and Families, BA
Module Director: 3CY208 State Intervention and Family Life
Module Director: 1CY203 Study for Success
Development and Education of Children and Young People, Foundation Degree
Team Teaching: 1YP070 Rights, Risks and Safeguarding Children and Young People
In addition, I have supervisory responsibilities for students on our Masters' suite of programmes.
Research Interests
Research Interests
My research has developed to use narrative inquiry to further explore the following areas: school change; educational leadership and management; education and community; place-based education; teacher and student partnership; school disciplinary regimes, in particular the use of 'isolation'.
Publication and Conferences
Walker, E. (2017) 'Don't you think it's like a prison here Sir?: Examining the implications of importing 'no excuses' school discipline to English schools' Paper presented at York St John University PGR Colloquium (Education, Languages, Linguistics) [7 April 2017]
Walker, E: (2014) 'Follow the Leader?: Phenomenology as methodology in a small scale study on school leadership' Paper presented at York St John University Undergraduate Research Conference [22 October 2014]