Lecturer in Primary Education
School of Education
T: 87 6525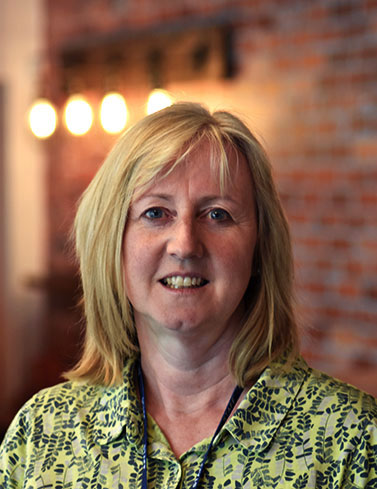 I have been a primary school teacher for over thirty years and worked in Middle Schools and Primary Schools in Essex, Buckinghamshire, Worcestershire and North Yorkshire teaching children from ages 5 to 13.
At various times I have had a leadership role for history, geography, RE and PSHE as well as Collective Worship in a Church of England school.
I have been a lead teacher for the Creative Curriculum which involved leading course and training for colleagues in schools in North Yorkshire.
Further Information
Teaching
As a classroom teacher I mentored York St John University student teachers for a number of years and was a member of the Primary Steering Committee here at university for several years, as a partner in the training of teachers.
I began lecturing in September 2014 and teach across a range of modules. I am currently Year 3 Course Leader.
Research
I am reading the Carter Review of initial teacher training and considering its implications for the School of Education.