Senior Lecturer
School of Education
T: 87 6116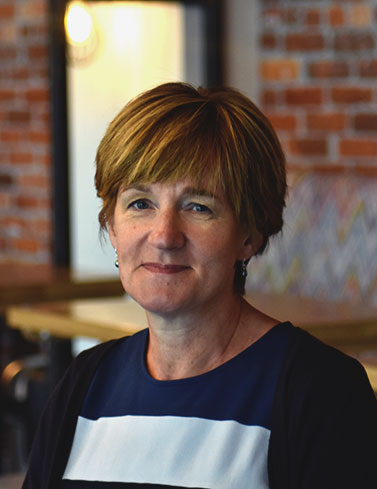 I am a senior lecturer in School of Education, teaching on a number of programmes including Foundation Degrees in Development and Education of Children and Young people, a suite of MA Education programmes and Early Childhood Studies.
After graduating from Kings College London with a degree in Chemistry I was employed in both the accountancy and recruitment sectors. After a short career break I then retrained and worked both as a practitioner and lecturer in Early Years on a range of FE and HE programmes. I was employed at Harrogate College, part of Hull College Group for approximately 15 years before joining York St John University in 2013.
I completed a Doctorate in Education at Durham University in 2018 and have a Post Graduate Certificate in Education (PCET) from Huddersfield University and an MA in Early Years from Leeds Metropolitan University.
Further Information
Teaching
I have over 17 years' experience and have taught across a range of subjects which include:
child development,
working with parents and families,
leadership and management,
personal, professional and reflective practice,
contemporary issues in early years,
representations of childhood and children's health,
safety and wellbeing
Research
My MA research explored the use of reflective practice with Foundation Degree students and their perceptions of reflection. The findings led to the use of a broader range of reflective exercises within Foundation Degree assessments.
My doctoral research focusses on young children's metacognitive knowledge development and its possible relationship with reflection. Using a mixed method approach I have explored the relationship between young children's reflections and their metacognitive knowledge behaviour and am investigating if the type/mode of reflection influences a particular aspect of metacognitive knowledge behaviour.
The research rests upon assumptions which are;
Young children are capable of displaying metacognitive behaviour and self-regulation in contexts which are meaningful to them.
High cognitive outcomes are associated with sustained shared thinking as found in the EPPE and REPEY research.
Reflective dialogue provides a context which allows 'listening' to children
Using photographs and pieces of children's work during dialogue acknowledges the child as the expert in their own lives.
The research will hopefully contribute to the knowledge of metacognitive knowledge development and possibly illuminate the role that reflection may play in this process.
Professional Activity
I am an External Examiner at Teesside University on the FdA Working with Children and Young People (Sector Endorsed), BA (Hons) Working with Children and Young People.