Senior Lecturer
School of Education
T: 876 791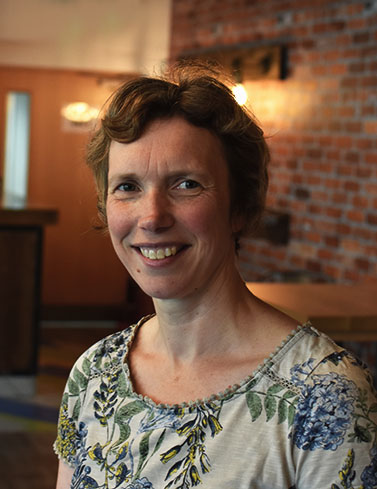 Throughout my teaching career I have worked across a number of authorities in England and have also spent two years teaching English as an additional language at a primary school in the Czech Republic.
I completed my PGCE in primary education at the University of Newcastle Upon Tyne at the time the National Numeracy Strategy was being piloted, which is where my real interest in this area began. This course included a mathematics specialism with a focus on KS2/3. The majority of my subsequent teaching experience has been in KS2.
I have worked in a number of different schools from a middle school in Merton Borough of London to a relatively small school near the centre of York. During this time I became the maths subject leader at the school and gained both Leading Mathematics and Advanced Teacher status. This work allowed me to work on a number of key mathematics development projects within the City of York LA, for example a project on the use of inverse functions.
More recently I have worked as part of the Primary Mathematics Consultancy team for North Yorkshire. As part of this role I was fortunate enough to work alongside the ICT consultant to consider how ICT could enhance the teaching and learning of mathematics and was also involved in the authority's 'pupil self-evaluation project' which further developed my interest in assessment for learning.
I joined York St John in 2008 as a Senior Lecturer in Primary Education and successfully completed my Postgraduate Certificate in Academic Practice. Following my maternity leave, I now work part time sharing responsibilities as Subject Leader for mathematics. I teach across both the postgraduate (FT & PT) and undergraduate programmes on the mathematics modules.
Further Information
Teaching
I currently teach across the Postgraduate (full time and part time) and Undergraduate programmes on all mathematics modules.
Research
I have been involved in research which looked into the use of digital media, such as podcast, to enhance formative feedback to students. This led me to jointly present at academic poster at the 'A Word In your Ear 2009' conference hosted by Sheffield Hallam University. This was then further developed as a case study entitled 'Starting a conversation — podcasting within Initial Teacher Education at York St John University'. This case study has been included within the recently published e-book; 'Digital Voices – a collaborative exploration of the recorded voice in post compulsory education'.
Publications
E-Books
A case study (co-authored by Mike Hickman and myself) entitled 'Starting a conversation — podcasting within Initial Teacher Education at York St John University' was published in section 2 of: Middleton, A. ed (2013) Digital Voices – a collaborative exploration of the recorded voice in post-compulsory education. Kindle version. Accessed from http://www.amazon.co.uk/Digital-Voices-collaborative-post-compulsory-ebook/dp/B00BA2Z0NO/ref=sr_1_2?s=books&ie=UTF8&qid=1380809634&sr=1-2&keywords=Digital+voices
Conference Presentations
YSJ Annual Learning and Teaching Conference, January 2010: E-learning in ITE mathematics (co-presented with Jenny Carpenter and Mike Hickman)
A Word in Your Ear, Sheffield Hallam - December 2009: An academic Poster entitled 'Starting a conversation — podcasting within Initial Teacher Education at York St John University'