Subject Director for CPD
School of Health Sciences
T: 87 6899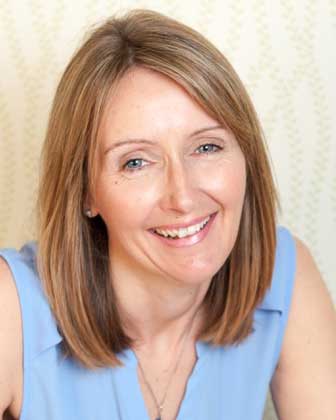 I am a Business graduate, with ten years commercial experience working for a UK retailer (Iceland) in various supply chain and marketing management roles. After a career in retail, I followed a passion for learning and development to become a qualified and experienced lecturer, facilitator and coach.
Qualifications:
BA (Hons) Business Administration
Post-Graduate Certificate in Education
MSc Personal and Corporate Coaching (with Distinction)
Certified Facilitator for Time to Think® (Nancy Kline)
Real World Group® Licensed Facilitator and Coach, using a Transformational Leadership Questionnaire (360 feedback tool)
Previous to joining York St John University, I taught at the University of Hull for nearly ten years, teaching leadership and coaching programmes.
Further Information
Teaching
Module Director for postgraduate programmes:
Leadership in Health and Social Care (Service Innovation and Transformation) MPH 313
Health Coaching and Behaviour Change MPH301

I teach on wider undergraduate and pre-Reg Physiotherapy and OT programmes in relation to leadership and coaching.

CPD Programmes and Study Days - I facilitate for NHS Health Trusts and organisations across Yorkshire and Humber
Specific subject areas include:
Bespoke Leadership Programmes
Health Coaching
Strengthening Personal Resilience
Motivating and Inspiring Teams
Developing a Coaching Culture
Communications Series: Foundations of Effective Communication; Coaching Skills; Presentations; Meetings; Feedback and Difficult Conversations.
Creating a Thinking Environment (Nancy Kline)
Professional Activities
I received a Golden Hearts PACT (Professionalism and Culture Transformation) Award for Positive Culture and Team Spirit 2016, working alongside Nicola Gilchrist, Physiotherapy Manager at Hull and East Yorkshire Hospitals NHS Trust (HEY) and her senior team. The awards scheme is an annual initiative by HEY and is judged by a range of individuals including medical professionals, patients and carers. Along with Frances Dodd (The Advantage Director), we delivered a 360 Leadership coaching programme over a two year period and feedback identified a positive impact on leadership behaviours, the team and the service as a whole.
Research
As part of my MSc personal and Corporate Coaching, I researched the role of coaching in helping mothers return to work after having children and a career break.
Publications
I was recently asked to present at York University on behalf of Coaching York (as part of International Coaching Week). I spoke about creating and sustaining a Thinking Environment® for coaching clients and generating true independent thinking, influenced by my work and learning from Nancy Kline.