Senior Lecturer in Occupational Therapy
School of Health Sciences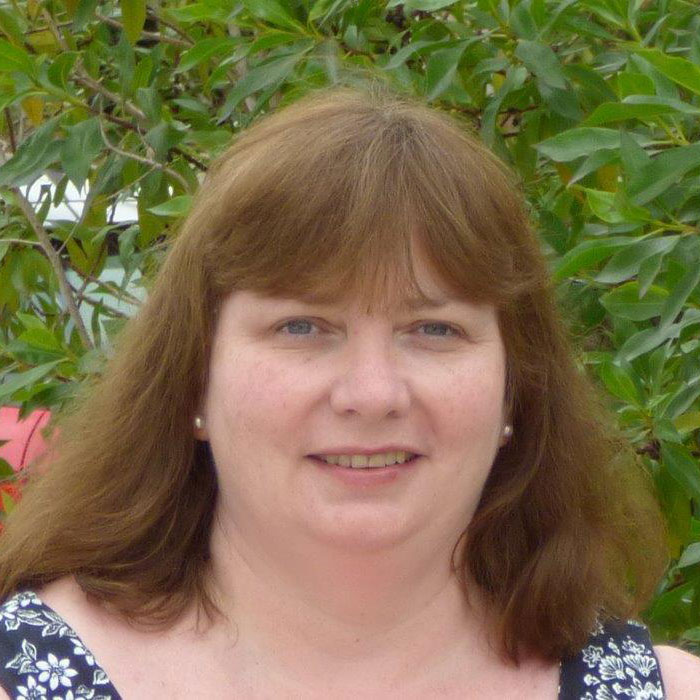 Biography
Profile
Fiona trained at Derby Institute of Higher education and graduated as an Occupational Therapist in 1991
From 1991 – 2005 Fiona worked as an Occupational Therapist in the Yorkshire region and was employed in a range of clinical areas. She was Head Occupational Therapist/Clinical specialist in: Community and Forensic learning disabilities, Intermediate care/community rehab and an Occupational Therapist in Social Services, stroke rehab and acute mental health day services.
Fiona joined the academic teaching team in 2001 as a lecturer/practitioner, employed to teach moving and handling on the BHSc Hons Occupational Therapy/Physiotherapy programmes, becoming a Senior Lecturer in 2005 and Head of Programme for the BHSc Hons In Service Occupational Therapy Programme in 2007-2010
Fiona's current role as a Senior Lecturer involves: teaching at all levels of the BHSc Hons Occupational Therapy programme and the MSc Promoting health in long term conditions programme.
Interests/specialisms:
Working with people with long term conditions and case management
Working with older people in community settings
Intermediate Care
Working with people with learning disabilities who have been through the criminal justice system.
Health and social care policy
Moving and handling
Professional practice placements
Quality of life/person centred care when working with people with obesity and bariatric needs. Fiona is currently undertaking and presenting student as co researcher projects in this area.
Academic Qualifications:
MSc Professional practice, University of Lincoln and Humberside
Diploma of the College of Occupational Therapists (Derby)
Postgraduate Certificate in Academic Practice, Leeds University/ York St. John University
Certificate in Health Services Management. Member of the Institute of Health Service Managers
Teaching
Fiona teaches at all levels of the BHSc Hons Occupational Therapy Programme and on the MSc Programmes.
Level One:
Mandatory training prior to students undertaking level 1a professional practice placement
Preparation for professional practice training level 1
Level Two:
Cases and Contexts of practice
Mandatory training prior to professional practice placements
Professional practice placements preparation
Level Three:
Professional skills and reasoning 3
Mandatory training prior to professional practice placement
Professional practice placement module team
Supervision of group and individual projects on Dissertation module
Postgraduate Modules:
Older peoples module
Multi professional approaches to people with long term conditions (Module leader)
Supervision of M Level dissertations
Additional training undertaken:
AMPS training in 2014
Edge Services Moving and Handling Trainer 2015
Professional Activities
Fiona is a professional member of:
Health and Care Professions Council
College of Occupational Therapists
British Association of Occupational Therapists
Higher Education Academy
Institute of Health Service Managers
Fiona was on the organising committee for the 19th ENOTHE conference in York 17 -19 October 2013 at York Race Course.
Fiona is a member of the Northern and Yorkshire Regional Committee of BAOT
Research
Fiona has supervised students on a diverse range of undergraduate and post graduate research projects including: Intermediate care and older people, Cognitive assessments in intermediate care, Communication as an occupation for people with Parkinson's disease, Palliative care in prisons and quality of life for people with bariatric needs. Latterly her research interests have focussed on services for people with obesity and bariatric needs.
Fiona has undertaken service development projects which have involved students; one focussing on the development and review of reablement services and the other on development of life history work for older people with dementia.
Fiona has a particular interest in older people with long term conditions and complex case management.
2000: MSc Research
The role of the Barthel Index as a Functional Outcome Measure for use in the Intermediate Care Team.
Publications
Publications:
Wolverson C, Howlett F (2015) Involving students in the wider local community through a new university module. OTnews. May p17
Presentations:
2015 College of Occupational Therapists annual conference Brighton. Poster presentation: A critical examination of current occupational therapy practice in the support of people with obesity and bariatric needs
2012 College of Occupational Therapists Annual Conference Glasgow. Facilitated a round table discussion with colleagues from York St John University and Pacific University Oregon. Engaging students in the global community: An example of a partnership approach.
2012 Pacific University, Oregon, US. Research and practice symposium. Key note speaker. Intermediate care and reablement: A complex case discussion.
2011 College of Occupational Therapist Annual Conference Brighton. Facilitated a round table discussion with colleagues on Professional Practice experience prior to commencing Occupational Therapy Programmes.