Senior Lecturer in Physiotherapy
School of Health Sciences
T: 870 6647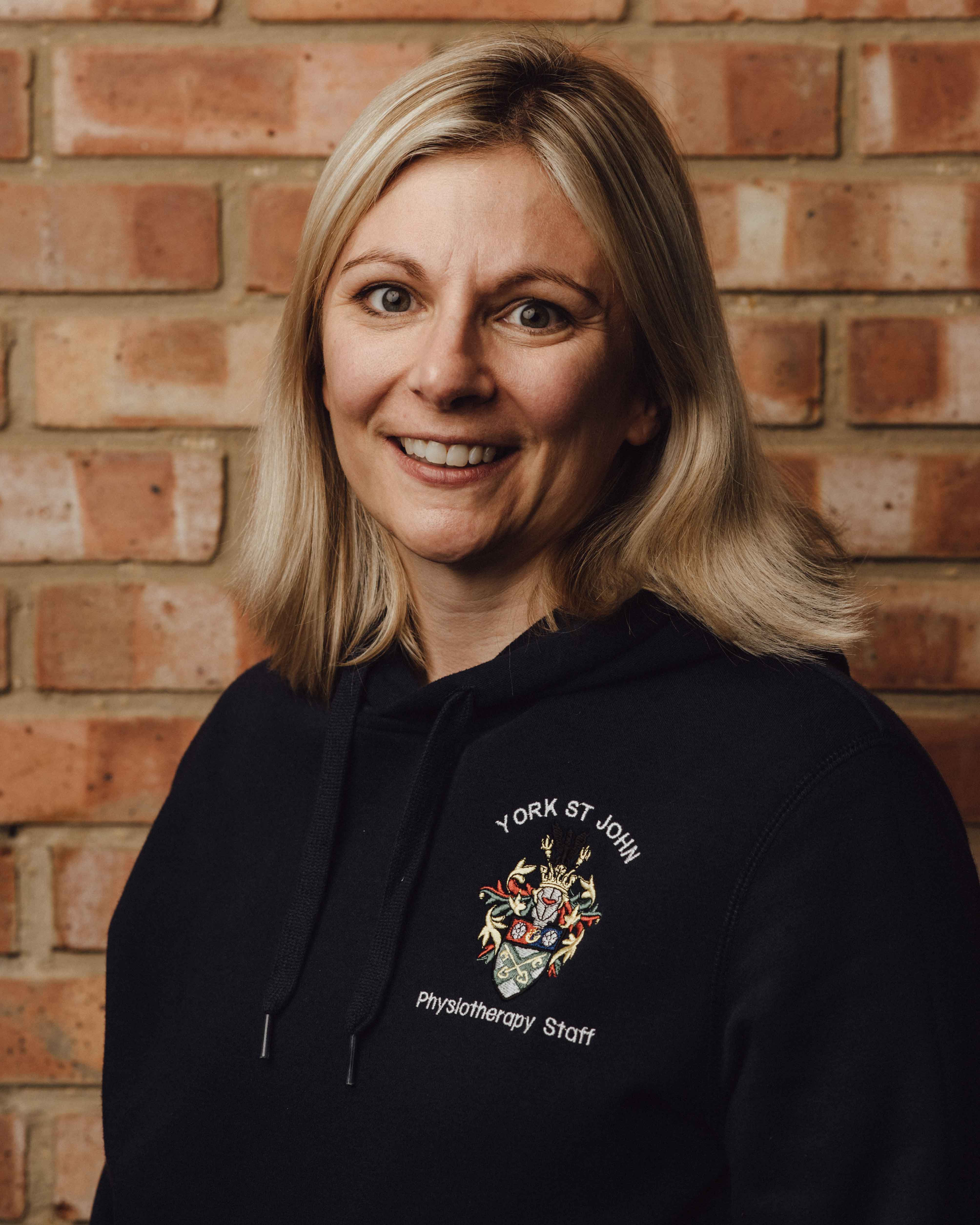 I was appointed as a lecturer with the Physiotherapy academic team at York St John University in January 2018. I graduated from Leeds University with a BHSc (Hons) in Physiotherapy in 1997. Following graduation I worked for 20 years within the NHS. After completing 2 years of general rotations I spent 18 years specialising in respiratory care. In particular my areas of interest are Critical Care, Cardio thoracic, tracheostomy management and early rehabilitation on critical care. I maintain my clinical skills by working weekend shifts within my clinical areas of expertise.
Further Information
Teaching
I currently teach across a wide range of areas on the undergraduate programme and am due to teach on the Post graduate MSc programme. I am module lead for Cardio-vascular respiratory and Employability. Since starting at York St John University I have commenced on the Postgraduate Certificate in Academic Practice (PCAP) which I aim to complete this year.
Research
I have worked on a number of research projects that have been published during my career so far.
Respiratory physiotherapy in the critical care unit
Nim Pathmanathan, MBChB FRCA Nicola Beaumont, BHSc (Hons) Physiotherapy Andrew Gratrix, MBChB FCARSCI FRCA FFICM
Continuing Education in Anaesthesia Critical Care & Pain, Volume 15, Issue 1, 1 February 2015, Pages 20–25,
Published: 27 March 2014.
Cognitive‐behavioural rehabilitation programme for patients with an implanted cardioverter defibrillator: A pilot study
Dr. D.J. Frizelle R.J.P. Lewin G. Kaye C. Hargreaves K. Hasney N. Beaumont E. Moniz‐Cook
First published: 16 December 2010
Systematic review of techniques to enhance peak cough flow and maintain vital capacity in neuromuscular disease: the case for mechanical insufflation-exsufflation
JL Anderson, KM Hasney, and NE Beaumont.
Review published: 2005
Professional Activities
Member of the Health and Care Professional Council (HCPC)
Member of the Chartered Society of Physiotherapists (CSP)
Member of the Association of Chartered Physiotherapists in Respiratory Care (ACPRC)
Clinical Experience:
2001- 2017 Band 7 Critical care and Cardio thoracic
1999- 2001 Band 6 Respiratory specialities rotations including Cardiac Rehabilitation
1997-1999 Band 5 general rotations