Lecturer: History
School of Humanities, Religion & Philosophy
T: 876 758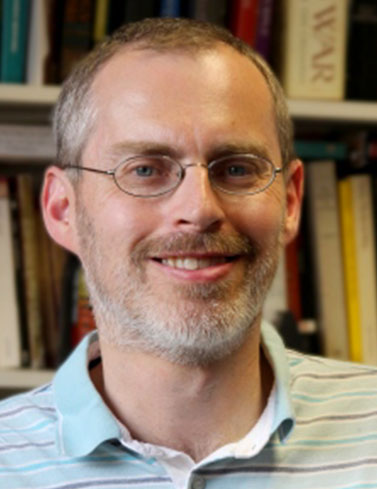 I graduated with a PhD in History from the University of York in 1999 and was awarded the British International History Group Thesis Prize in 2000. I have taught at the Universities of York and Liverpool and was appointed Lecturer in History and American Studies at York St John University in 2012.
I have broad teaching experience in the British, US and wider international history of the nineteenth and twentieth centuries.
My research interests encompass political, economic and military history with a particular focus on British and US history in the period surrounding the Great Depression and the two World Wars. My most recent publications in 2014 and 2015 explore the scientific and mathematical bases of British performance in twentieth century conflicts. My earlier publications investigated the performance of the British and US economies in the interwar period and the economic and financial basis of Anglo-American relations in the re-armament period before the outbreak of war in 1939. I also published the first academic article dealing with the 1942 Baedeker Raid on York.
I am a founder member of the York Historical Warfare Analysis Group (YHWAG).
Further Information
Monographs and Chapters
Monographs
Britain, America and Rearmament in the 1930s: The Cost of Failure (Palgrave, 2001).
Chapters
'City Industry Relations: A Case Study of the Engineering Industry in the UK Economy during the Interwar Period', with S. Bowden & D.M. Higgins, in M. Dietrich, (ed.), Economics of the Firm: Analysis, Evolution and History, (Routledge, 2006).
'Depression, Recovery and Britain's Loss of International Power', in F. Carnevali, (ed.), 20thCentury Britain: Economic, Social and Cultural Change, Second Edition. (Pearson, 2007).
Articles and TV Appearances
Articles
'Weighing the Fog of War: Illustrating the Power of Bayesian methods for Historical Analysis through the Battle of the Dogger Bank', with N. Mackay & A.J. Wood, Historical Methods: A Journal of Quantitative and Interdisciplinary History, forthcoming.
'Concentration and Asymmetry in Air Combat: Lessons for the Defensive Employment of Air Power', with I. Horwood & N. Mackay Air Power Review, Volume 17 number 2, Summer 2014.
'Safety in Numbers: Ideas of Concentration in Royal Air Force Fighter Defence from Lanchester to the Battle of Britain', with N. MacKay, History Volume 96, Issue 323, July 2011.
'Short Time Working in the Interwar Iron and Steel Industry: New Evidence on the Benjamin-Kochin Thesis', with S. Bowden and D.M. Higgins Labour History Review, Volume 72, Number 1, April 2007.
'A Very Peculiar Practice: Under-employment in Britain during the Interwar Years', with S. Bowden and D.M Higgins, European Review of Economic History, Volume 10, Number 1, April 2006.
'The Political Genesis of Air Raid Precautions and the York Raid of 1942', Northern History, Volume XXXVI, October 2000.
TV Appearances
BBC1, The One Show September 14 2010: 'The Baedeker Blitz'