Lecturer in Creative Writing and English Literature
School of Humanities, Religion & Philosophy
T: 01904 876689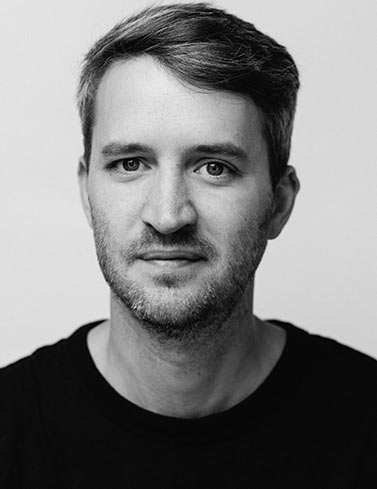 I have a BA in English Language and Literature from Oxford University and an MA in Creative Writing from The University of Texas.
My poetry collection, Bottled Air (Eyewear, 2013), won the Melita Hume Prize and an Eric Gregory Award from the Society of Authors. I have published two pamphlets: All Safe All Well (Flarestack, 2011) and Modern Version (If a leaf falls, 2017).
Fatherhood, a novel, will be published in 2019 by Prototype.
I have published poetry, fiction, non-fiction and essays widely in the UK and US.
Read my poems
Blackbox Manifold: Prisoner's Dillemma
Poetry Foundation: Language is her caravan, Moths, Painting over Aya Sofia
Read my recent short story
Partisan Hotel: 'Love Story'
Further Information
Teaching
I convene and/or teach on the following modules: Forms of Narrative (L1); Introduction to Creative Writing (L1); Writing to Order (L1); Introduction to Literary Studies (L1); Writing Fiction (L2); Writing Poetry (L2); Creative Research in Practice (L3); The Contemporary Writer (MA); Critical Approaches to Creative Writing (MA); BA Dissertation projects; MA Dissertation projects.
Research
I am keen to work with students on climate change and literature; ideas around posthumanism; new approaches to globalisation and representations of complexity and scale. I have a background in environmental sustainability, advising large companies on environmental issues, and curating talks with a globalisation think tank. I worked with Joanna Yarrow on Eco-Logical (Duncan Baird, 2011), a popular guide to environmental issues and contributed to the RSA's Arts & Ecology project.

I am also interested in collaborative projects and in work that mixes poetry and prose. My own collaborations include the short film Across Lips (by artist Alyona Larionova) and Pleasure Trip, a choral installation at Kew Gardens (with composer Freya Waley-Cohen). I founded collaborative poetry project Likestarlings in 2009.
Publications
Selected Books, Chapters and Projects
Modern Version (poetry pamphlet), If a leaf falls press, 2017
Across Lips (text for short film), 2016 (with artist Alyona Larionova)
This Rope and Glass Between Us (libretto for choral installation), National Maritime Museum, 2016 (with Freya Waley-Cohen)
Pleasure Trip (libretto for choral installation), Kew Gardens, 2016 (with Freya Waley-Cohen)
Bottled Air (poetry collection), Eyewear, 2013
Nu weet ik waarom ik biografieen nooit uitlees (Dutch translation of Bottled Air), Brave New Books, 2013
Eco-Logical: Join the Debate! All the Facts and Figures, Pros and Cons You Need to Make Up Your Mind (book, with Joanna Yarrow), Duncan Baird, 2012
All Safe All Well (poetry pamphlet), Flarestack, 2011
'Greening' Your Organisation (essay, with Adam Broadway), in Housing, the Environment and our Changing Climate, Chartered Institute of Housing, 2008
Selected Essays
'The Hatred of Ben Lerner' (review essay), Poetry London, 2017
'The Language of Resistance' (review of The Poem is You by Stephen Burt), Poetry Review, 2017
At the Wellcome, London Review of Books blog, 2014
Three Poets and the World, The White Review, 2012
'Getting Good at Being as Gods': Climate Change and Poetry (essay), Rain Taxi, 2010
After The Church (personal essay), The Threepenny Review, 2010
Peregrinations (personal essay), The Threepenny Review, 2010
Poetry and Fiction
In a wide range of US and UK journals, including Poetry, Granta, The Threepenny Review, Conjunctions, Boston Review, The White Review, Manchester Review, Stand, Magma, The North, Oxford Poetry, Poetry Daily, Test Centre, The Poet's Quest for God and Best British Poetry 2015.
Talks and Readings
Festivals and conferences including the BBC Proms, Conference of the Association of Writers and Writing Programs (USA), Maastricht International Poetry Nights, Aldeburgh, Ledbury and Port Eliot.