Senior Lecturer: Creative Writing
School of Humanities, Religion & Philosophy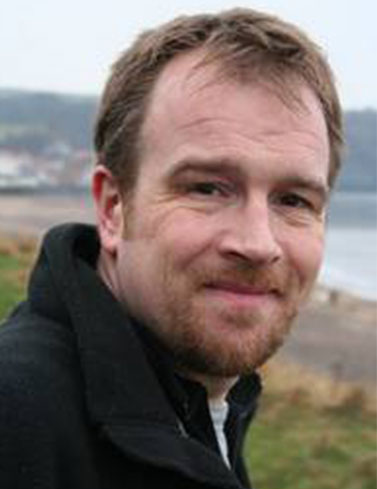 I am Senior Lecturer in the School of Humanities, Religion and Philosophy where I teach predominantly in Creative Writing. I have also contributed to English Literature, American Studies, Media, Theatre and Film and Television Production. I supervise PhD students and am currently supervising in the areas of comedy, film archiving, documentary and practice-led work in screenwriting. I am a Senior Fellow of the Higher Education Academy.
I received a doctorate for my work on the character of the Schlemiel in Jewish-American literature and cinema from the University of Hull. My thesis focused on a range of theories of comedy and contemporary culture with particular emphasis on narratology and postmodernity. I have published on Screenwriting, Directing Fiction, The Language of Film, American Cinema, Science Fiction and Popular Music.
I am currently writing a book on Film Adaptation for Screenwriters for Bloomsbury and is developing a book on Music Memoirs with colleagues in Literature and Creative Writing.
My research interests include screenwriting, prose fiction, radio drama, fiction directing, pedagogic relationships between theory and practice in film production, short film production and distribution, narratology, the theory and practice comedy, Jewish-American literature and cinema.
I am an External Examiner at the University of Leeds and the University of Leicester and have examined at Salford University and Leeds Beckett University. I have undertaken a research project into student perceptions of industry (with John Marland) for the Higher Education Academy.
Further Information
Publications and Papers
Edgar, R. & Marland, J (2018) Adaptation for Scriptwriters, Bloomsbury, London
Published chapter The Aesthetics of the Arena: Live and Recorded in Monteiro, S. (2017) The Screen Media Reader: Culture, Theory and Practice, Bloomsbury, New York
Published chapter The Aesthetics of the Arena: Live and Recorded in Edgar, R. Fairclough-Issacs, K. Halligan, B. Spelman, N. (2016) The Arena Concert: Music, Media and Mass Entertainment, Bloomsbury, New York
Edgar, R. Fairclough-Issacs, K. Halligan, B. Spelman, N. (2016) The Arena Concert: Music, Media and Mass Entertainment, Bloomsbury, New York
Edgar, R. Marland, J. Rawle, S. (2015) The Language of Film (2nd edition), Bloomsbury, London
Edgar, R. Fairclough-Issacs, k. Halligan, B. (2014) The Music Documentary: Acid Rock to Electropop, Routledge, New York
Edgar, R. Marland, J, Rawle, S. (2010) The Language of Film AVA, Switzerland
Edgar, R. (2009) Directing Fiction, AVA, Switzerland
Edgar R. Marland, J. Richards, J. (2009) Screenwriting, AVA, Switzerland
Edgar, R. 'If you are first you are first. If you are second you are nothing.'
Oren Stern, Bill Shankly and Funeral at Parc de France. P.O.V. Number 15 March 2003
Chapters on Mel Brooks and Sidney Lumet for Contemporary North American Film Directors, Wallflower Press, 2002
Selected Conferences/Lectures
Music, Memory and Memoir, Storying the Self, Brighton University, June 2017
Creativity, Practice and Praxis, IASPM Conference, BIMM and the University of Brighton, September 2016
The Arena Concert, Live and Recorded, Salford University, June 2016
Theorising Practice and Writing for Education, Salford University, April 2014
Current PhD Students
Sebastian Bloomfield – Character Based Stand-Up Comedy Writing (Practice-Led)
Tom Kirby – Documentary and Spectacle
Rebecca Richardson – Television Drama and Noir (Practice-led Screenwriting)
Alan Smith – Thomas Hardy and Television Adaptation (Practice-Led Screenwriting)
Joanna Starzynski – WW1 and WW2 Film Archiving