Lecturer, Geography
School of Humanities, Religion & Philosophy
T: 876 126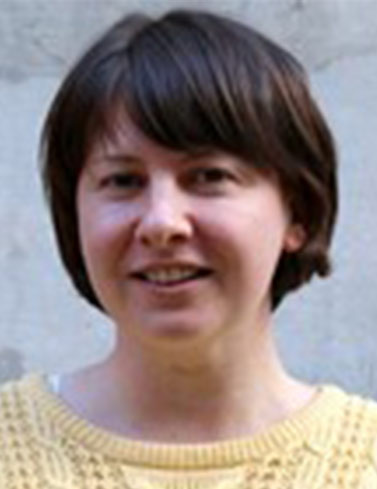 I am a Lecturer in Human Geography. My research focuses on the spatial politics of cultural planning and policy and its alternatives. This has involved initiating new perspectives on everyday experience of communities of interest, who are implicated in forms of cultural planning, but in their organising activity, are both operating within and exceeding the discursive space which policy occupies. Most recently, I have examined these issues in the context of how the resident as political subject is mediated by the presences of Glasgow's 2014 Commonwealth Games. I am also currently working collaboratively with musician and researcher Stuart Arnot on a paper which interrogates the role of arts funding in marginal spaces of creativity. A current longer term research project concerns the place-making efforts of New Town Development Corporations in the UK in the last phase of New Town construction in the 1970's. The work seeks to gather accounts of early residents experiences of living in the New Town at Warrington. My research is informed by my interdisciplinary background spanning film and photography, social and visual anthropology and draws from my PhD examining community responses to formal cultural planning and policy during Liverpool's Capital of Culture year in 2008 (Institute for Social and Spatial Transformation at Manchester Metropolitan University, 2011).
I currently teach Tourism Geographies and Professional Practice. In my previous role within Geography and Sociology at the University of Strathclyde I designed and delivered classes in Planning and Modernism in Urban Space, Place and Policy, and Rural Geography among others.
Further information
Publications
Fitzpatrick, S. (2018) Who is taking part? Political Subjectivity in Glasgow's Commonwealth Games. Area DOI 10/1111/Area 12295 Richter, A.
Fitzpatrick, S. (2018) Situated Responses to the Post Political City: An Introduction. Area DOI 10.1111/Area 12406
Fitzpatrick, S. and Thompson, M. (2015) Making Space: An exchange about Women and the performance of free noise. Women and Performance: A Journal of Feminist Theory Vol 25: 2.

Fitzpatrick, S. (2013) 'Capital of Culture, Creative Communities, and everyone else: Towards a dialogic understanding of creativity'. In Cultural Economies in Post-Industrial Cities: Manufacturing a (different) Scene. Breitbart, M. (ed). Ashgate, London. 209 – 234.
Fitzpatrick, S. (2009) 'Between Rhetoric and Reality'. Variant. Winter issue. Available at http://www.variant.org.uk/.
Other Publications
(2012; 2013; 2014) Keuschheit Kartoffel trilogy of comics (self-published).
(2013, 2014) Contributor to the community newsletter The East End Eye, published by Glasgow Games Monitor.
(2013) Dialogic Creativity. In Conflict, Community, Culture. A collection of essays. Published by R.G Nesbitt in association with Centre for Contemporary Art, Derry/ Londonderry on the occasion of the UK City of Culture in 2013.
Book Reviews
(2013) J. Clapp, Food. Journal of Consumer Culture March 2013 13: 1 pp 66-68
(2013) T. Nichols Clark (ed), City as Entertainment Machine. Urban Studies 50: 4 pp 846 – 848