Senior Lecturer: Theology & Religious Studies
School of Humanities, Religion & Philosophy
T: 876 539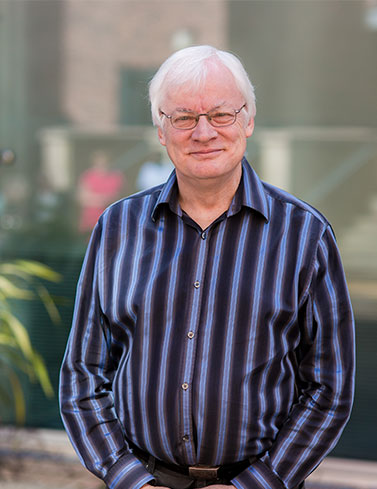 I have worked at York St John University part-time (1988-1994 and 2013 onwards) and full-time (1994-2013). I have at various times been Head of Programme for the MA and also for the BA. Now I work only one day a week but still really enjoy teaching and supporting students in their learning!
I am a believer in God but I can also be critical of religion at times and I am totally accepting of people who do not believe. My passion is for a spirituality that is centred upon the inclusive, universal love and justice of God.
Further Information
Teaching
The modules I teach:
Theology: Action & Reflection (Christian projects on social issues, such as homelessness)
Religion & Human Diversity (the anthropology of religion)
What do I expect from students?
An open-minded approach to religion which is always questioning and learning.
Care and concern for work, study and for their fellow students and staff.
A sense of humour and the courage to speak out from time to time.
An awareness that grades, while important, are not everything in life!
Research
My main research area over the last few years - starting with a PhD at the University of Leeds in 1991 - has been popular Catholicism, in particular the apparitions and shrines of Mary; and I have published articles in this area and on Mary in the New Testament. In 2016, I published Our Lady of the Nations: Apparitions of Mary in Twentieth Century Catholic Europe with Oxford University Press. I have recently edited a new Oxford Handbook of Mary, published by Oxford University Press in 2019.
Professional Activity
I am the member of the Centre for Marian Studies, which is an academic institute combining a variety of approaches into the cult of Mary, offering certificates, MAs and PhDs in Marian Studies. It also acts as a consultant to the media, makes available a resource library and publishes academic material.
Marian Studies involves the interdisciplinary study of devotion to the Virgin Mary. Marian Studies involves Mariology; church history; art history; gender studies; sociology; anthropology; literature studies. While its major focus is Christian expressions from East to West, Islamic views of Mary are also of great importance.
Publications
Books:
I have written one monograph: Our Lady of the Nations: Apparitions of Mary in Twentieth Century Catholic Europe (OUP, 2016).
I have also edited three books, which include my own editorials and contributions: Documents of the Christian Church (OUP, 3rd and 4th editions, 1999 and 2011), Origins of the Cult of the Virgin Mary (Continuum/Bloomsbury, 2008), and the Oxford Handbook of Mary (OUP, 2019)
Recent published articles:
'Marian Visionaries in Roman Catholicism as Popular Theologians: the "Lady of All Nations" of Amsterdam' in The Journal of Contemporary Religion, Vol 27.2, May 2012, pp 291-304.
'Mapping the Presence of Mary: Germany's Modern Apparition Shrines' in The Journal of Contemporary Religion, Vol 28.1, Jan 2013, pp 79-93.
'The Footprints of Religious Enthusiasm: Great Memorials and Faint Vestiges of Belgiums's Marian Apparition Mania of the 1930s' in The Journal of Religion and Society, Vol 15, pp 1-17.
See also the profiles for 'The Lady of All Nations' and 'Nova Cana', which is managed by the World Religions and Spiritualities Project, Virginia Commonwealth University, U.S.A.