Senior Lecturer: Film & TV Production/ Media Production
School of Performance & Media Production
T: 876 253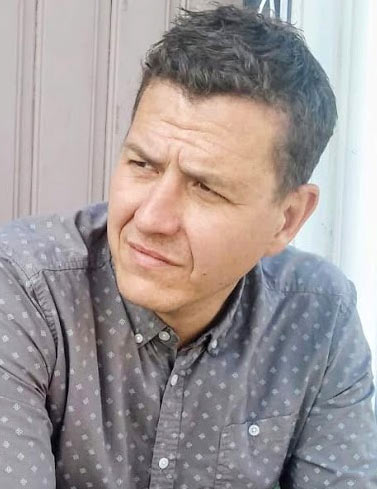 I am a documentary filmmaker and my academic work focuses on art, artists and the creative process of record production and outsider/ folk approaches to artistic endeavour.
I have extensive experience in both film and television production having worked as a freelance camera operator and having provided lighting and sound operation for live events and broadcast.
I have previously worked for BBC arts factual, BBC Films and Second Home Productions, and on commercial projects for Jaguar, Honda, and Hyundai.
Further Information
Teaching
As an educator I have 9 years of teaching experience and curriculum design, having spent 5 years at Staffordshire University contributing to the Media (Film) Production course and 3 years course leadership experience at Teesside University leading the Film & TV Production course.
I am a Fellow of the Higher Education Academy.
Professional Activities
I have produced and directed films about the artist(s)/ producer/ composer/ musicians: Jack Nietzsche and Mark Linkous (Sparklehorse) myself and co-director: Bobby Dass won the Best Feature Film award for: The Sad & Beautiful World of Sparklehorse (2016) at the 2017 Skyline Indie Film Festival. I have worked extensively with people in the criminal justice system and with marginalised groups; as a filmmaker and facilitator on a variety of projects including work with: 'Geese Theatre Company', 'Cineclub' (patroned by Lars Von Trier) and Sonic DB: Music technology in Prisons; for which I received a Royal Television Society award for: 'Change the Way/ One life to live": Music video (2007).
Films