Lecturer: Media Production
School of Performance & Media Production
T: 876 009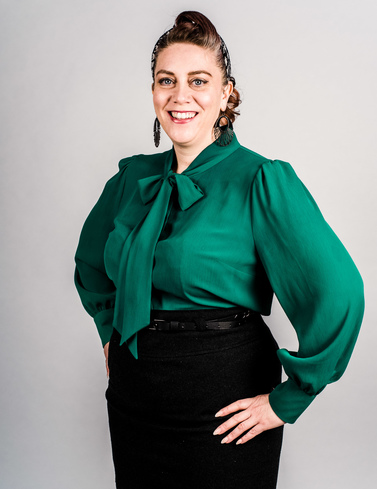 I have worked for the past two decades as a writer and communications specialist in the arts. After earning my BA in English and French Literature at the University of Manitoba (Canada) in 1999, I did a two-year post-graduate diploma in Journalism and Communications at Red River College. I then worked as a writer, post-production supervisor and head of research and development for a production company in Canada, and went on to work in features and series television as a set publicist. As a freelancer I worked as a writer, producer, and director on network documentaries, corporate documentaries and advertising, including projects for the National Film Board of Canada, Home and Garden Television, CTV, CBC, and Bravo. I spent eight years as the Director of Communications for one of the largest comedy festivals in Canada. I also taught at the college level in broadcasting, and was the program director for a media writing program at a technical college.

I did my MA in Creative Writing at YSJU in 2016, and started teaching with the School of Media Production in January 2018. My research interests include dystopian fictions, feminist narratives, and representations of child birth and maternity in media.

I am currently undertaking my PhD in Creative Writing.
Further Information
Publications
"Blood Moon", short story in Science Fiction for Survival: An Archive for Mars - 2019 (York)
"Culture Vulture", monthly column in Your Local Link magazine – 2018-current (York)
"Closing the Bones", short story in Beyond the Walls – 2017 (York)
Lake Winnipeg: A Blooming Crisis, broadcast on CTV – 2007 (Canada)
Transitions: The Art & Soul of Tony Tascona, broadcast on CTV – 2006 (Canada)
Recreating Eden, gardening biography series, multiple episodes, on HGTV – 2003-2005 (Canada)