Technical Demonstrator: Music
School of Performance & Media Production
T: 87 6773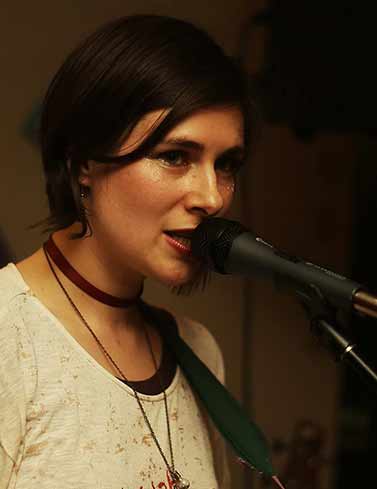 I joined the technical team in 2011, a year after finishing my BA (Hons) in Music at St John's. Amongst many other things, I am the first port of call for any Music students wanting to borrow instruments or PA equipment, and I organise the student stage management and sound engineering teams for the regular concerts the Music department puts on throughout the year.
Besides my technician role, I am a self-employed musician, composer and performer. I am one half of the theatrical alt. pop duo Flora Greysteel, completed my Masters in Music Composition (with Distinction) at York St John University in 2015 and am co-writing an urban fantasy musical in my spare time. My other musical works include the site-specific installation Archiving Sounds (for Infinite Record: Archive, Memory, Performance [international seminar], October 2013), Vestiges (in collaboration with David Lancaster and Fabia Preece, 2014) and Songs for the First World War: settings of Katharine Tynan's 'Joining the Colours' & Wilfred Owen's 'Anthem For Doomed Youth' (2014).
Prior to studying Music, I attained a BSc Biology from Leiden University in The Netherlands, and I would like any students thinking of putting their coffee cup on a piano to be aware that, yes, I do know how to dissect a body.