York St John University professor named among the 'nation's lifesavers'
Lynne Gabriel, director of York St John's Counselling and Mental Health Clinic has been highlighted in a list of 100 exceptional people keeping us healthy
The Nation's Lifesavers are the top 100 individuals or groups based in universities across the country whose work is saving lives and making a life-changing difference to our health and wellbeing. They have been celebrated for the first time today as part of Universities UK's MadeAtUni campaign, which brings to life the impact of universities on families, communities and wider society.
They are battling diseases, tackling inequality, helping new parents and children enjoy the best start in life and supporting older people. In Mental Health Awareness Week, their stories show an enormous contribution to improving our mental health and wellbeing.
Professor Lynne Gabriel from York St John has been singled out for how she has paved the way in providing accessible and affordable, psychological therapy services. Specialising in counselling for domestic abuse and violence, anger management and bereavement, Professor Gabriel has made a huge difference to the lives of hundreds of mental health patients in the York region. She set up the Counselling & Mental Health Clinic at the University, which inspires students entering the fields of counselling, psychology, mental health and social sciences.

New developments include partnership work to deliver early intervention groups for children and adolescents, along with post-group coaching to bring proactive, playful and engaging contexts for young people to develop confidence. Read more about the clinic on their website
Stories of the Nation's Lifesavers highlight how the value of universities stretches far beyond the educational opportunities and economic impact they provide. Whether you attended university or not, the likelihood is that everyone has directly or indirectly benefited from medical advances or health and wellbeing developments pioneered at university.
Professor Dame Janet Beer, President of Universities UK, said: "When people think of lifesavers they understandably tend to focus on the dedication and skill of our doctors, nurses, carers, and paramedics – many of whom are trained at universities. Every day, up and down the country, universities are also working on innovations to transform and save lives. Research taking place in universities is finding solutions to so many of the health and wellbeing issues we care about and the causes that matter.
"By proudly working in partnership with charities, the NHS and healthcare organisations, universities are responsible for some of our biggest health breakthroughs and in revolutionising the delivery of care.
"This campaign is a chance to bring to life the wonderful and often unexpected work going on every day in our universities and to celebrate some of the people working to make a life-changing difference to us all."
To find out more about Made at Uni's 'Nation's Lifesavers' on their website
Halting the roller-coaster ride of angry behaviour
Since the global financial crisis of 2008 and the ensuing decade of 'austerity' many of us have felt that our lives have become much more pressurised and our employment more precarious. In the Summer of 2011 the country experienced riots where large groups of angry people took to the streets in waves of violence and lawlessness. More recently the number of people in work and having to go through the ordeal of using food banks has spiralled, creating a new Dickensian sounding class of people- 'the working poor'.
Some researchers have noted the fact that as a nation, we seem to be becoming more and more angry. One survey, carried out by the Mental Health Foundation discovered that 64% of people agreed we are getting angrier, whilst 32% of those surveyed said they had a close friend or a family member who had problems controlling their anger. Worryingly over half of the people surveyed had no knowledge of where to go to get help managing their angry feelings (McCulloch 2008).
It is quite understandable that in times of growing financial and employment uncertainty people tend to feel more anxious and more pressurised in their day to day lives. As this anxiety becomes unbearable, this pressure is directed at those closest to the person, typically partners, parents, children or siblings who receive the brunt of the anger. Afterwards the individual may feel a relief their anxiety has reduced, but also the shame of their actions. Many will promise not to act in such a way again, whilst having no idea of how to stop the rollercoaster of anxiety and anger as it gradually increases (Watson & Clark 1984).
Dr Gary Shepherd from The Counselling & Mental Health Clinic at York St John University has been working to help people combat their angry, explosive emotions by running a 10-week Anger Management programme. People who join the programme come from all walks of life but have one thing in common- they have chronic angry outbursts which they find unmanageable. Recent research shows that people who complete the course can lower their anger to the same level as members of the public who do not show such extreme emotion (Shepherd 2019).
In early June 2019 the anger management course will run once again providing an opportunity to learn how to manage angry feelings. If you are interested in joining the programme, please contact the Counselling & Mental Health Clinic on 0747 2029906 or e-mail us at cmhc@yorksj.ac.uk.
References
McCulloch, A., (2008). Boiling Point. Problem Anger and What We Can Do about It.
Shepherd, G., (2019). Assessing the efficacy of Transactional Analysis in a psychoeducational anger management group: A pilot study, article in progress
Watson, D. and Clark, L.A., (1984). Negative affectivity: the disposition to experience aversive emotional states. Psychological bulletin, 96(3), p.465.
Releasing Potential: Higher Education sector's contribution to adult and young people's mental health
Date: Tuesday 12 and Wednesday 13 June 2018
Time: 9.00am - 5.00pm
Location: Temple Hall, York St John University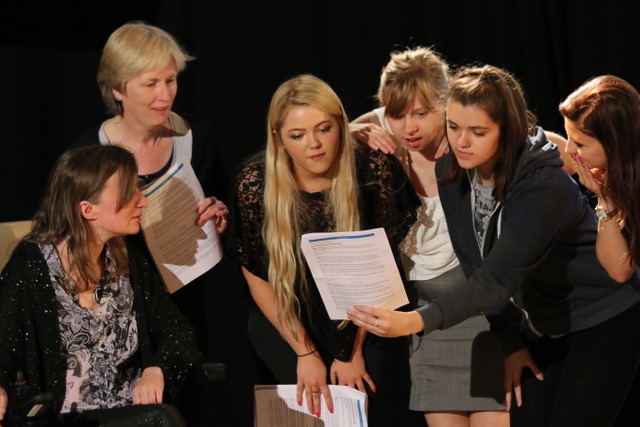 York St John University would like to invite you to join us at our Inaugural Mental Health conference. The theme for the conference is the HE sector's contribution to adult and young people's mental health.
Universities are having to adapt to rapidly changing economic and demographic changes. One way in which they are doing so is through increasing engagement in their local communities within which Higher Education institutions can make a considerable contribution. Accordingly, this conference will bring together national and international university-based projects that make a direct and meaningful contribution to mental health practice and research.
The conference will create a stimulating international forum through which we aim to share practice and research associated with mental health that will showcase and advance the extent of university involvement in their communities.
The event aims to generate a collaborative context in which the dissemination and exchange of practice and research through diverse and engaging media can influence the future development of mental health research and practices.
30-years celebration of Counselling at YSJ!
On the 13th June at 4.30pm we are hosting a celebratory event to mark 30 years of counselling at York St John and we would be delighted if you could join us!
We have Professor Gerrard Egan (a key player in developing counselling at a global level) and Professor John McLeod (a major force in the development of counselling in the UK) joining us, along with other guests, former students and tutors, plus the team from the counselling department including our YSJ Counselling & Mental Health clinic colleagues.
The event is free, but you do need to book a place via the link below:
https://www.yorksj.ac.uk/events-calendar/events/health/event-title-44773-en.html?timestamp=1528911000&ref=ecal&