Graduate Teaching Assistant
School of Psychological and Social Sciences
T: 876 077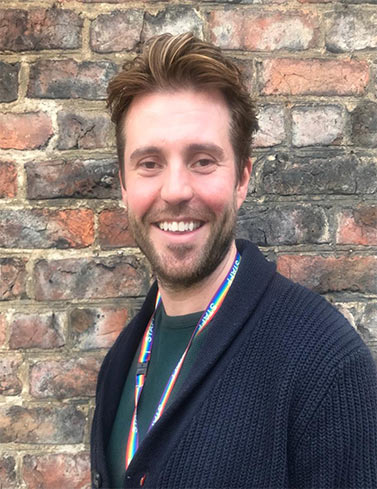 I am a developmental psychologist, with interests in communication skills and Autism Spectrum Disorder. I am working on a PhD that looks at the relationships between mentalising, reading and the home literacy environment, with my supervisors Dr Lorna Hamilton and Dr Nicola Cutting.
Qualifications
MSc Development, Disorders and Clinical Practice, University of York
BSc(Hons) Psychology, University of Hull
Further Information
Teaching
I am a Module Tutor on the following courses:

1PY400 Exploring Social Psychology
2PY400 Social Psychology
Research
My research interests concern predicting individual differences in language learning and associated skills by studying typically developing and clinical populations (e.g., dyslexia, ADHD and autism) during development.

I am currently undertaking my PhD that focuses on a blossoming area of research that suggests mentalising, also referred to as theory of mind, may be an important dimension in reading compression that has so far been overlooked. My PhD will also consider the influence of the home literacy environment where mentalising skills may be further developed.

I recently worked as research Assistant at the University of York on a project looking at the effects of sleep on memory consolidation on children with or without autism and assisted in setting up EEG equipment.
Professional Activities
I am a Graduate member of the British Psychological Society.