Senior Lecturer in Law
School of Psychological and Social Sciences
T: 87 6976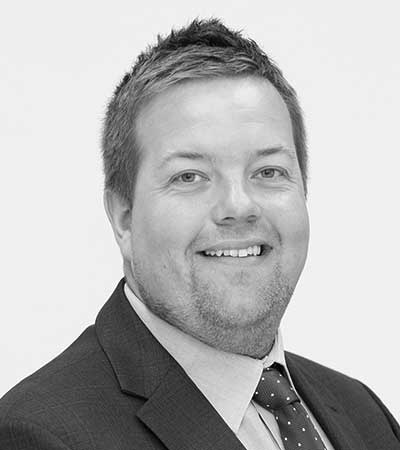 I joined YSJU Law School in 2019, returning to my native York after 14 years in the North East.

I am a solicitor by trade, specialising in commercial litigation, with 10 years' experience in legal practice with international, national and regional law firms including DWF, Womble Bond Dickinson and Ward Hadaway.

I have 5 years' experience teaching in higher education with a particular interest in clinical legal education. I have established and led a successful university law clinic and an innovative legal practice course that was the first in the country to assess competence in legal skills in a live client environment.

I am delighted to have joined the law school here at YSJ at such an exciting time in its development.
Further Information
Teaching
I am experienced in teaching at undergraduate and postgraduate level in the following areas:-

- Tort
- Evidence
- Business/Company Law
- Civil Litigation
- Commercial Law
- Contract
- Intellectual Property
- Law Clinic
- Personal Injury Litigation
- Legal Skills

My teaching is practical with a focus on 'learning by doing' and reference to real-life contexts. I use technology to make sure material is available 'anytime, anywhere' with content delivered through podcasts and online presentations enabling classroom time to focus on activity and discussion.
Research
My research interests are in clinical education and I am currently part way through a doctorate in education (EdD) at Newcastle University exploring the validity and reliability of non-standardised, live assessment.
Professional Activities
I frequently attend International Journal of Clinical Legal Education conferences and have presented papers at conferences in Czechia, Turkey, Canada and Newcastle.