Senior Lecturer
School of Psychological & Social Sciences
T: 87 6978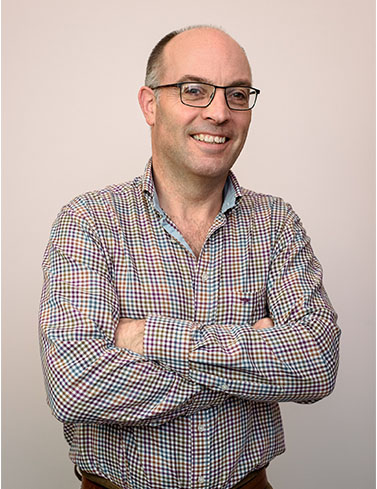 Like many others, I first became interested in counselling and psychotherapy following a positive personal experience of therapy. I gained a Diploma in Therapeutic Counselling from Leeds Metropolitan University in 2004, and ran a private therapy practice in York between 2006 and 2013. I joined the teaching staff at York St John University in 2007. My overall approach to therapy is integrative, with a strong existential element.
Between 2012 and 2014 I completed a Master's degree (with Distinction) in Coaching and Mentoring Practice at Oxford Brookes University, and I now run a small independent practice as a coach.
Prior to becoming a therapist, lecturer and coach I worked in a variety of manual occupations, including steel fabrication, landscape gardening and organic greengrocery.
Further Information
Teaching
I currently teach on both undergraduate and postgraduate courses in Counselling, Coaching and Mentoring.
Research
My current area of research is in the area of metaphor, with a particular focus on the relationship between metaphor and embodiment.
Professional Activities
I am an accredited Counsellor/Psychotherapist with the British association for Counselling and Psychotherapy. I was for many years a trustee of York Mind, and am currently involved with Coaching York, a voluntary organisation which seeks to increase awareness of and access to coaching in the York area.
Publications
Britten, D. (2015). Felt sense and figurative space: Clients' metaphors for their experiences of coaching. International Journal of Evidence-Based Coaching and Mentoring, Special Issue 9, pp. 14-29.

Pendle, A., and Rowe, N. & Britten, D. (2017) Coaching in a non-clinical setting with coachees who access mental health services. International Journal of Evidence Based coaching and Mentoring, 15 (1). pp. 78-93.