Lecturer
School of Psychological & Social Sciences
T: 87 6167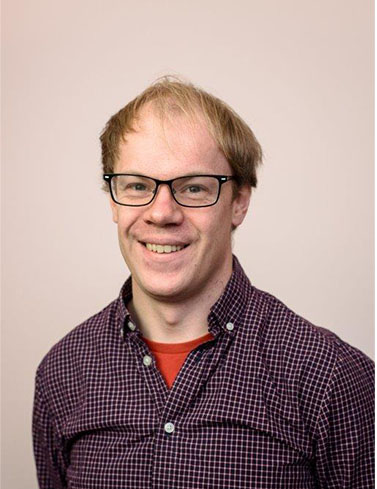 I am an applied sociologist with an interest in the sociology and social policy of youth. I work in several areas including widening participation, education-to-work transitions, work and precarity, youth policy, youth justice and youth subcultures (memorialisation of video-games). I engage with a wide array of social research methodologies including interviews, focus groups, auto-ethnographic methods, policy analysis, realist evaluation and quantitative Methods.

My more recent work evaluates Widening Participation initiatives in underrepresented communities across Yorkshire using realist evaluation frameworks - working with both 'Go Higher West Yorkshire' and 'NCOP York and Northshire' (£50,000 in research funding 2016-2021).

I have a BA in Social Policy (the University of York), an MRes in Social Research Methods (the University of York) and a PhD in Social Policy and Social Work (the University of York). I was a Teaching Fellow at the University of Leeds (2014 - 2018), mostly focusing on social research methods and foundation teaching. I completed a research internship at the Chronic Disorders of Consciousness research unit in the Department of Sociology at the University of York (2013-14) engaging on a projects relating prolonged disorders of consciousness.
Further Information
Teaching
Key Concepts for Criminologists
Youth, Crime and Justice
Prisons and Penology
Research
My PhD thesis examined the pathways of graduates in the post-recession UK labour market – examining how transitions differed, experiences of precarity, perceptions of inequality and benefit stigma (through exploring graduate experiences of Jobcentre Plus). More recently, I have applied realist methods to evaluate Widening Participation policy across West Yorkshire with the Go Higher West Yorkshire NCOP (2017-18). I am also developing projects (alongside Dr Albert Varela at University of Leeds) on the history of job-search behaviour in the United Kingdom through the use of British Labour Force Survey data.
Research Funding
Funder: Go Higher West Yorkshire – University of Leeds (2017-18: £10,000)
Research Overview: I obtained a research grant to design a realist evaluation for a set of widening participation based initiatives in West Yorkshire. As realist evaluation has a foundational scientific realist philosophy, and is committed to arguments that programs engage with real problems (Pawson & Tilley, 1997), it is an ideal framework to examine WP programs in a range of diverse educational institutions and community settings. I designed interventions that captured the 'complexity' of WP interventions in the West Yorkshire area (Leeds, Bradford and Wakefield) to see what factors limit student engagement with further and higher education. Further, I provided practical guidance for evaluators engaged in WP through workshops.

Funder: Royal Voluntary Society (2016-17: £12,000). Principle Investigator: Dr Katy Wright; Co-Investigator: Dr Adam Formby
Research Overview: Dr Katy Wright and I evaluated an initiative that looked to reduce alcohol consumption amongst older groups in North Leeds. The initiative – titled 'Resilient not Reliant' – attempted to engage with people aged 50+ in North Leeds to provide advice around alcohol use. The initiative offered advice, access to social activities, creative groups, exploration of hobbies and support to get into volunteering – all with the aim of tackling some of the reasons why people may be drinking more. We performed a policy evaluation of the overall initiative comprising longitudinal quantitative tracking of 'wellbeing' assessments, interviews with staff, service users and participatory observations of social activities. We also supported RVS in acquiring more funding from North Leeds CCG through advocating on their behalf through regarding the effectiveness of the initiative.
Publications
Publications
Formby, A. (2017) 'Got a degree…all of a sudden I'm in a Jobcentre': The Role of 'Stigma' in 'Precarious' Graduate Transitions, Poverty and Social Justice, 25 (3). pp. 249-262.
Halliday, S, Formby, A. and Cookson, R. (2015) 'An Assessment of the Court's Role in the Withdrawal of Clinically Assisted Nutrition and Hydration from Patients in the Permanent Vegetative State', Medical Law Review. 10.1093/medlaw/fwv026
Research Reports
Wright, K. Formby, A. (2017) Evaluation of the 'Resilient not Reliant' Project: Final Report, Leeds: Royal Voluntary Society
Wright, K. Formby, A. (2017) Evaluation of the 'Resilient not Reliant' Project: Interim Report, Leeds: Royal Voluntary Society
Formby, A. Cookson, R. Halliday, S. (2015) Cost analysis of the legal declaratory relief requirement for withdrawing Clinically Assisted Nutrition and Hydration (CANH) from patients in the Permanent Vegetative State (PVS) in England and Wales. Centre for Health Economics, University of York; CHE Research Paper 108
Media Articles
Formby, A. Hudson, J. (2015) 'Viewpoint: From Cradle to College?' Discover Society 05th May, http://discoversociety.org/2015/05/05/viewpoint-from-cradle-to-college/ (accessed on 10.09.2015)
Conference Papers
Formby, A. Varela, A. (2018) A Stratified Job-search? An Analysis of the Shifting Patterns in how People in the UK find Work, Work, Employment and Society Conference 12th September – 14th September, Belfast
Formby, A. (2015) Graduates and their Engagement of Jobcentre Plus in the UK. Presented at the Youth Studies Conference 30th March-April 1st 2015, University of Copenhagen, Denmark.
Halliday, S. Formby, A. Cookson, R. (2014) Comparing the Costs of Removing Artificial Nutrition and Hydration from Patients in Permanent Vegetative States', Withholding and Withdrawing Treatment from Patients in a Vegetative or Minimally Conscious State Conference, 9th May 2014, University of York
Formby, A. (2013). 'Is a Degree Enough? A Mixed Methods Analysis of Graduate Pathways to Employment in relation to usage of Public Employment Services', presented at the Social Policy Association Conference, July 8th-10th 2013, University of Sheffield, UK.
Formby, A. (2012) 'What role for public employment services? An analysis of Job-search behaviour of degree holders in the UK from 1992-2012', presented at the Joint Annual Conference of the East Asian Social Policy Research Network and the United Kingdom Social Policy Association, University of York, 16th - 18th July 2012.