Senior Lecturer in Sociology
School of Psychological and Social Sciences
T: 87 6951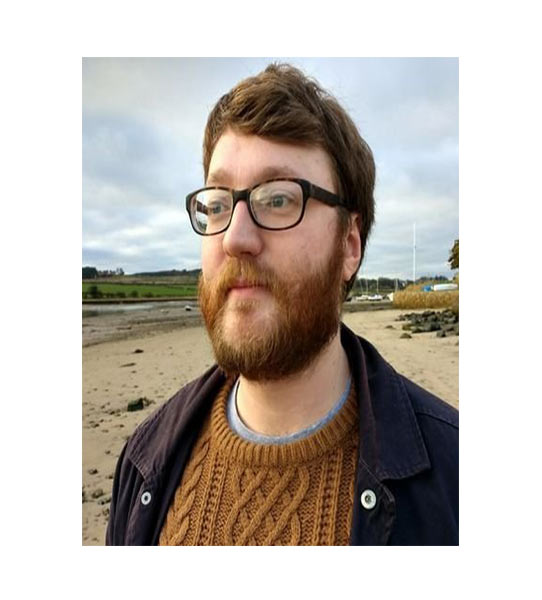 I'm a social theorist with a background in philosophy and an interest in researching technology in terms of moral responsibility, labour and the environment. I have a BA in Philosophical Studies (Newcastle University), an MA in Philosophy (Durham University) and a PhD in Sociology (University of York). I was a Lecturer in Communication and Culture at the University of Liverpool for five years before joining York St John. I'm mostly interested in the work of Emmanuel Levinas, Jean-Francois Lyotard and Paul Virilio, and would be keen to supervise research students who want to do theoretical work on technology, space and culture.
Further Information
Teaching
Violence and Reconciliation
The Sociology of Work
Research
Since completing my PhD on moral responsibility and digital media, most of my work has focused on technology, culture and society. I'm particularly interested in thinking through how technologies alter, obscure or derail our experiences of moral responsibility. I'm also interested in understanding the organisation of digital labour, especially the unheralded parts of it like factory production and logistics provision. Increasingly I'm preoccupied with thinking about ecological issues related to technology production and consumption, and I retain an interest in urban sociology that goes back to some of my earliest work on gated communities.
Professional Activities
Honorary PhD Supervisor, Communication and Media, University of Liverpool
External Examiner, MA in Mass Communication, Liverpool John Moores University
Fellow of the Higher Education Academy
Associate Editor, Sociological Research Online
Publications and Conferences
Book
Hill, D.W. 2015. The Pathology of Communicative Capitalism. Palgrave Macmillan.
Journal Articles
Hill, D.W. 2019. The Injuries of Platform Logistics. Media, Culture & Society, OnlineFirst.
Hill, D.W. 2019. Communication as a Moral Vocation: Safe Space and Freedom of Speech. The Sociological Review, OnlineFirst.
Hill, D.W. 2019. Bearing Witness, Moral Responsibility and Distant Suffering. Theory, Culture & Society, 36:1, 27-45.
Hill, D.W. & D. Martin. 2017. Visibly Mute: Ethical Sociality and the Everyday Exurban. Antipode, 49:2, 416-436.
Hill, D.W. 2015. Class, Trust and Confessional Media in Austerity Britain. Media, Culture & Society, 37:4: 566-580.
Carruth, A. D. & D.W. Hill. 2015. Identity and Distinctness in Online Interaction: Encountering a Problem for Narrative Accounts of Self. Ethics and Information Technology, 17:2, 103-112.
Hill, D.W. 2013. Avatar Ethics: Beyond Images and Signs. Journal for Cultural Research, 17:1, 69-84.
Hill, D.W. 2012. Total Gating: Sociality and the Fortification of Networked Spaces. Mobilities, 7:1, pp. 115-129.
Book Chapter
Hill, D.W. 2011. Jean-François Lyotard and the Inhumanity of Internet Surveillance. In C. Fuchs et al (eds.), Internet and Surveillance: The Challenge of Web 2.0 and Social Media, pp. 106-123. New York, NY: Routledge.