Senior Lecturer in Counselling Psychology
School of Psychological and Social Sciences
T: 01904 876380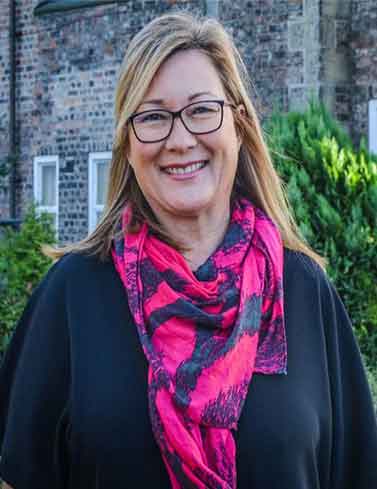 I am the Programme Director for the Doctorate of Counselling Psychology at York St John University. I hold undergraduate degrees in Psychology and Education and completed my practitioner training and PhD in Psychology in Australia. I am a registered Counselling Psychologist. I have worked in clinical and academic fields of counselling and health psychology for over a decade, and joined York St John University in 2017. My clinical experience includes working with children, adolescents and young adults in reducing anxiety, depression, and anger, and supporting positive lifestyle behaviour change and well-being.
Further Information
Teaching
Undergraduate
• 3PY340 Psychology Dissertation

Postgraduate
• MPY101 Research Paper
• DCP110 Professional Practice in Counselling Psychology
• DCP113 Psychological Assessment Theories and Practice
• DCP121 Research Methods in Counselling Psychology
• DCP211 & DCP221 Doctoral Dissertation 1 & 2
• DCP210 & DCP220 Placement 1 & 2
Research
My research has two themes. First, I am building a programme of research devoted to understanding the relationship between anxiety and cognitive performance (e.g., memory, attention, decision making etc). I have conducted numerous experimental studies examining individual differences in human cognition under stressful situations. I have applied insights from these scientific enquiries to translational work investigating the link between anxiety (and worry) in cancer survivors and performance of everyday tasks of memory and concentration. My latest work is investigating whether training cognitive processes can in turn reduce symptoms of anxiety and depression. Second, I have established a reputation for investigating the efficacy of teaching behaviour change counselling (brief motivational interviewing) to health care providers. I have contributed to several international conferences to promote the inclusion of teaching health behaviour change conversation skills as an integral part of curriculum for primary care practitioners (e.g., medical doctors, nurses).

I have supervised numerous Honours, Masters and PhD/Doctoral students in Psychology, Clinical Psychology, Child and Adolescent Developmental Psychology, and Counselling Psychology. I have also supervised several Doctor of Medicine students for the research component of their degree. I have a record and reputation for encouraging my students to present and/or publish their work.
Professional Activities
Chartered Member of the British Psychological Society
Registered Counselling Psychologist with Health and Care Professions Council
Registered Psychologist with Australian Health Practitioner Regulation Agency
Approved Psychology Supervisor with Psychology Board of Australia