Senior Lecturer, Policing Studies
School of Psychological and Social Sciences
T: 87 6533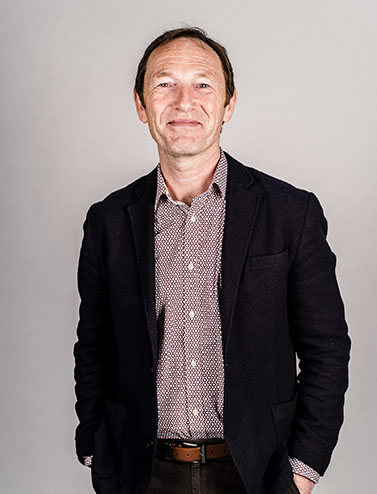 I am a Senior Lecturer and Course Lead for Police Studies, including the Degree in Professional Policing (licensed by the College of Policing) and Police Studies. I am responsible for the design and development of the Police Constable Degree Apprenticeship (PCDA) and Degree Holder Entry Programme (DHEP) in partnership with Humberside Police. I began teaching at universities/colleges and for other private and public service organisations in 2012. I have taught an eclectic mix of policing, criminology and management/leadership courses and modules. Although I am focused on policing, my interests and teaching have incorporated applied and work-based courses and I now combine interests in policing with education, gender issues and the study of domestic abuse. I was involved in the development of Foundation Degrees in Policing at UCLan (Preston) and Community Policing and Justice Management at UCBC (Blackburn).

During my 32 years as a police officer I gained a wealth of operational experience as a Custody Sergeant, Safer Neighbourhood Inspector, Communications Centre Manager, Firearms Commander, and Operational Inspector. I was in charge of new recruit training, custody and leadership training in my force and worked at a national level under the Learning and Development portfolio. I was a mature student obtaining a Cert. Ed. Adult Education from the University of Manchester, followed by a 1st Class Honours degree in Education and Training from the University of Huddersfield.
Further Information
Teaching
I will be teaching on the undergraduate programme; BA (Hons) Degree in Professional Policing, the PCDA and DHEP in partnership with Humberside Police.
Research
My current area of research is looking at gender and other cultural issues in the police service and police education.
Professional Activities
I am a member of the Higher Education Forum for Policing. I am currently working with IDAS (Independent Domestic Abuse Service), as an IDAS Champion. I am Student Harassment Advisor. Alongside these, I am also currently designing the PCDA and DHEP programmes to be delivered to new police officers in Humberside police from 2020.
Publications
Holleran, M. (2016) Police 'Sex Pests'? No, they are predators and offenders. Policing Insight (30/10/2016)
I also write a blog
Publication of blog post in Policing Insight (online)
Holleran, M. (2017) Why academics need to speak a language that policing understands. Policing Insight (July 2017)