Senior Lecturer in Sport and Exercise Physiology
School of Sport
T: 876 207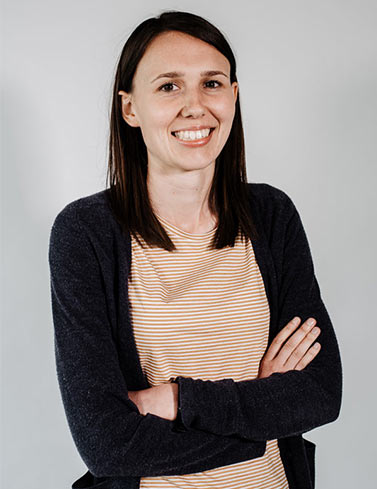 I graduated from the University of Essex with a first class honours degree in Sports and Exercise Science, receiving awards for the most outstanding final year project and the most outstanding performance for the Sports Science degree. I began my research career by studying for an MSc by Dissertation at the University of Essex investigating the vascular responses to breaking up sedentary time. I then moved to Liverpool John Moores University to begin a PhD investigating the effect of prolonged sitting on cerebrovascular and cognitive function funded by the Biotechnology and Biological Sciences Research Council (BBSRC). I am currently a lecturer in Sport and Exercise Physiology and group director of the Physical Activity and Cardiovascular Health (PAtCH) research group. I am also the director of the Sport and Exercise Science teaching and research laboratories. Outside of research I am a keen runner, taking part in all distances up to a half marathon.
Further Information
Teaching
My main teaching responsibility lies in the area of Sport and Exercise Physiology. I am module leader for Level 5 Physiology of Sport and Exercise module. I also supervise students at undergraduate, masters and PhD level.
Research
My main research focus is investigating the effects of sedentary behaviour on cardiovascular health. In particular, I use transcranial Doppler ultrasound to assess changes in cerebral blood flow and cerebrovascular function during prolonged sitting periods or using active break interventions. I am interested in how changes to cerebral physiology may in turn affect cognitive performance and productivity. Additionally, I measure other markers of cardiovascular health, including peripheral artery function to explore the influence of sitting on the whole vascular system. My research aims to contribute to understanding the negative health consequences of sedentary behaviour and explore the effects of interventions to reduce sitting on cardiovascular health.
Professional Activities
I am a BASES Accredited Sport and Exercise Scientist and Chartered Scientist (CSci). I have completed peer reviews for journals including Medicine and Science in Sports and Exercise, Experimental Physiology, Nutrition, Metabolism and Cardiovascular Diseases and Applied Physiology, Nutrition and Metabolism. I am a Fellow of the Higher Education Academy (FHEA) and hold a Postgraduate Certificate with Distinction in Academic Practice.
Publications and Conferences
Publications:
Brislane, Á., Low, D. A., Carter, S. E., Holder, S. M., Jones, H. and Hopkins, N. D. (2019) Cerebral and peripheral vascular differences between pre- and postmenopausal women. Menopause: The Journal of The North American Menopause Society. DOI: 10.1097/GME.0000000000001442
Carter, S. E., Draijer, R., Holder, S. M., Brown, L., Thijssen, D. H. J., Hopkins, N. D. (2019). Effect of different walking break strategies on superficial femoral artery endothelial function, Physiological Reports. 7(16):e14190
Carter S. E., Holder, S., Thijssen, D. and Hopkins, N. (2019) Taking regular breaks from sitting prevents reductions in brain blood flow. Frontiers for Young Minds, 7(77), doi: 10.3389/frym.2019.00077
Carter, S. E., Draijer, R., Holder, S. M., Brown, L., Thijssen, D. H. J., Hopkins, N. D. (2018). Regular walking breaks prevent the decline in cerebral blood flow associated with prolonged sitting. Journal of Applied Physiology, 125(3):790-798.
Carter, S. E., Hartman, Y., Holder, S., Thijssen, D. H. and Hopkins, N. D. (2017). Sedentary behaviour and cardiovascular disease risk: mediating mechanisms. Exercise and Sports Sciences Reviews. 45(2):80-6.
Carter, S. E. and Gladwell, V. F. (2016). Effect of breaking up sedentary time with callisthenics on endothelial function. Journal of Sports Sciences. 35(15):1508-1514.
Thijssen, D. H., Carter, S. E. and Green, D. J. (2016) Arterial structure and function in vascular ageing: are you as old as your arteries? Journal of Physiology, 15;594(8):2275-84.
Carter, S. E., Jones, M. and Gladwell, V. F. (2015). Energy expenditure and heart rate response to breaking up sedentary time with three different physical activity interventions. Nutrition, Metabolism and Cardiovascular Diseases, 25(5):503-9.
Carter, S. E., Faulkner, A. and Rakobowchuk, M. (2014). The role of prostaglandin and antioxidant availability on recovery from forearm ischemia-reperfusion injury in humans. Journal of Hypertension, 32(2):339-51.
Conference Presentations:
Acute effects of a prolonged sitting period on cerebrovascular function, cognitive performance and mood, 3rd Okanagan Cardiovascular and Respiratory Symposium, British Columbia, Canada, Oral presentation, 2018
Acute effects of a prolonged sitting period on cerebrovascular function, cognitive performance and mood, A Celebration of Women in Research, Liverpool, UK, Poster presentation, 2017
Acute effects of a prolonged sitting period on cerebrovascular function, cognitive performance and mood, Northern Vascular Biology Forum, Liverpool, UK, Poster presentation, 2017
The effect of sedentary behaviour on cerebrovascular function, cognition and performance in adults, Research Institute for Sport and Exercise Sciences Sedentary Behaviour Seminar, Liverpool, UK, Oral presentation, 2017
Can prolonged sitting impair cerebral blood flow and autoregulation? Dick Thijssen Professorial Research Symposium, Liverpool, UK, Oral presentation, 2017
Relationship between sedentary behaviour and cognitive performance, European College of Sport Science Congress, MetropolisRuhr, Germany, Oral presentation, 2017
The effect of breaking up prolonged sitting on cerebral blood flow, Northern Vascular Biology Forum, Hull, UK, Oral presentation, 2016
The effect of breaking up prolonged sitting on cerebral blood flow, Liverpool John Moores Faculty of Science Postgraduate Research Day, Liverpool, UK, Oral presentation, 2016
The effect of breaking up prolonged sitting on cerebral blood flow, American College of Sports Medicine, Boston, MA, Poster and Mini Oral presentation, 2016
Energy expenditure and heart rate response to breaking up sedentary time with three different physical activity interventions, Physiology 2014, London, UK, Poster presentation, 2014
The role of prostaglandin and antioxidant availability on recovery from forearm ischemia-reperfusion injury in humans, International Union of Physiological Sciences (IUPS) Congress, Birmingham, UK, Poster presentation, 2013
Invited Talks:
Thompson Rivers University, Kamloops, British Columbia, Canada: 'Can prolonged sitting impair cerebral blood flow and autoregulation?', 2018
Academic Achievements
APSselect award from The American Physiology Society for the best recently published article in physiological research; 'Regular walking breaks prevent the decline in cerebral blood flow associated with prolonged sitting'; 2018.

Runner-up Best Graduate Presentation at the 3rd Okanagan Cardiovascular and Respiratory Symposium 2018

Excellent Progress Award 2016-17, Liverpool John Moores University Research Degrees Committee

1st Place Oral Presentation at the Liverpool John Moores University Faculty of Science Research Day 2016

Runner-up of the Undergraduate Human and Exercise Physiology theme Physiological Society Poster Competition at the International Union of Physiological Sciences (IUPS) Congress 2013

Rob Clarke Undergraduate Abstract Award at the IUPS Congress 2013

Human Performance Unit Project Prize from the University of Essex for the most outstanding final year project in a Sports Science degree 2013

Richard Watson Prize from the University of Essex for the most outstanding performance on a Sports Science degree 2013

Physiological Society Prize from the Physiological Society for the best final year project 2013