Lecturer in Coaching Science and Course Leader
School of Sport
T: 87 6993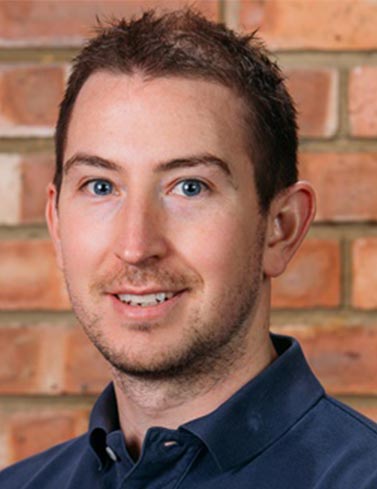 I am currently employed at York St John University as Course Leader for BSc Sport & Exercise Therapy. I graduated from Liverpool John Moores University with a degree in Science and Football in 2007 and have since completed an MSc in Strength and Conditioning as well as many other national and internationally recognised qualifications such the BASES (CSci) and UKSCA accreditations. Previously, I have held lecturing positions at three HE institutions specialising mostly in athletic development of athletes, injury prevention and training prescription.
I have a real passion for developing athletic performance and reducing injury risk in a range of individuals and also educating others on the challenges involved with doing this. As a Lecturer with extensive applied experience in professional Rugby League and Football, I attempt to educate students from a practical perspective to facilitate sound application of empirical research.

I have a post graduate qualification in teaching and learning (Huddersfield University) and am a Fellow of the Higher Education Academy (FHEA). I am also a qualified Sports Massage Therapist (Level 4) and hold accredited membership to several governing bodies within sport (BASES, UKSCA).
Further Information
Teaching
I teach a range of modules including Injury Prevention, Sports Injury Rehabilitation and Athletic Development and also supervise final year undergraduate and MSc dissertations.


Research
I am currently a PhD candidate exploring the associations between biological maturity and the internal and external training load on youth football players with a view to providing guidelines for training prescription during this key stage of development.
Publications
Conference Proceedings 'Relationships between internal and external training loads in elite level adolescent soccer.' presented at Isokinetic The Future of Football Medicine€, May 2017 at Camp Nou Stadium, Barcelona.

'Changes in anaerobic performance following a single bout of hypertrophy, power and strength training in rugby league players.' Poster presented at BASES Conference November 2014 at St Georges Park, Burton.

'The effect and appropriateness of the FIFA11+ warm up protocol: An investigation for young female footballers.' Poster presented at UKSCA Conference, August 2015 at Chesford Grange, Coventry.

'Can low level plyometric exercise induce post-activation potentiation in order to increase subsequent jump performance: A preliminary investigation' Poster presented at UKSCA Conference, August 2015 at Chesford Grange, Coventry.

Salter, J. (2015). Strength and Conditioning in Youth Football: Are we maximising potential? Co-Kinetic, 16, 20-24.
Conference Proceedings €'Limited accuracy of the SAFT90 to adequately replicate soccer-specific match demands.' presented at Isokinetic Conference€, June 2018 at Camp Nou Stadium, Barcelona.

Conference Proceedings €'Current trends in monitoring training load and biological maturation in elite adolescent soccer.' presented at ECSS Conference€, July 2018 at Dublin Conference Centre, Dublin
Professional Activities
Despite primarily working in education, I have kept myself current by maintaining part-time positions in professional sport. Initially, at Barnsley FC as Sport Scientist, York City Knights RLFC as Strength and Conditioning coach and Middlesbrough FC as Athlete Development Coach. Alongside my role at YSJU I am involved with the physical preparation of the Men's Senior Team GB Goalball squad ahead of their European and Paralympic campaigns in the coming years.