Lecturer in Physical Education and Youth Sport
School of Sport
T: 01904 876959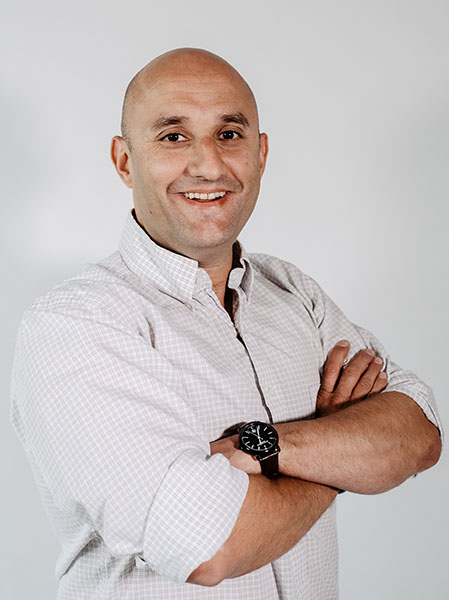 I graduated from York St John University with a first class degree in (BA) Sports Studies. After completing a Masters in Practitioner Research, I am currently undertaking a Professional Doctorate of Education.
I re-joined York St John University as a lecturer in 2015 after teaching for a number of years in primary education as a teacher specialising in Physical Education.
I also have a background in disability sport development, personal training, sports coaching, secondary school sport development and the Armed Forces. I was also the founder of inclusive sport at York St John University, something which still runs today.
Further Information
Teaching
I currently teach across a number of modules:
L2 Applied Pedagogy Key Stage 3
L2 The Coaching Process
L2 Professional Development
L3 Applied Pedagogy Key Stage 4
L3 Dissertation supervision
I am also a Level 2 academic tutor.
Research
I am currently undertaking a Professional Doctorate of Education.
My current research examines the subject of Physical Education within the Primary environment and teaching practices. Current research focuses on the value of Physical Education within Primary Initial Teacher Training and the primary school environment.
Additional research interests are PE pedagogy and inclusive PE and sport.
Publications and conferences
Publications
Peer-reviewed publications (available on RaY)
Watson, Nick J. and Kumar, Simon (2017) Sport, Theology, and the Special Olympics: A Christian Theological Reflection. Journal of Disability & Religion, 21 (2). pp. 245-256.
Smith, A. Kumar, S. (April 2012) What is the Future of Sport? Easter 2012 Issue of The Leisure Review.
Conference Presentations
Rand, J., and Kumar, S. (September 2016) Dimensions of knowing: conceptualising training primary teachers' understanding(s) of PE. Paper presented at the 2nd Research Reflections conference. York St John University.
Professional Activities
Physical Education school consultancy
Fitness instructing
Cricket Coaching
Membership
Fellow of the Higher Education Academy
International Physical Literacy Association
Youth Sports Trust
England & Wales Cricket Board
Football Association
Qualifications
Qualifications
Currently studying Professional Doctorate of Education
Post Graduate Certificate in Academic Practice
MA Practitioner Research
Qualified Teacher Status (QTS)
Post Graduate Certificate in Education (PGCE)
BA (First Class Honours) Sport Studies