Nanyang Institute of Management (NIM)
About Nanyang Institute of Management
Nurturing Today for Tomorrow!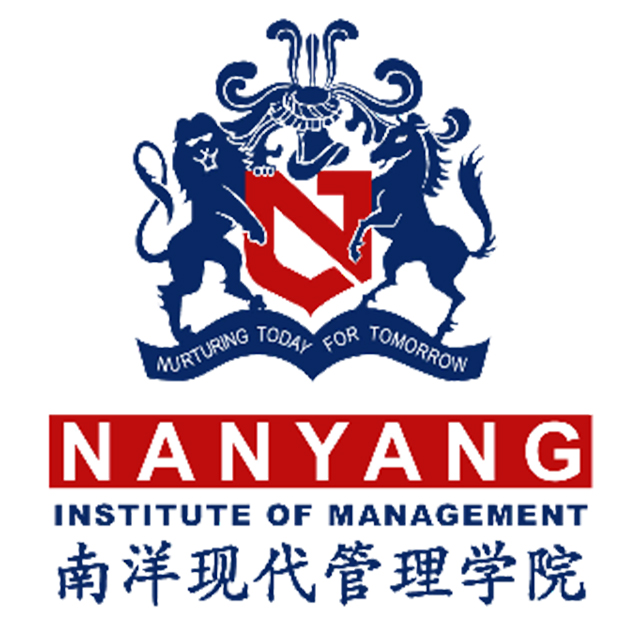 Established in 2001, Nanyang Institute of Management (NIM) is an ISO 9001 certified private education institution offering rigorous, relevant and rewarding education to a diverse group of students. Its portfolio of academic courses ranges from foundation studies to Diplomas, Bachelor programmes and Master degrees.
As one of the Preferred Private Education Institutions listed by Jobs Central (2015/2016), NIM is managed by a team of dedicated and experienced individuals at its helm. The institute takes pride in being awarded a 4-Year EduTrust certification by Singapore's Committee for Private Education (CPE); with this achievement demonstrating that NIM has excelled in the areas of - Management of the institution; Provision of high quality education and welfare for students; and its financial health.
Exemplary customer service to students has always been a hallmark of NIM; earning it a reputation of being a trust-worthy, helpful and reliable institution. Its commitment to delivering quality education is achieved by engaging qualified and experienced faculty; and providing students with a conducive and dynamic learning environment.
With specialised training rooms and learning facilities available, NIM's City Campus is strategically and conveniently located in close proximity to Singapore's Central Business District, where students enjoy an ease of travel and have first-hand experience of life in a cosmopolitan city.
Like York St. John University, Nanyang Institute of Management strives to be exceptional in what they set out to do and achieve - nurturing students today to be leaders of tomorrow.
For more information on Nanyang Institute of Management, visit: www.nanyang.edu.sg
Share this