Course Leader, MSc Fashion & Luxury Marketing
York Business School
T: (0)1904 876180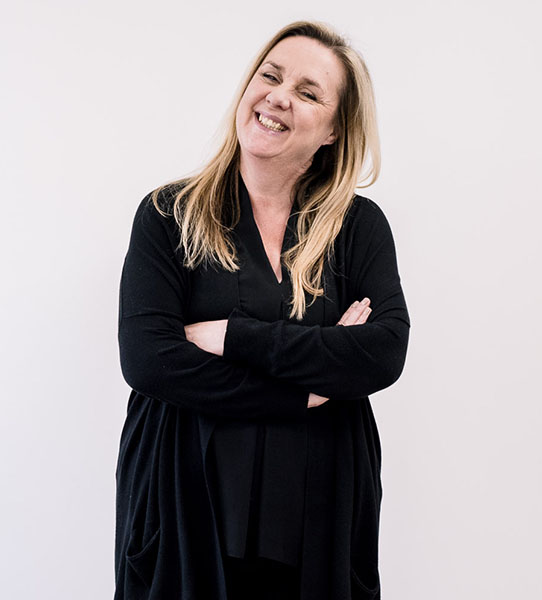 I am currently the Course Leader, MSc Fashion & Luxury Marketing. I am an experienced lecturer in fashion marketing in addition to working for 20 years in many sectors of the fashion industry prior to moving into Higher Education. I have worked directly with, or consulted for, varying brands and retailers including Marks & Spencer, Nike, Tom Gilbey - Savile Row, Calvin Klein licensees, Ungaro licensee, Cisalfa, Italy, Karstadt, Germany, Foschini & Sports Division South Africa, Lonsdale, New Balance, River Island, Arcadia Group, Trend Bible, The International Colour Authority and the United Nations in Jamaica.

I have had the opportunity to work with industry specialists to develop appropriate course content for undergraduate and postgraduate programmes particularly in the areas of consumer trends / consumer insights, retail and managing innovation. I am currently the external examiner for Regent's University, London, for their MA in International Fashion Marketing. I have a Masters by Research and am a Fellow of the Higher Education Academy.
Further Information
Research
I have a strong interest in consumer trend analysis, creative thinking and the transformation of knowledge into product and marketing innovations. Having identified key consumer trends for brands and retailers in industry, and witnessed its increasing importance, I have focused my research on the impact this can potentially have on a brand or retailer's competitive advantage.
Publications
Journal
Cloughton, C (2019) 'Investigating the link between innovation and mainstream adoption: How to identify consumer trends'. Submitted to Journal of Retailing and Consumer Services
Conference
Cloughton, C (2018) 'Gardening as an Innovation: Trend Identification and Retail Interpretation'. In: Huddersfield Business School Research Conference, 10th-12th January, University of Huddersfield
Cloughton, C. (2017) 'Investigating the relationship between Consumer Trends, Innovation and Product Development'. In: 3rd International Colloquium on Design, Branding and Marketing, 5th-6th April 2017, Bournemouth University.
Cloughton, C (2014) 'Trend methodology and its application in a marketing context: horticulture as an emerging trend and its long-term potential in the retail industry', Master's thesis, University of Huddersfield.
Book Vignette
Cloughton, C (2015) 'Product Trends and the Diffusion of Innovations' In H Goworek, P McGoldrick, Retail Marketing Management. Harlow: Pearson Education Limited. pp. 89-90.