Lecturer in Marketing
York Business School
T: +44 (0)1904 876190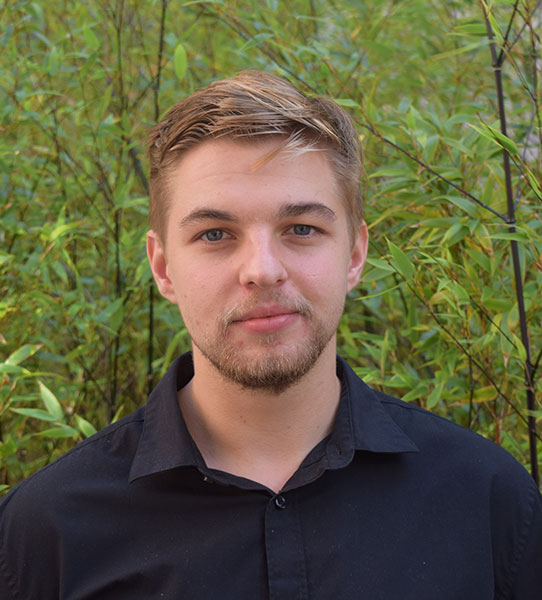 Qualifications: PhD Leadership and Management, Cranfield School of Management (2018); MSc Strategic Marketing, Cranfield School of Management (2013); MA (Distinction) International Economics, Donetsk National Technical University (2012); BA (Distinction) International Economics, Donetsk National Technical University (2010); Advanced Certificate in Market and Social Research Practice, Market Research Society (2013)
I am a Lecturer in Marketing at York St John University, teaching on the undergraduate programmes. I hold a PhD from Cranfield School of Management in the area of consumer behaviour and retailing. Before starting my job at York St John University, I taught marketing and management at the University of Buckingham and guest-lectured at Cranfield School of Management. I also worked in strategy and marketing departments at a large B2B company.
I am the Academic Writing Skills Mentor for York Business School undergraduate students. If you're an undergraduate student and would like help with academic writing, please feel free to email me.
Further Information
Teaching
I teach across a range of marketing and research modules. I lead the following modules:
Marketing Research (Undergraduate)
Research Methods and Project Management (Undergraduate)
Digital Marketing and Communication (Undergraduate)
Researching Contemporary Business Issues (Postgraduate)
Digital and Interactive Marketing (Postgraduate)
Research
My research interests are centred around Consumer Behaviour, Branding and Retailing. My PhD looked at how different reversible decisions in retail settings influence consumer satisfaction.

More specifically, I am currently working on research into the following topics:
Consumer satisfaction
Consumer emotion
Consumer choice
Retail return policies
Pro-social consumer behaviour
Product assortment and variety
Textual paralanguage
Brand personality
Professional Activities
I am Market Research Society qualified.
Publications and Conferences
Refereed conference papers
Chapman, S., Moisieiev, D. and Dimitriu, R. (2018) Happy for Your Loss: Why Schadenfreude Makes Consumers More Satisfied with Their Choices, European Marketing Academy Conference, Glasgow, UK.
Moisieiev, D. and Dimitriu, R. (2018) Reversibility and Variety: Reversible Decisions Vary, Interact with Variety Seeking in Affecting Choice Satisfaction, Winter American Marketing Association Conference, New Orleans, LA, US.
Moisieiev, D., Dimitriu, R. and Jain, S.P. (2018) I'm So Happy (for Your Loss): Consumer Schadenfreude Increases Choice Satisfaction, Society for Consumer Psychology Conference, Dallas, TX, US.
Moisieiev, D. and Dimitriu, R. (2018) Unmake up Your Mind: Why Some Reversible Decisions Impact Satisfaction More Positively than Others, Society for Consumer Psychology Conference, Dallas, TX, US.