PhD - An Investigation into the Potential of Web 2.0 technologies to Help Bangladeshi SMEs to Build their Brand Images: A Focus on the Retail Sector
York Business School - Research Student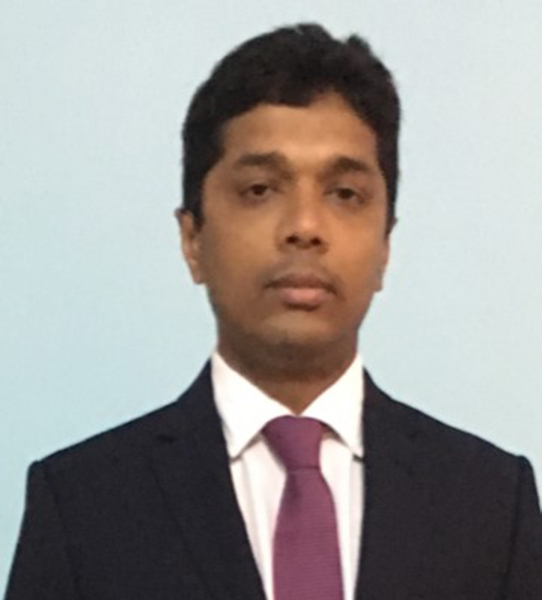 Further Information
Background
I am a Bangladeshi research student in York St John University. I have completed my first degree, BA (Hons) in Business and Management from Glyndwr University in 2015 and MSc Management with Project Management from BPP University in 2017 and decided to continue my further education and I have joined York Business School in June 2017 for my research degree (PhD).
Research
PhD Thesis - An Investigation into the Potential of Web 2.0 technologies to Help Bangladeshi SMEs to Build their Brand Images: A Focus on the Retail Sector
Supervisors - Dr George Boak and Dr Nadine Waehning
While pursuing my undergraduate and postgraduate studies I kept thinking about Bangladesh, where over 99% businesses are SMEs and they are considered to the backbone of Bangladeshi economy (Alauddin & Chowdhury, 2015). The waves of digitalisation have reached the shore of many developing countries, Bangladesh is not an exception. Web 2.0 is playing a key role in digital business success and especially in the retail sector. It is key to have a presence in social media and other digital platform to gain a competitive advantage. Yet, retails in Bangladesh are still lagging behind in the utilisation of these technologies. However, there is very little research has been done to understand the potential of Web 2.0 technologies in this rapid changing business environment. I always thought about the new ways to enhance SMEs' capability, reaching out a large number of customers is one of them. It has never been easy to communicate brand and to reach out large number of customers for SMEs as it is required huge investment.
Considering SMEs' situation in Bangladeshi, my research is interested in how SMEs can communicate their brand in an inexpensive way and to build their brand awareness. Therefore, the main purpose of this study to identify and analyse the potential for SMEs to adopt and use Web 2.0 technologies to convey their brands and build brand images. To achieve the aim of this study researcher, wants to justify SMEs' understanding of Web 2.0 technologies, how they are making their strategic plan to use these technologies to communicate their brands, what are the opportunities and challenges facing in communicating brands through these technological platforms.
To achieve the aims of this study, I am adapting an inductive research approach to theory development by using qualitative research methods where, data will be collected from online observation (Netnography) and face -to face interviews of SMEs' owners, managers and employees who are responsible for strategic decision making and social media use in their organisations.
From a theoretical perspective, this study will not only bring new insights on Bangladesh SMEs but will also contribute to growing body of literature on SMEs and how they use social media as a competitive strategy to convey their brand image. From a practical perspective, there is a strong need for SMEs not only in Bangladesh but also in the rest of the developing world to adopt new technologies in their marketing and develop a brand image by building relationships with their already digital minded customers. Ultimately, this research will help to develop a social media brand communication model which will improve SMEs performance and help them to make more contribution to Bangladeshi economic growth.