PhD - Mentoring in specialist workforce development: a realist evaluation
York Business School - Research Student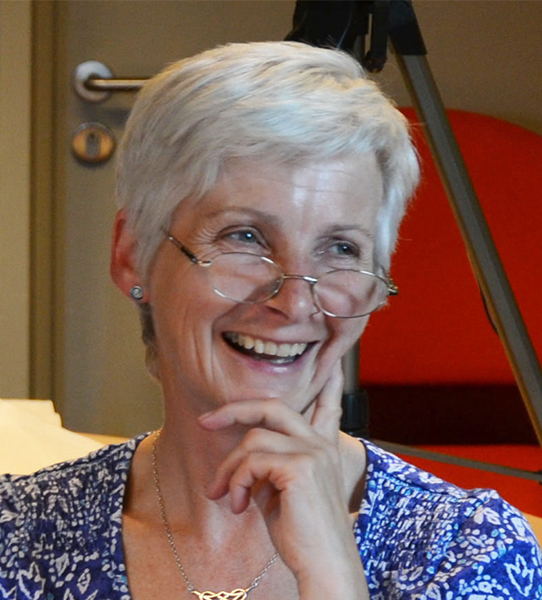 Further Information
Background
With a BA (Hons) degree in Town and Country Planning, I pursued a career in landscape conservation, recreation and rural communities for many years before retraining, qualifying with a BSc (Hons) in Occupational Therapy. This enabled me to work as a practitioner and eventually a Service Manager in Health and Social Care, with a special interest in stroke and neurology. Latterly, I worked on cross-sector service innovations as a Project Manager. I was fortunate to secure a bursary to enable me to undertake a full-time PhD, 2012-2015.
Research
PhD Thesis: 'Mentoring in specialist workforce development: a realist evaluation'
Supervisors: Professor Bob Garvey; Professor Jacqui Akhurst (External)

My research is based on an innovative, mentoring-focussed development programme for non-medical neuro practitioners which ran from 2009-2011 and for which Sally was Co-ordinator. The programme created complementary opportunities for people who use neuro services, practitioners, managers, commissioners and researchers to learn and work together to increase capacity and capability, and improve services and outcomes.
This research continues a partnership approach, drawing on insider experience and expertise. Stories describe involvement in and the continuing impact of the programme, 2008-2014, latterly a time of transformational change in Health and Social Care. In addition, they explore how the programme has worked for each individual, in what circumstances and with what effect. The explanatory casual patterns in people's stories inform the development of transferable theories to contribute to specialist workforce development in the future.
Publications
Lawson, S. (2014) Collaborative approaches to practitioner development - learning and working differently: the contribution of action research and realist evaluation. Further Education Research Association Inaugural International Research Conference: Research in Post-compulsory Education. (Unpublished)
Akhurst, J. and Lawson, S. (2013) Workforce innovation through mentoring; an action research approach to programme evaluation. International Journal of Therapy and Rehabilitation, 20(8): 410-416.
Lawson, S. (2012) Improving outcomes through workforce innovations. Occupational Therapy News, 20, 22-23.
Lawson, S. (2011) Workforce Innovations Programme: Change and Benefit Realisation Report. Middlesbrough: North East Neurosciences Network
Professional Activities
Conferences
Akhurst, J. and Lawson, S. (2015) Specialist workforce development through mentoring: comparing collaborative programme evaluation using action research and realist evaluation. 9th Biennial International Society of Critical Health Psychology Conference, Rhodes University, SA.
Lawson, S. and Akhurst, J. (2013) Insider outcomes: influencing policy through enhancing professionalism. 3rd International Conference on Value and Virtue in Practice-Based Research, York St John University.
Poster Presentation
Lawson, S. (2014) Mentoring in specialist workforce development: a realist evaluation. First International Conference on Realist Evaluation and Synthesis - Successes, Challenges and the Road Ahead. Centre for Realist Evaluation and Synthesis, University of Liverpool.