Futures - York Business School
Futures is an interdisciplinary research group based in the York Business School at York St John University. Its purpose is simple: to make and share knowledge that is academically excellent, professionally relevant, ethically-based and visible in the community at large.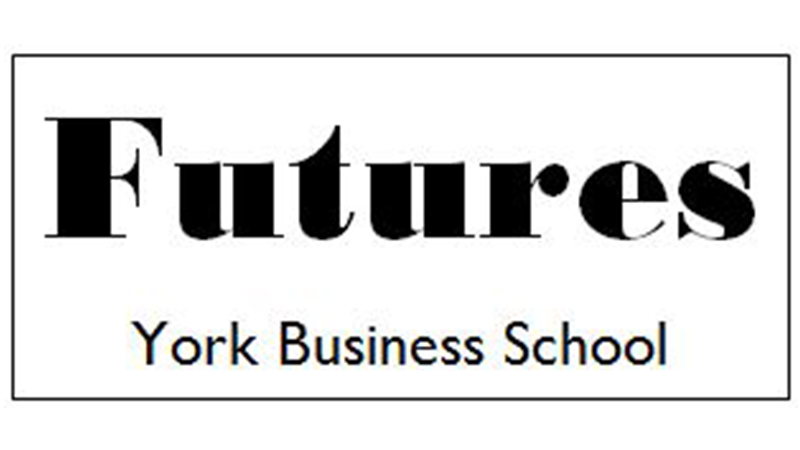 With this in mind Futures will contribute to and reflect the research strategies of the University and the Business School in advancing academic and professionally relevant research and engaging creatively and energetically with external organisations and communities.
Futures is inclusive of all staff whatever their interests or research experience and fosters an academic style that encourages excellence in both research and teaching, and in connecting them together. Futures encourages and facilitates innovation and fresh thinking, and actively supports early career academics by supporting their research development. But Futures is also outward facing and invites people from outside the York Business School to contribute their own experience to its purpose in making and sharing knowledge.
Futures actively seeks opportunities to create cross-faculty engagements and partnerships in research that extend beyond the academy and engage with external organisations and communities of interest.
Please refer to the following document for upcoming events for Futures: Futures Programme Semester 1 2018-9 (PDF 0.1 MB)
For more information contact Chen Ren at E: c.ren@yorksj.ac.uk or Dr Mike Hemmings at E: m.hemmings@yorksj.ac.uk