Research support
Plan S and Rights Retention
Plan S is an OA publishing initiative from cOAlition S that launched in 2018.
What is Plan S?
Plan S requires research publications which receive research funding from cOAlition S funders to be published immediately and freely available in compliant OA journals and platforms.
Plan S is based on some fundamental principles:
No scholarly publication should be locked behind a paywall
OA should be immediate with no embargoes
Creative Commons Attribution (CC BY) Licence should be the default licence
Research funders should commit to support OA publication fees at a reasonable level
Research funders should not support publication in hybrid (or mirror/sister) journals unless they are part of a transformative arrangement with a clearly defined endpoint.
To check that a journal is compliant with Plan S, use the Plan S Journal Checker Tool.
For further details, see cOAlititon S or email RaY (ray@yorksj.ac.uk).
Plan S Rights Retention Strategy
The Plan S Rights Retention Strategy allows researchers to continue publishing in the journal of their choice, whilst still fulfilling the Plan S principle of publishing with immediate Open Access.
cOAlition S organisations/funders now require that at least the AAM of all publications reporting on original research supported in whole or in part by their funding are published with a CC BY licence and with no embargo. For further details about Creative Commons Licences, see the Copyright Essentials page.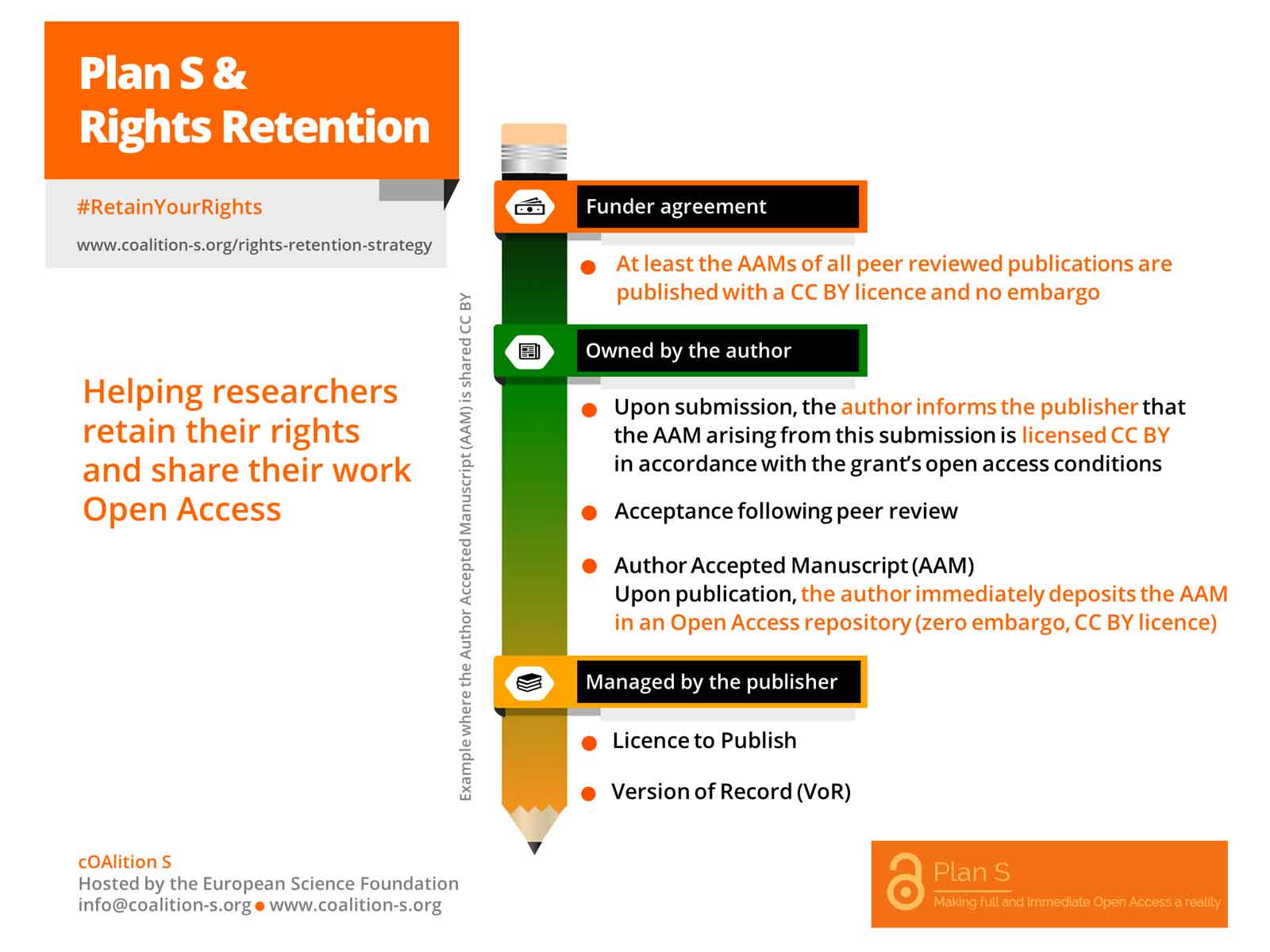 For further details, see Plan S Rights Retention Strategy or email RaY (ray@yorksj.ac.uk).