Introducing the York St John University student app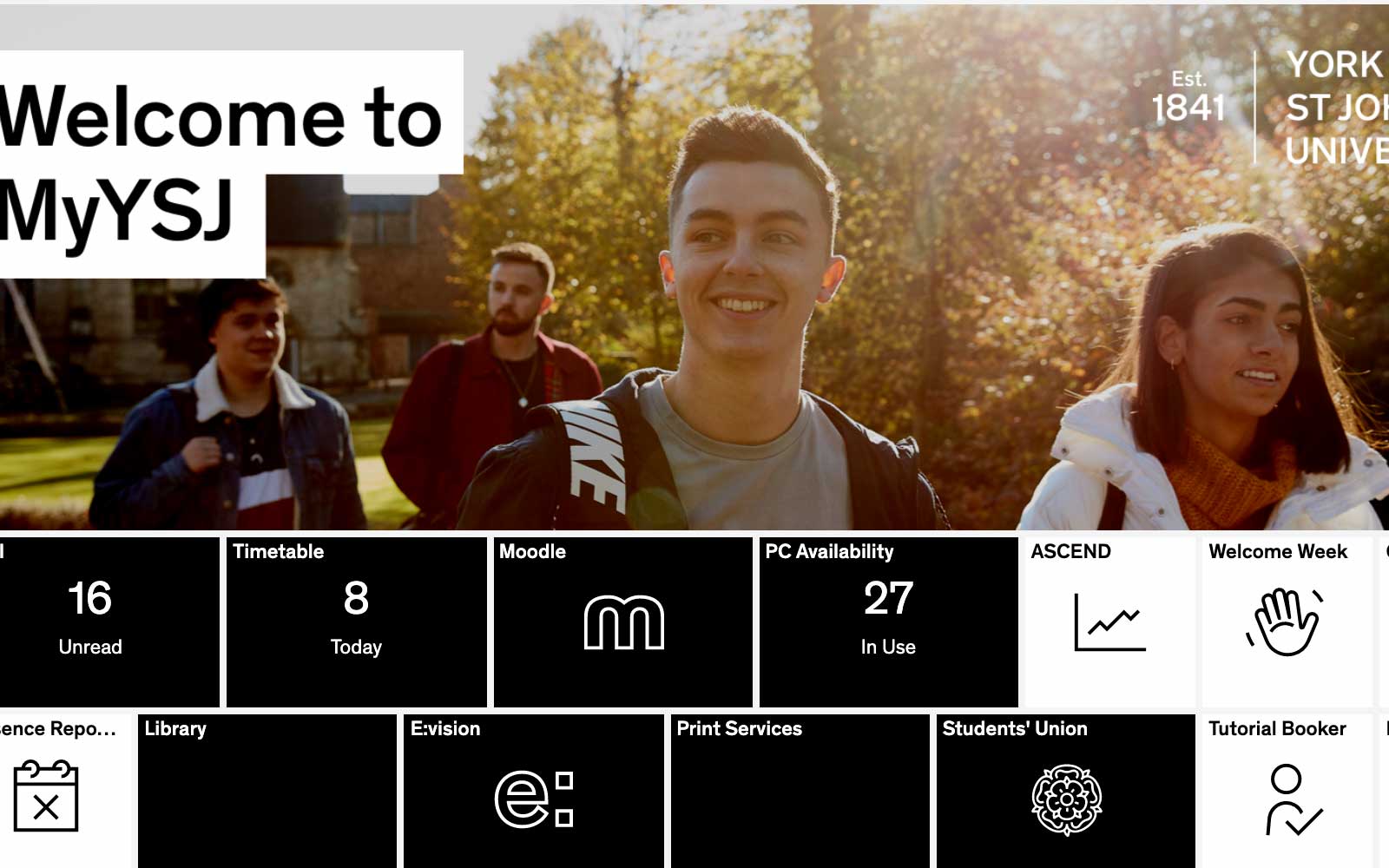 MY YSJ is the York St John University app providing a one stop-shop for students to access a whole range of University information all in one place. Launched in September 2019, My YSJ is a portal to administrative and information platforms to simplify & support student life.
The app is packed with helpful info including your timetable, Students' Union events, campus map and more. Log in to check your mail, connect to your library account, Moodle, E:vision or to find an available PC.
Subscribe to newsfeeds to keep up to date with everything from timetable changes to student services and what's on the lunch menu.
You can use the app on a desktop or iPhone by visiting yorksj.ac.uk/app
You can also download the app on Android smartphones by searching for My YSJ in the Google Play Store. The app will also be available in the Apple App Store soon.