2022 accommodation applications
Our accommodation sites and waiting list are now full for 2022 and you can no longer apply for rooms on our accommodation system.
We provide a comprehensive package of support for students who choose to live at home and commute to university. Find out more on our Commuting students page.
Student Castle is a modern site located less than a mile from campus and in the heart of historic York. The site is inside the city walls and offers ensuite rooms with plenty of space for a comfortable student living experience.
0.7 mile to campus
Facilities
Ensuite bathrooms

Launderette facilities on site

Bike storage available
What's in the room
What's included
Each room at Student Castle includes:
Double bed
Private ensuite shower room
Study desk and chair
Wardrobe
Smart TV
Find more details and images on the Student Castle website:
What to bring with you
Below is a shortlist of items you may want to bring with you.
Basic kitchen equipment, such as crockery, cutlery, pots and pans, mugs and glasses, chopping board
Bedding
Basic first aid kit
Towels
Toiletries
Toilet rolls
Basic cleaning materials
Things to make it feel like home, such as pictures of your friends and family
We have partnered with UNIKITOUT to bring you an easy online shop to get everything you need for your accommodation. For 10% off your purchase quote YORKSJ10 at the checkout.
Communal rooms
The modern communal areas include:
Kitchen and living area
Large flatscreen TV
Plenty of plug sockets
WiFi
Location and key facts
Location and nearby interests
Student Castle is located within the city walls and only a short walk from some of York's best places to eat, drink, and explore. Within minutes you can visit York's varied museums or discover something new in one of the many independent shops nearby.
You'll be a short walk away from SPARK: York, which boasts incredible eateries and small businesses in a modern development of upcycled shipping containers. Many of the streets nearby are also lined with fantastic cafes and restaurants - this location is a food-lover's dream.
Key facts
Self-catered
Less than a mile from the York St John University campus
From £193.50 per week
51 week contract
Double beds in every room
Laundrette facilities on site
Fully equipped gym on site
WiFi
Safety and accessibility
Safety
The city of York was voted the safest city in the region for students (Complete University Guide 2017).
Where you live is a big part of being at university. This is why York St John University has registered to The Student Accommodation Code.
The Code protects your rights to safe, good quality accommodation and makes sure you get the most out of your time living here.
It outlines everything you can expect from our accommodation as well as your responsibilities as a tenant.
We are committed to providing a quality environment for you to live in.
Accessibility
We can offer assistance for students with disabilities or additional needs on a case-by-case basis, ranging from allocation of a fully accessible wheelchair room, to minor alterations such as supplying a fridge for medication.
We are able to make adjustments to nearly every room that we have, depending on your requirements.
For more information about the accessibility of these rooms and flats please contact the Accommodation team at accommodation@yorksj.ac.uk or on 01904 876 660.
Life in York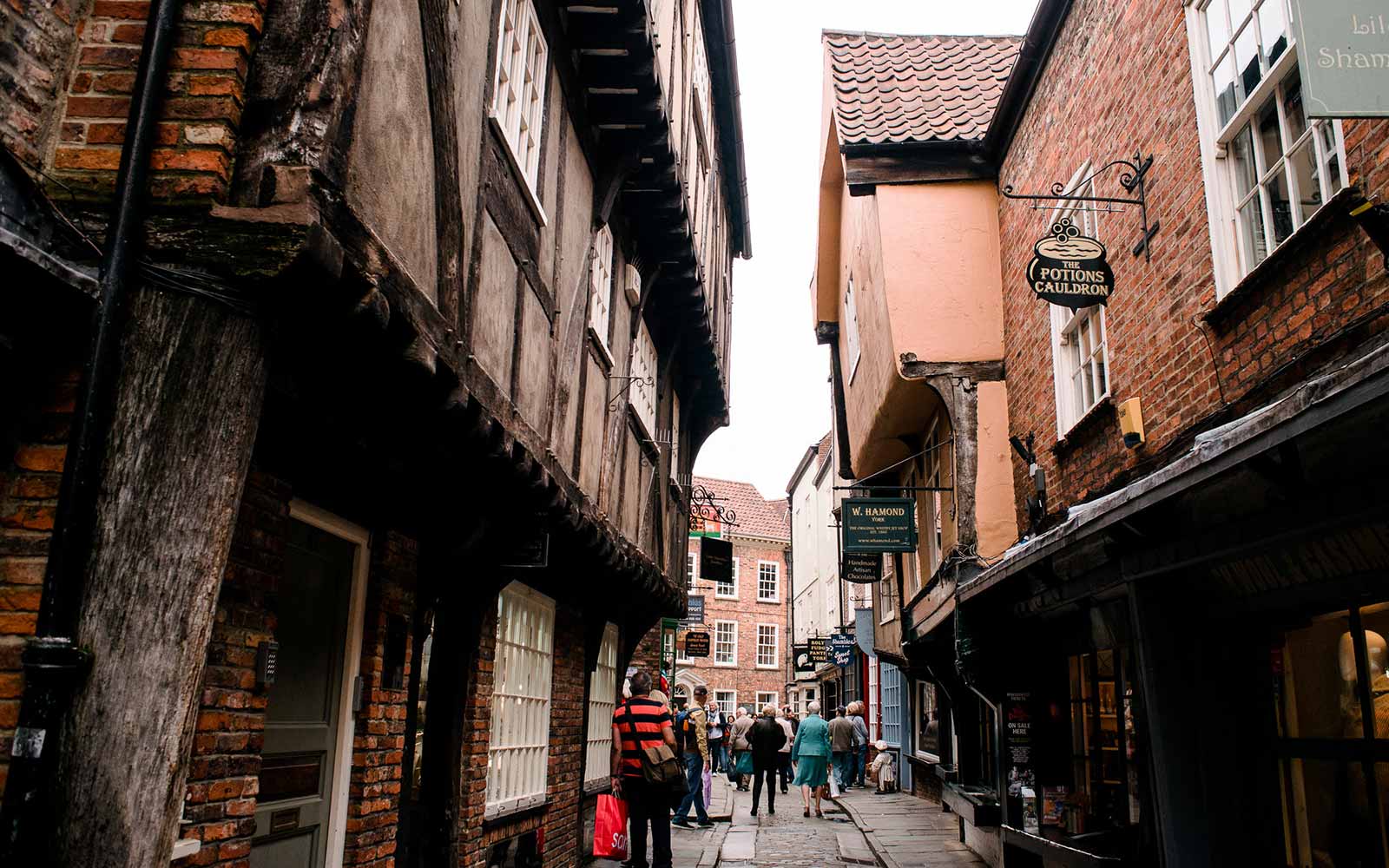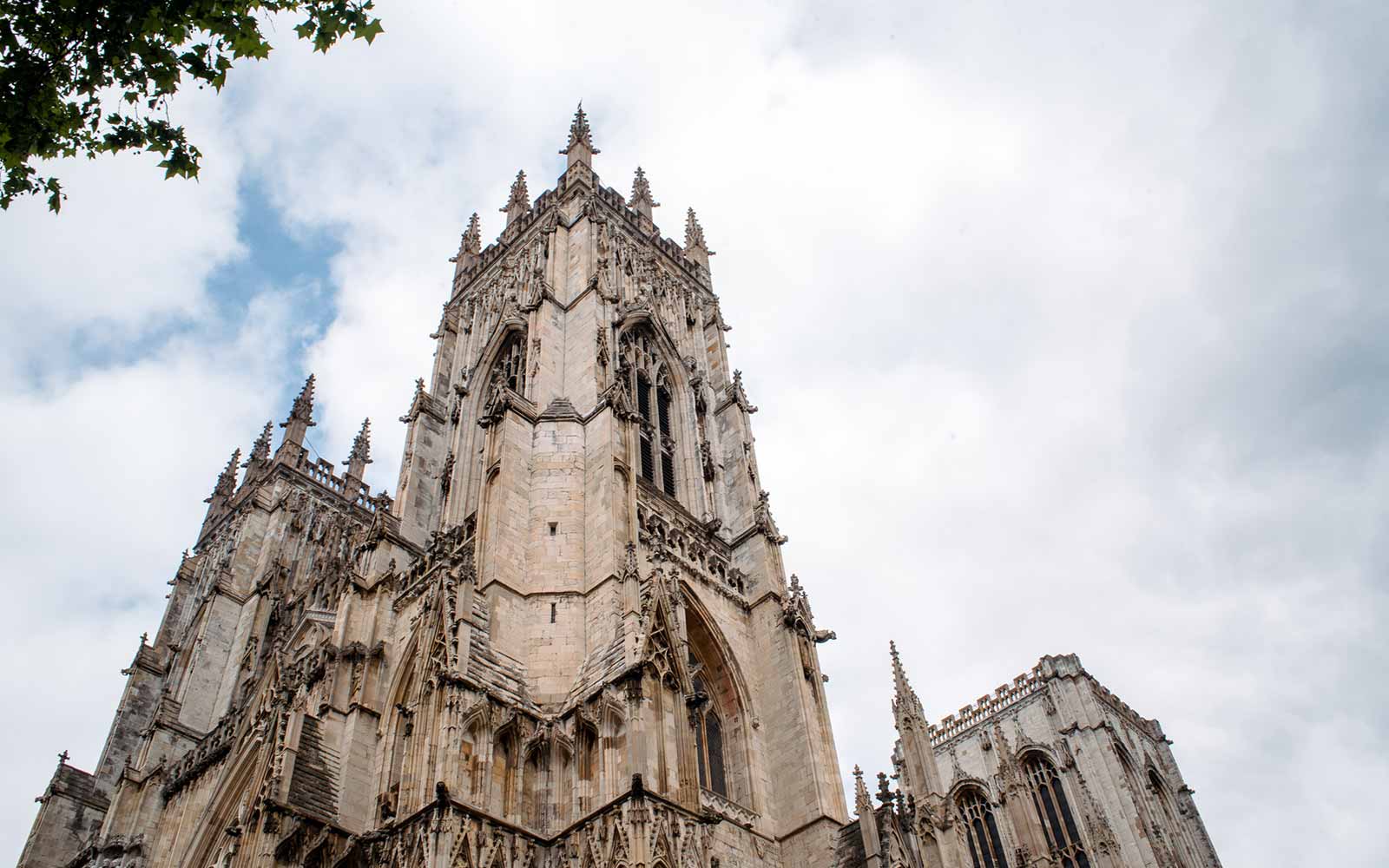 A city like no other
York is a city that feels like a town; it's a place where you will come to feel like a local very quickly. Our independent spirit shines through in our history and architecture; everything has a story. People have been going to Betty's for tea and a fat rascal for 100 years; people have been walking down The Shambles for thousands. Despite this, we've also got the chains you know and love (just in quirky little buildings with wonky staircases). Everything in York is a little bit more interesting.
If you have a pie and a pint in a pub built in the 17th century, you'll learn about life in York from the locals hanging out at the bar. You can swing your legs by the river with a drink from The Kings Arms, a pub that floods most years yet stays open as long as it can (sometimes you might need wellies to get to the bar!) You can take a football to the Millennium Bridge or Clifton Ings for a kick around or cycle a scale model of the Solar System spread along the route of an old train line. If you prefer hanging out somewhere particularly modern, we've got cultural hubs based in redeveloped shipping containers, shrouded in a canopy of fairy lights. York is ever changing and developing. We're innovative. We'll keep you interested.
Location and nearby interests
Nearby:

| | |
| --- | --- |
| SPARK: York | 0.2 mile |
| York city centre | 0.4 mile |