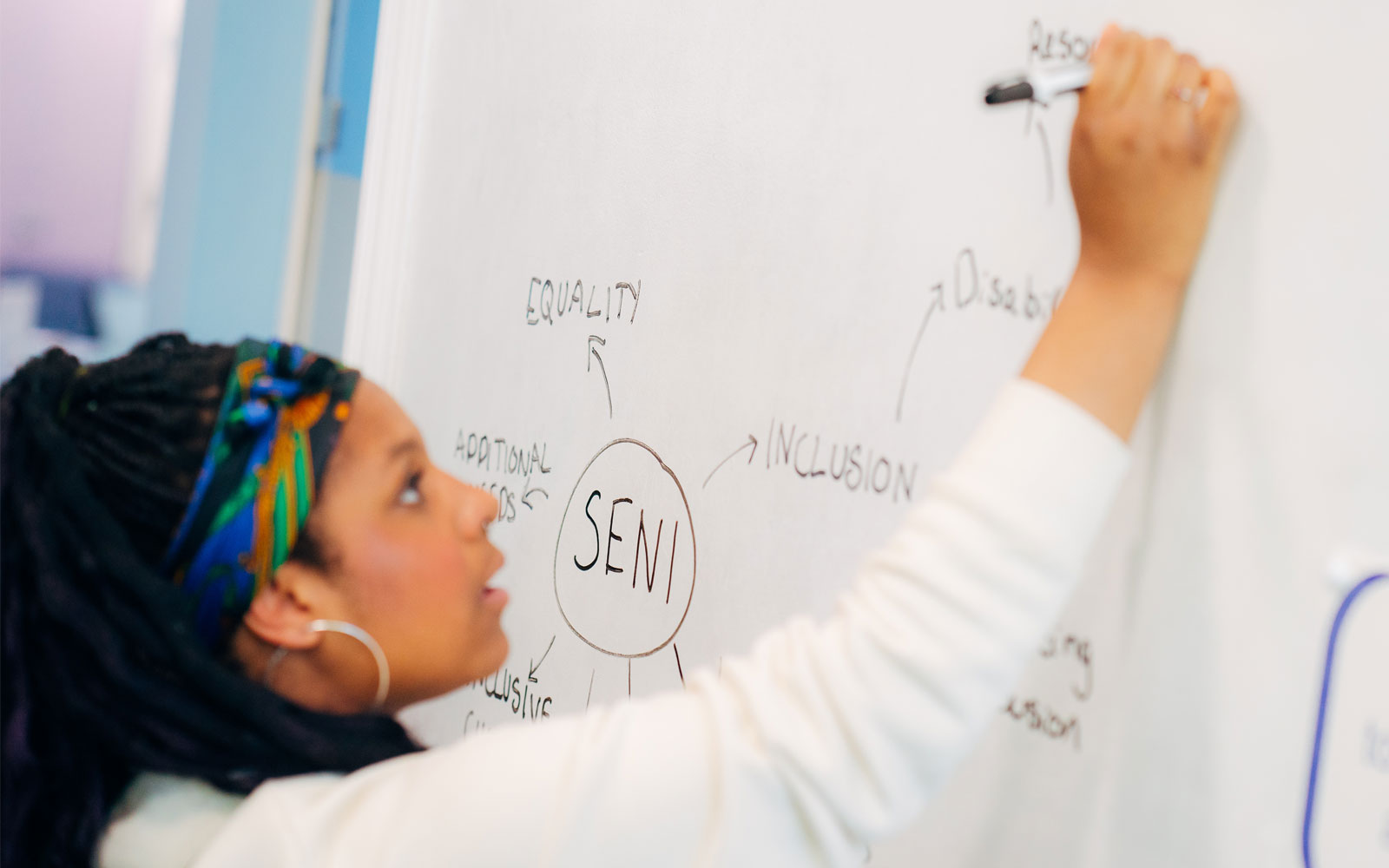 Studying a Professional or short course is a great way of continuing your professional development or pursuing your personal interests further. You'll have the chance to boost your skills and confidence in our friendly and supportive environment. Discover the range of courses we offer below.
Creative
Get hands-on with these practical courses that will provide you with creative skills. No experience necessary.
Education
Our Education continual professional development (CPD) courses are designed to fit around you - with flexible daytime, weekend and holiday delivery.
We also run Teacher Resilience Workshops and Mental Health workshops in schools in collaboration with Higher York National Collaborative Outreach Programme (NCOP). Workshops include topics such as 'Body Image and Perfectionism', and 'Thoughts and Feelings about Bullying'. Get in touch to find out more.
Health & Social Care
We work alongside clinicians, educators and service users to match course content to NHS priorities. You can be confident that our courses will prepare you for the contemporary workplace.

Some of these courses can be taken individually or built into a full Postgraduate degree. For more information please contact us.
Languages
Our language courses are for adult learners and include:
We can also run bespoke courses. Please get in touch for more information.
English for Specific Purpose (ESP)
Language development
Subject specific courses for international university groups visiting the UK
Personalised one-to-one language training
Leadership & Team Development
The Military Human
This is a set of courses designed specifically for those who support veterans and their families:
For more information on the short courses we run at York St John University, contact The Advantage on theadvantage@yorksj.ac.uk or on +44(0)1904 876825 or +44(0)1904 876506