Prepare for a future working with the deaf community by studying British Sign Language (BSL), deaf identities and language structures.
Study BSL at York St John University and you will:
Learn about deaf history and cultures and explore Deaf Social Theory
Have the opportunity to take exams for BSL qualifications with Signature, a national awarding body
Be able to visit BSL theatre performances and the Hearing Dogs for Deaf People puppy training centre.
Study British Sign Language, Deaf Studies and Linguistics at York St John University
This degree will give you insights into the language and community of deaf people not only in the UK but around the world. We look at how signed languages and the experiences of signed languages have been understood throughout history, and how the unique sensory and social orientations of deaf people have resulted in the creation of rich deaf cultures around the world. Alongside modules in BSL and Deaf Studies, you will learn the skills of linguistic analysis, and you'll have the opportunity to apply these skills to both deaf and hearing language contexts.
Study with us and you will join a lively, inclusive community of linguists. You will benefit from amazing opportunities, from guest lectures delivered by international experts, to student societies and work experience in the community. Our lecturers engage in world leading research. We will offer you opportunities to contribute to our research projects and support you to design your own.
Courses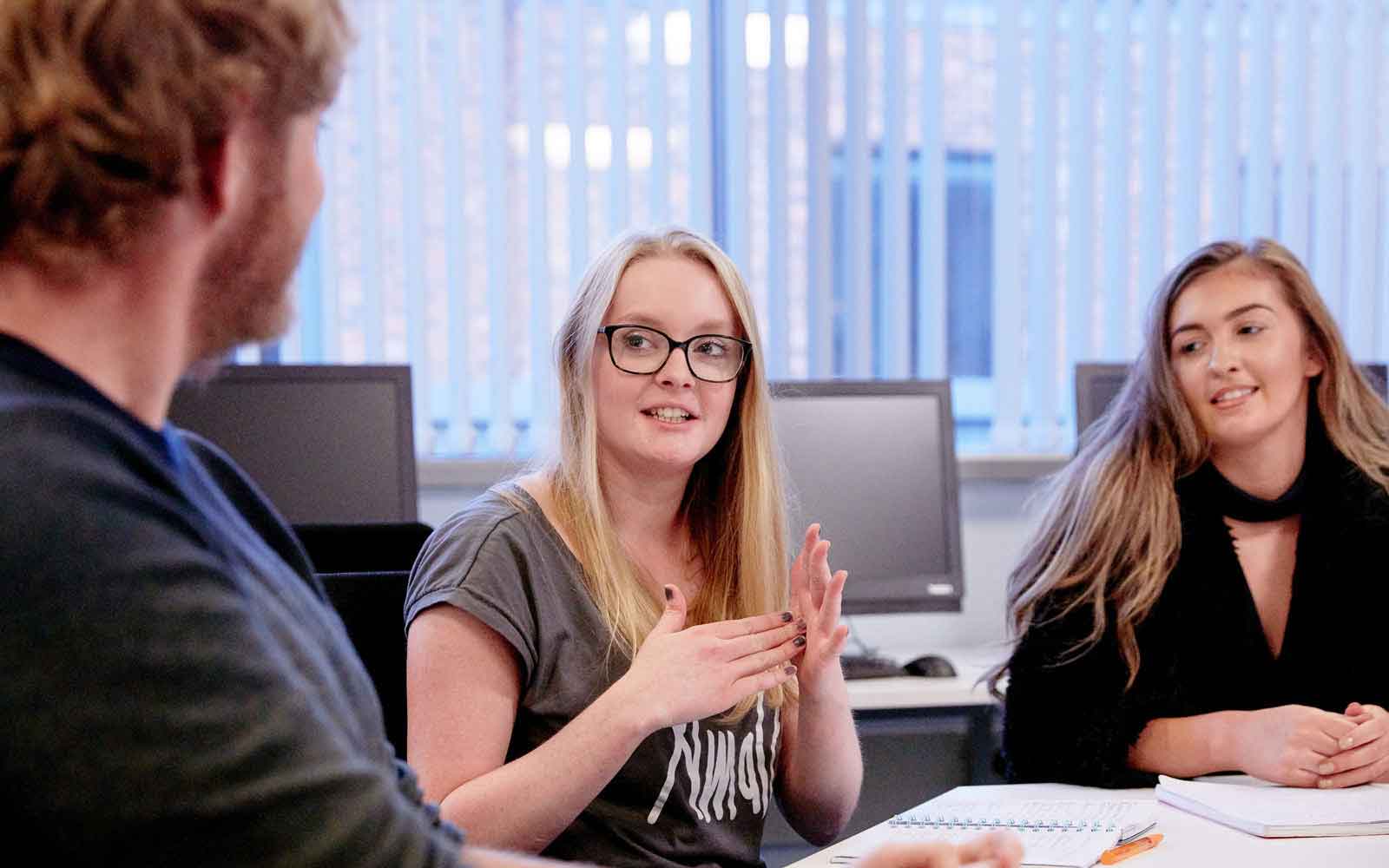 British Sign Language, Deaf Studies and Linguistics BA (Hons)
On this course you will learn BSL to an advanced level. This is the preferred language of over 87,000 people in the UK. You will explore the history, cultures and experiences of deaf people across the country. You can choose to learn about the role...
Next steps
Explore student life at York St John
Book on our next open day
Chat to our students through Unibuddy