Online Open Days Subjects
History, War and American Studies
Discover how our world has developed, how ideas spread, how states rise and fall and how ordinary people can change the world.
A degree at York St John University is a lifelong investment and we believe in supporting you to develop vital professional skills throughout your time with us. You will gain skills highly valued by employers, such as analytical and critical reasoning, oral and written communication and research skills.
York is a wonderful place to call home while studying with us. And as one of the country's most historic cities, York has played a central role in our nation's past and the creation of modern society. We look forward to working with you as you embark upon this new and exciting chapter of your academic life.
History
Are you curious about the past and how our world has developed? If you want to know how ideas spread, how states rise and fall and how ordinary people have influenced those with power, then our History degree is for you. This is a vibrant and exciting course based on our outstanding research and innovative teaching.
American Studies
American Studies is both multi-disciplinary and inter-disciplinary, which means that it combines several academic disciplines, such as literature, history, politics and film, and explores the connections between them. You can develop your own personal pathway through the degree by choosing modules to suit your own specialist interests.
War Studies
The interdisciplinary nature of War Studies means you will engage with a wide range of theoretical approaches to war, including history, politics, international relations, sociology and philosophy. Studying this subject will provide you with a sophisticated understanding of war and global relations and prepare you for a wide variety of careers.
American Studies: hear from Dr James Cooper
History: hear from Dr James Cooper
Sample History lecture: Russian Civil War, 1918–21
Click the videos to view full size
Drag/swipe to view all the videos
War Studies: hear from Senior Lecturer Ian Horwood
Sample War Studies lectures
Click the videos to view full size
Drag/swipe to view all the videos
A History of War: Ancient Medieval
Foundations, Lecture Two: Clausewitz
Courses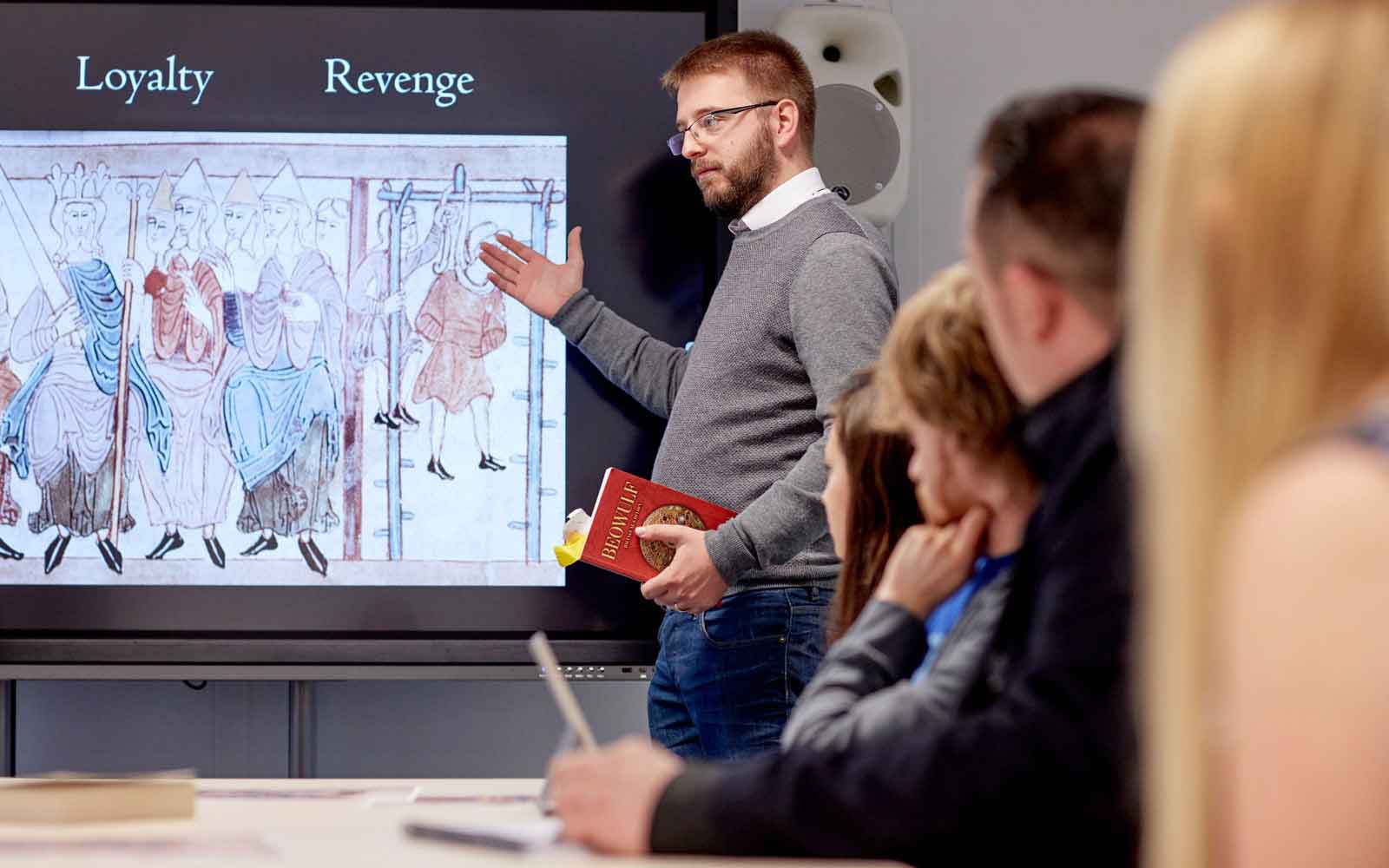 History BA (Hons)
From Ancient Rome to Soviet Russia, delve into the history of a huge range of periods and places. Explore the answers to historical questions great and small in the heart of a city with a fascinating past....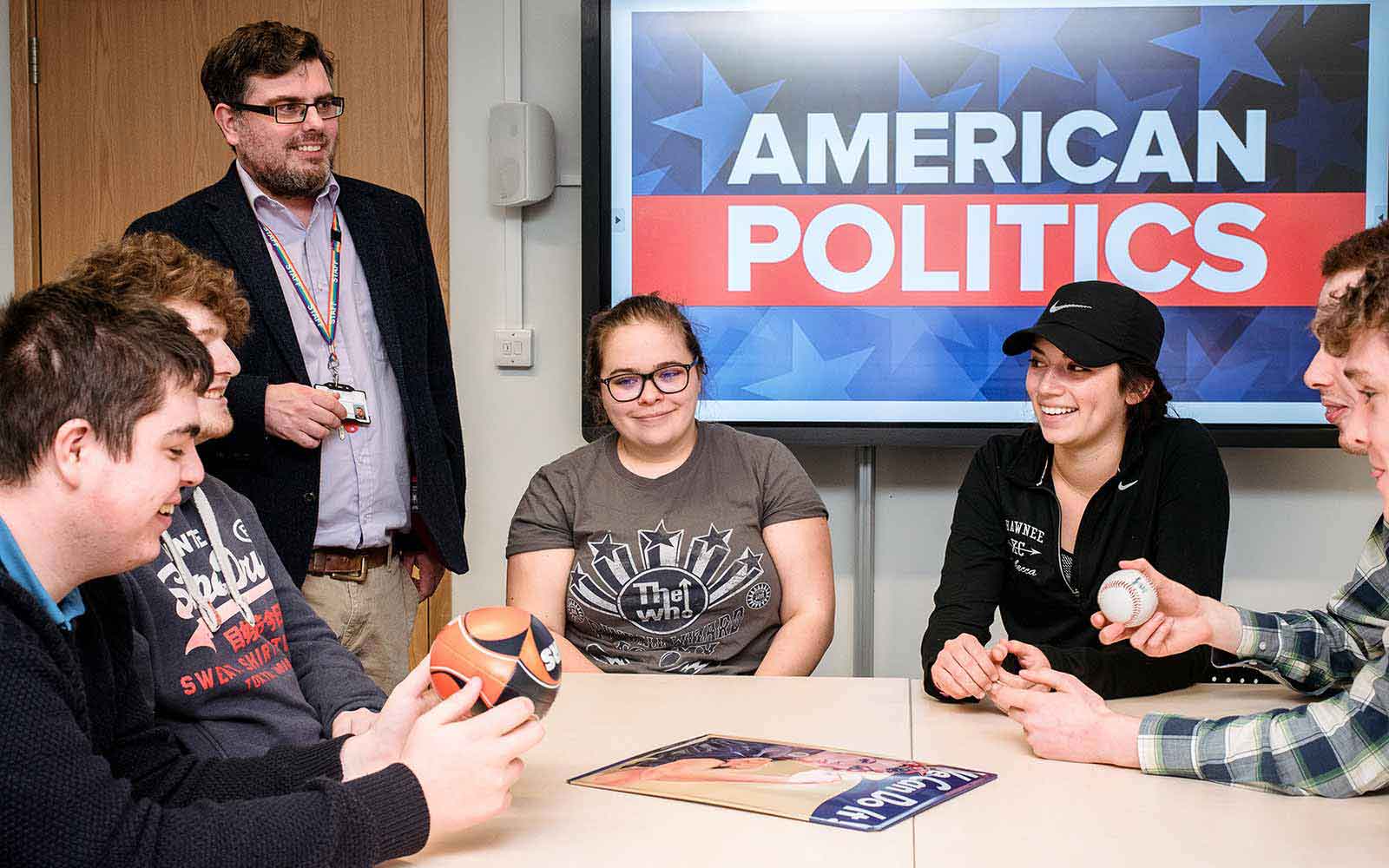 American Studies and Film Studies BA (Hons)
Investigate American society through its history, literature, politics, popular culture, and especially it's film. Study many different film genres through the lens of American culture and question how cinema reflects the social and political...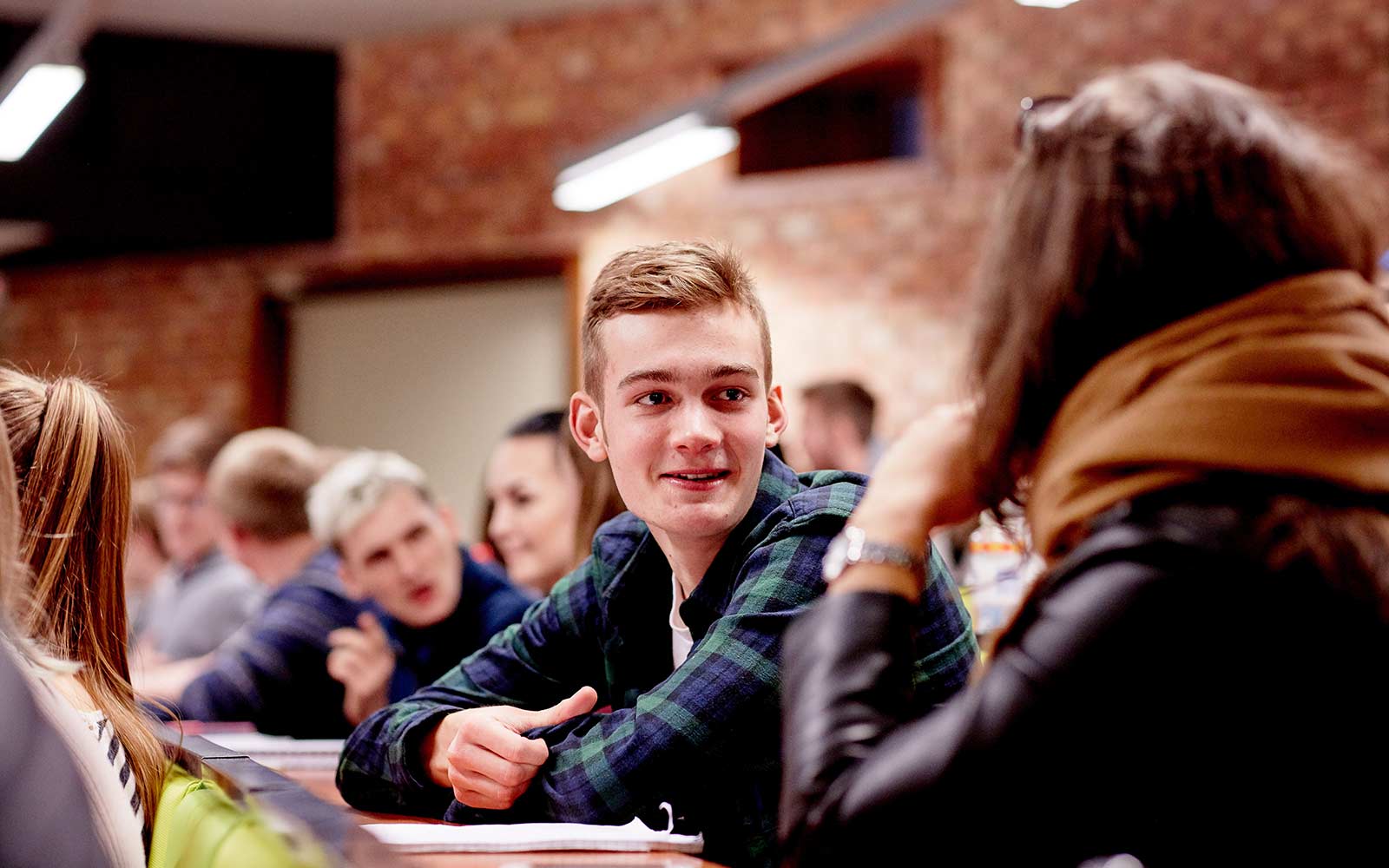 English Literature and History BA (Hons)
Literature and History often inform and interact with each other, offering different perspectives on the events of the past and the people behind them. Studied together these subjects will give you a deeper understanding of people, the world around...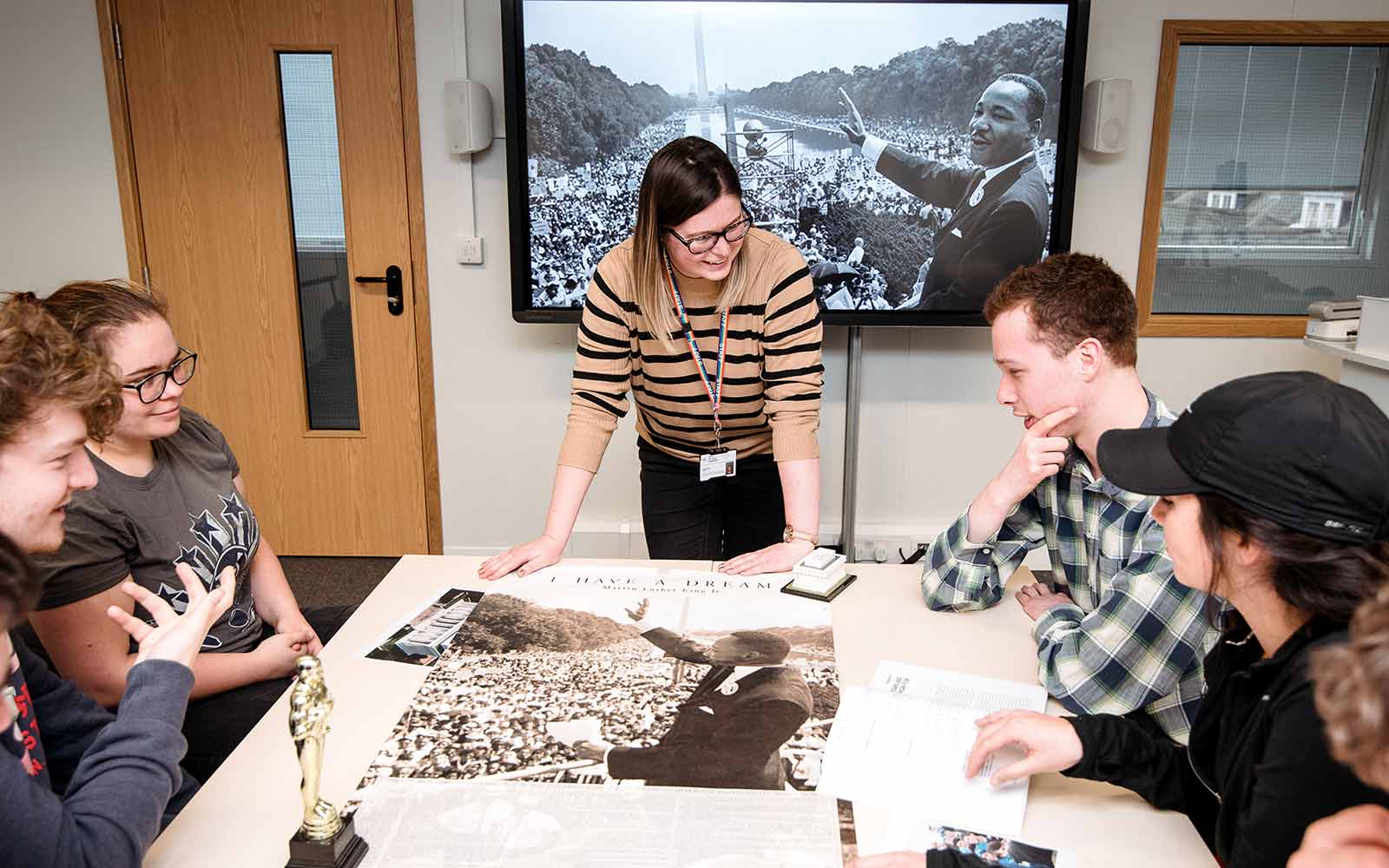 History and American Studies BA (Hons)
American Studies is a varied academic subject which takes in literature, popular culture, politics, film and much more. Through this Joint Honours degree you will gain a deep understanding of America's history, alongside a wider appreciation of...
History and Religion BA (Hons)
Together Religion and History help us understand the modern world by exploring the beliefs people hold, and how our past led us to our current situations....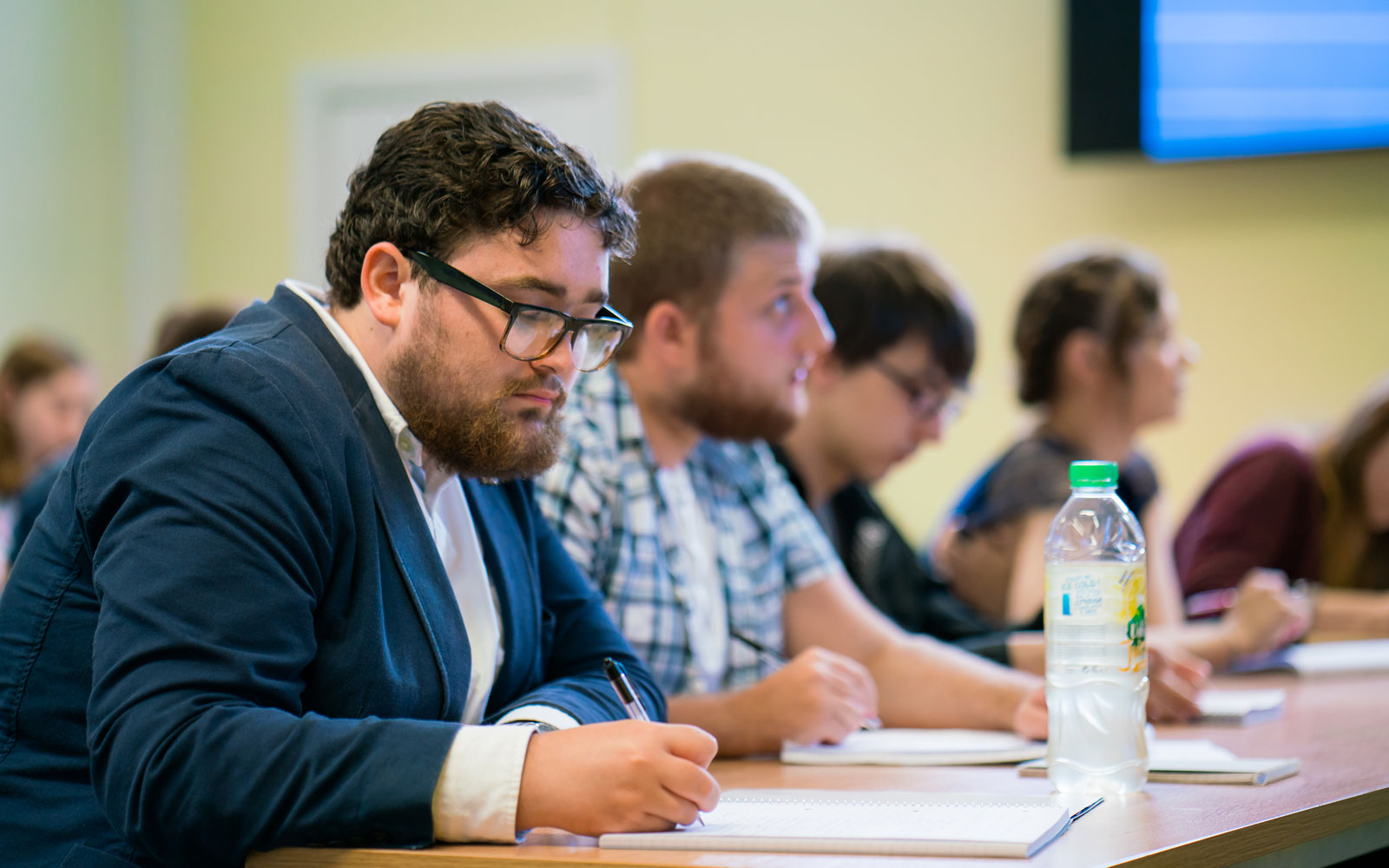 War Studies and History BA (Hons)
This Joint Honours degree combines War Studies with History to give you a deep insight into the nature of war. Explore how wars have been fought through the ages, and the wider social, cultural and political implications of conflict. Study war...
Next steps
Explore student life at York St John
Open Days
Chat to our students through Unibuddy