Online Open Days Subjects
Religion, Theology and Philosophy
Explore what it means to be human.
Religion, Theology and Philosophy at York St John University
What makes individuals and societies behave the way they do? How do ideologies originate, develop and influence our lives? Tackling huge questions like these not only shows future employers that you are not afraid to take on complex problems, it will also change the way you see the world.
We will challenge you to respond to contentious ethical debates around morality, suffering and human rights. The topics you study aren't confined to theoretical debate – they address issues with significant contemporary relevance and practical implications.
Taster lectures
Click the videos to view full size
Drag/swipe to view all the videos
Religion – taster lecture
Theology – taster lecture
Philosophy – taster lecture
Courses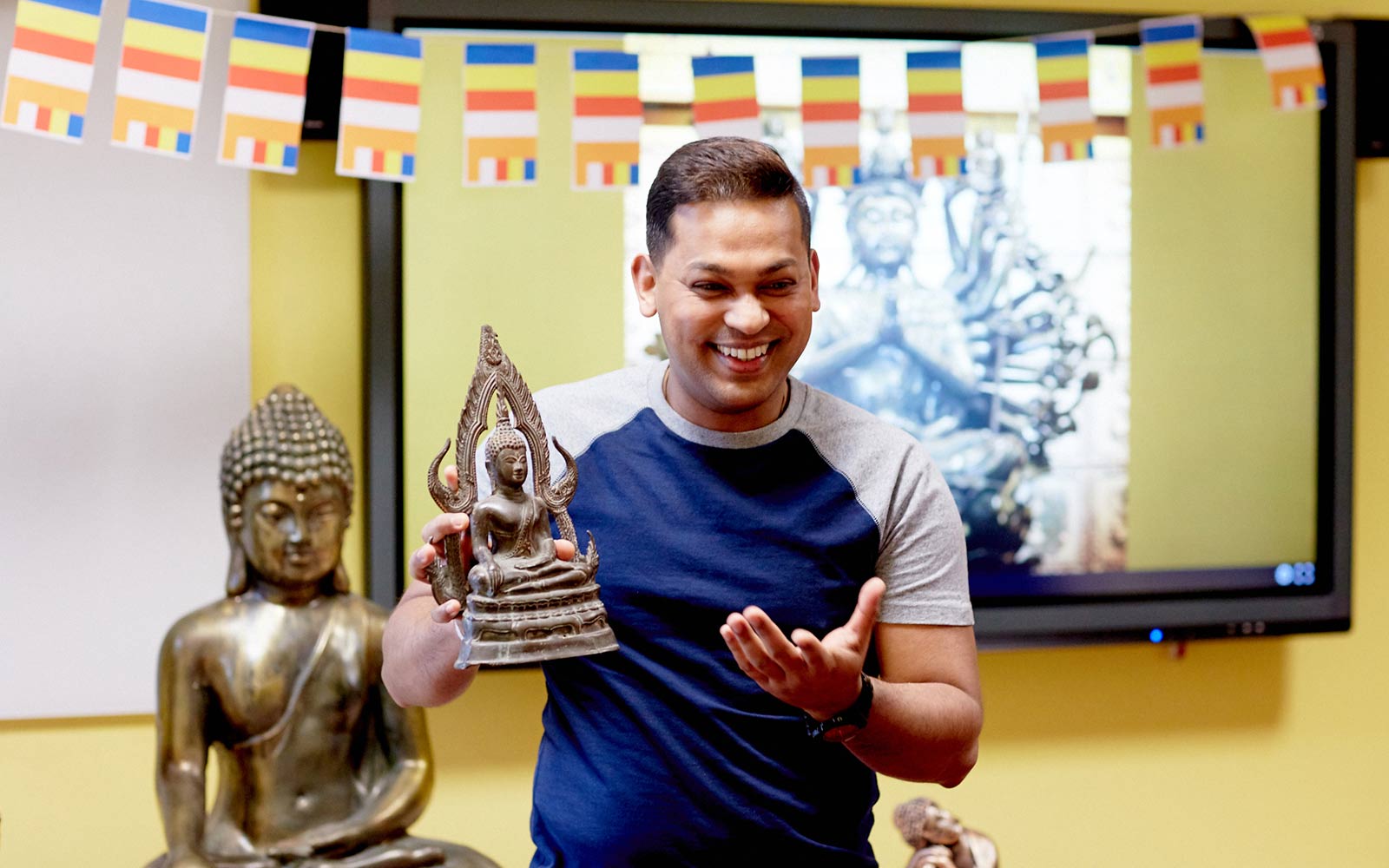 Religion and Theology BA (Hons)
This course will introduce you to the essential elements of the major world religions and enable you to reflect upon the theological, ethical and philosophical issues that arise within them. You'll discuss diverse theological topics through the...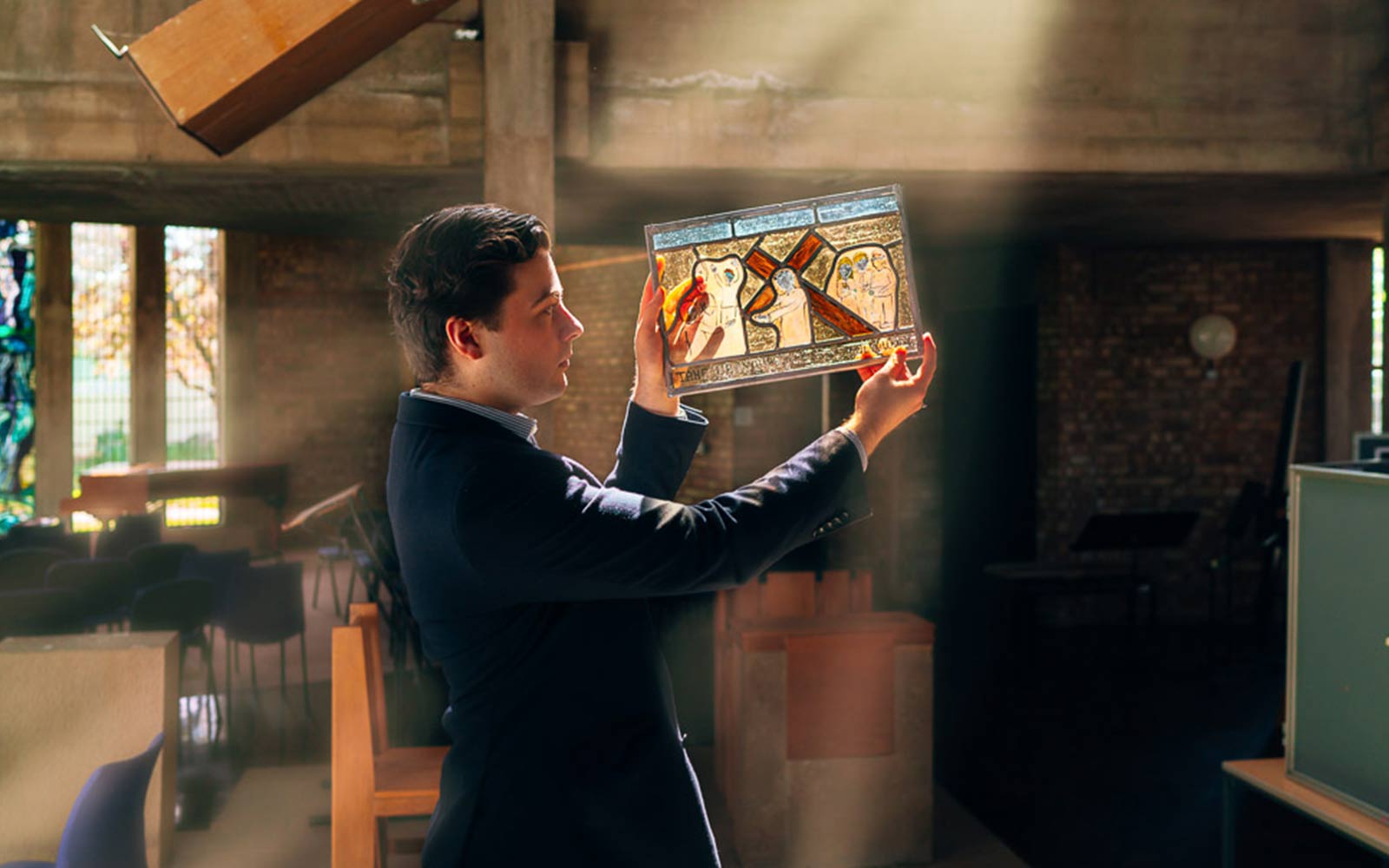 Religion, Philosophy and Ethics BA (Hons)
The questions 'what does it mean to be human?' and 'what is justice?' have inspired philosophers and influenced the development of religious and ethical thought throughout history. This course will introduce you to some of the most important...
Next steps
Explore student life at York St John
Book on our next open day
Chat to our students through Unibuddy