Find out about Undergraduate student life in York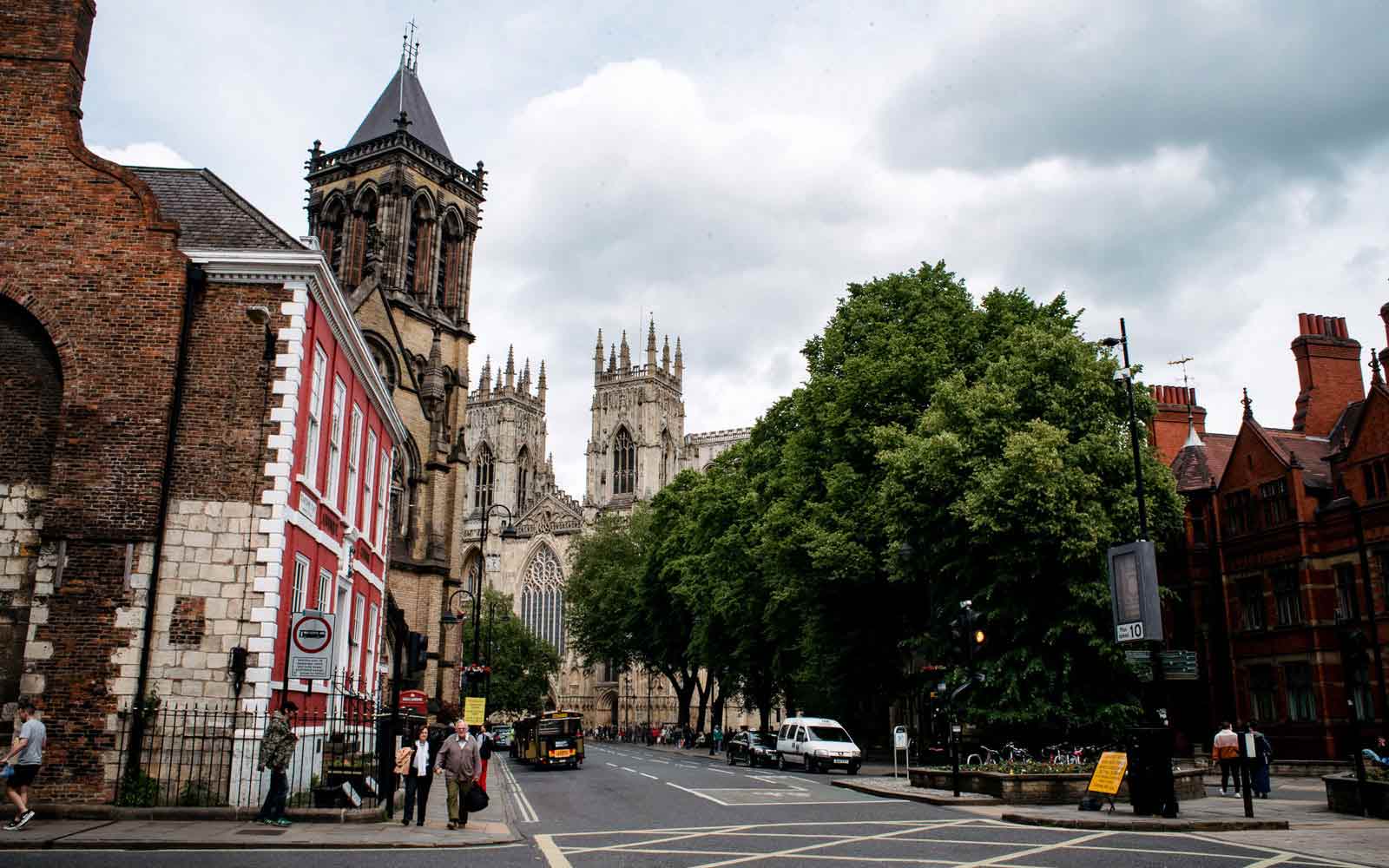 York's offering to students is unique. A city with a dramatic history, York's got a lot of stories to tell. Our cobbled streets have hosted sieges, festivals, protests and parties. Today, over 25,000 students call them home.
The feeling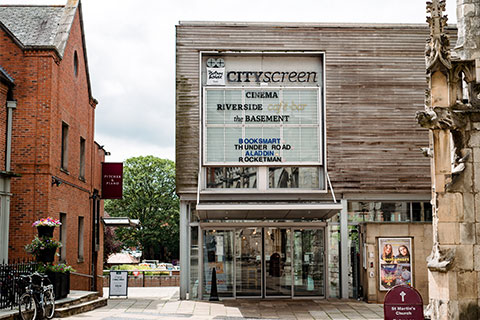 York is a city that feels like a town; it's a place where you will feel like a local very quickly. Our independent spirit shines through in our history and architecture; everywhere has a story. Despite our wealth of independent businesses, we've also got the shops you know and love (just in quirky little buildings with wonky staircases). Everything in York is a little bit more interesting.
A city that keeps it local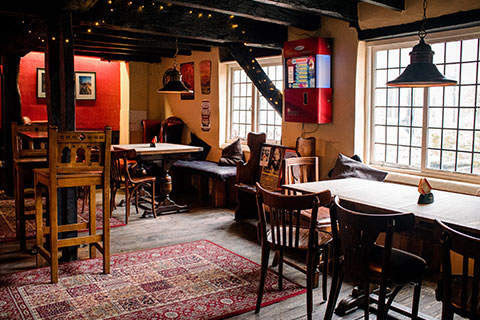 In a changing world, York's somewhere that remains true to the values of shopping locally. You can pick up your food shopping at the daily market, we've got bulk shops so you can get your ingredients and household goods with zero waste. Town is filled with independent cafes, bookshops, bars and pubs. We love to support local businesses and are proud of how many we have. Check out one of our student's favourite independent coffee shops.
A city rich with history and culture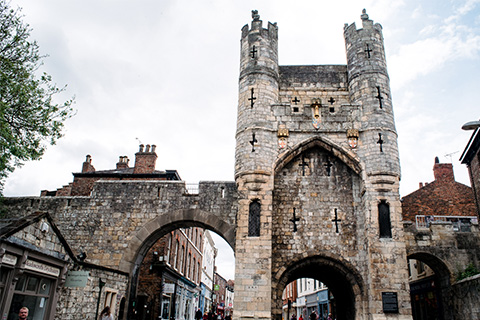 If you're a student of history or the arts, or just enjoy exploring fascinating places, you'll love York. Years of history are documented in our buildings, our cobblestones and our culture. We've got theatres, galleries and museums showcasing everything from modern art to military history. As a student, you'll get reduced entry to all.
Living in York, you'll get used to passing Vikings and those wearing bloody Victorian costume (historical reenactors or actors from the York Dungeon) in the street. If you go to a pub built in the 17th century, you might end up with a pie, a pint and an introduction to life in York from the locals hanging out at the bar.
As soon as the sun's out, you might find yourself sat by the river watching people rowing whilst you eat an ice cream from the ice cream boat. As you wander back into town, you can pick up street food from a redeveloped shipping container and eat it under a canopy of fairy lights. York has something for everyone.
A city made for a social life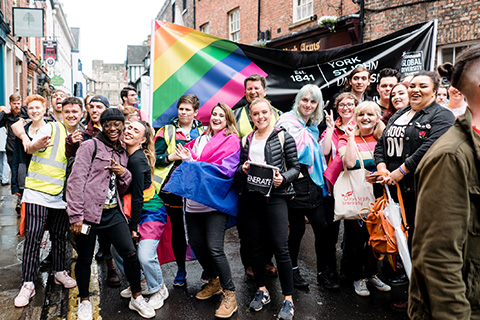 We're proud of the feeling our students get on campus and the feeling they have when they settle into our beautiful city. It's a social place to be - with something to cater for everyone.
York is a student city so you'll find the variety needed to keep a huge student population satisfied. If you're someone who loves a night out, you can pick from three-floor clubs with basement tiki bars, gig venues where you'll see your idols take to the stage, all the way to candlelit alehouses with winding staircases and weird and warped taxidermy.
In the city centre, and in walking distance to all of our student accommodation, there are two cinemas, a variety of comedy nights and musicians playing cosy shows at a bunch of independent venues. You'll come across a range of creative events to get involved with - from writing and film festivals to festivals celebrating our foundations - like the JORVIK Viking Festival.
York's great for being outdoors. You can take a football to the Millennium Bridge or Clifton Ings for a kick around or cycle a scale model of the Solar System laid out along the route of an old train line. There's plenty to do here - we look forward to showing you what it's all about.
A city invested in health and fitness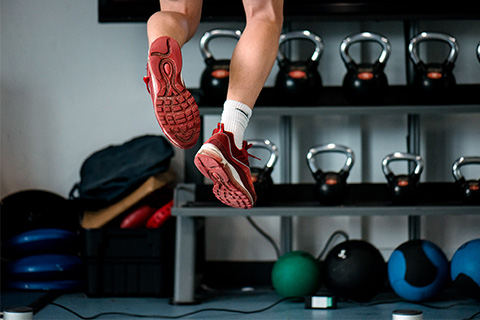 York's a great city if you're invested in your health and fitness, and particularly our campus. We're continually investing in our facilities to ensure you've got every opportunity to better yourself. On campus, we have a sports hall, fitness suite, a climbing wall, courts and nets, spinning bikes, cardio machines and equipment for a range of other classes. Our sports programme covers everything from archery to Zumba.
We also have a 57-acre sports site with 3G football and rugby league pitches, tennis courts and netball courts. There's a cricket oval, sports hall and sprint track. These facilities are open to all York St John University students.
Read what our students have to say about life in York on the YSJ Life blog