Find out what it's like to be a student at York St John University by attending one of our Open Day events. Speak to our students about life in York, tour our beautiful city-centre campus and talk to tutors from all our subject areas about what you're interested in studying.
There will also be talks on areas such as finance, accommodation and support so you can find out about everything we offer on one day.
Open Days for 2018 will be announced in February.
What happens on an Open Day?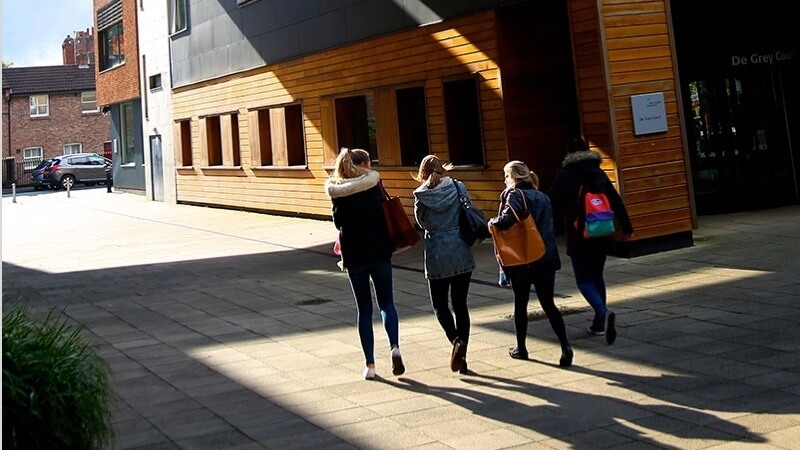 Open Days run from 9.30am – 4.00pm on the above dates, we advise that you pre-book your place in advance.
An Open Day is your chance to find out more about York St John University, the campus, the city and most importantly the course which you're interested in studying. You'll be able to speak to academic and support staff, as well as current students, to get your questions answered.
At each Open Day we run the sessions listed below. You can also find out more on the Plan Your Day section.
Information Marketplace – including stands representing all academic departments, Student Services, Accommodation, Finance, Admissions, Study Abroad and Mature Students
General Information Sessions – talks include an introduction to York St John University, student life, student funding, student support, mature learners and applying to university
Subject Talks – each department will offer a talk about their courses, these may also include a tour of facilities such as studios, labs or classrooms
Campus Tours – led by our Student Ambassadors who can give you an insight into what it's really like to study at York St John University
Accommodation Tours – these run throughout the day at all of our Accommodation sites, we recommend that you choose one to focus on as these are off campus (a maximum 20-minute walk or by free shuttle bus)
We also recommend that you take time to explore the beautiful city of York, which is just over the city walls opposite campus. Choosing where to go to university is a big decision, as you'll be spending at least three years there, so get to know what this fantastic city has to offer! You can also find out more about what our students recommend in the city in our Student Life guide.
If you have any more questions check out our Frequently Asked Questions page.