Education is for everyone - find your place at York St John University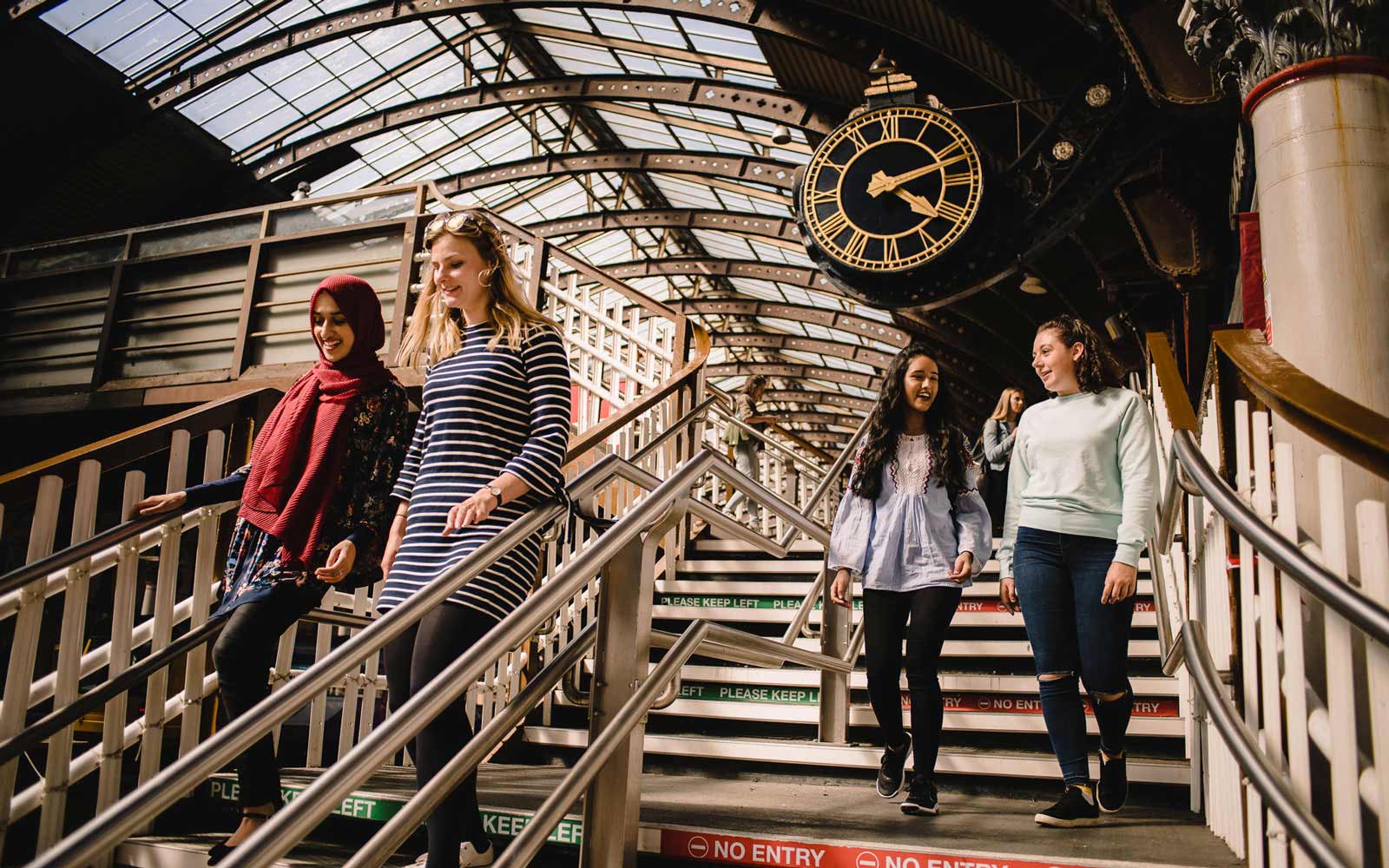 At York St John University, we're passionate about removing barriers to education. We believe opportunities for learning are for everyone.
For all new Undergraduate students, we'll provide you with an Aspire Card - a card filled with credit that you can spend on study materials to lighten the financial load. For those in situations where university doesn't seem achievable, we have our Opportunity and Excellence Scheme. For those who've been in care, we have additional support services to make your transition to Higher Education as smooth as possible.
Find out what we do to help you get here.
Opportunity and Excellence Scheme
York St John University was founded on the belief that helping more people from a wide mix of backgrounds to access education contributes positively to individuals and society. To support this, we take several factors into account when we make an offer of a place on one of our courses. Find out more about how our Opportunity and Excellence Scheme could help you get to York St John University.
Aspire Card
The Aspire Card is a bursary that helps students directly with study costs and supports their transition into Higher Education. All eligible full-time students will receive £100 on their Aspire Cards and part-time students will receive £50. Home students whose household income is below £25,000 will also receive an additional £400.
To find out more about our Aspire Card, run in conjunction with the John Smith Group, see the list of FAQs here.
Care Leavers
If you have left care within three years of starting your course, you are eligible for extra support. This includes anybody who left care but has since re-engaged with their Leaving Care Team, while they continue their education.
You can also get support if you have been made homeless (or been at risk of homelessness) after the age of 16 or have lived in supported accommodation, such as a foyer, refuge or hostel.
Depending on your circumstances, we may be able to offer you:
A bursary each year that you are studying.
Flexible accommodation options to make sure you have somewhere to stay all year round, not just in term time.
One-to-one support from our care leaver contact.
A scholarship to study overseas. Each year, a care leaver student is eligible to participate in the Study Abroad programme. This is a fantastic opportunity to live and study in a different country. You can also get support to apply for and plan your trip.
Your one-to-one support usually involves a regular informal catch-up. This is to make sure you are happy and thriving throughout your time at university and to point you in the right direction if you do need any extra help. Ideally you will get to know the key person over the course of your time at university, so you will always have someone to go to for help, advice or just a cup of tea and a chat!
For more information contact:
Anna Deacon, Student Services on +44(0)1904 876408 or a.deacon@yorksj.ac.uk