Undergraduate
Supporting you as a student
We're here for you, and those around you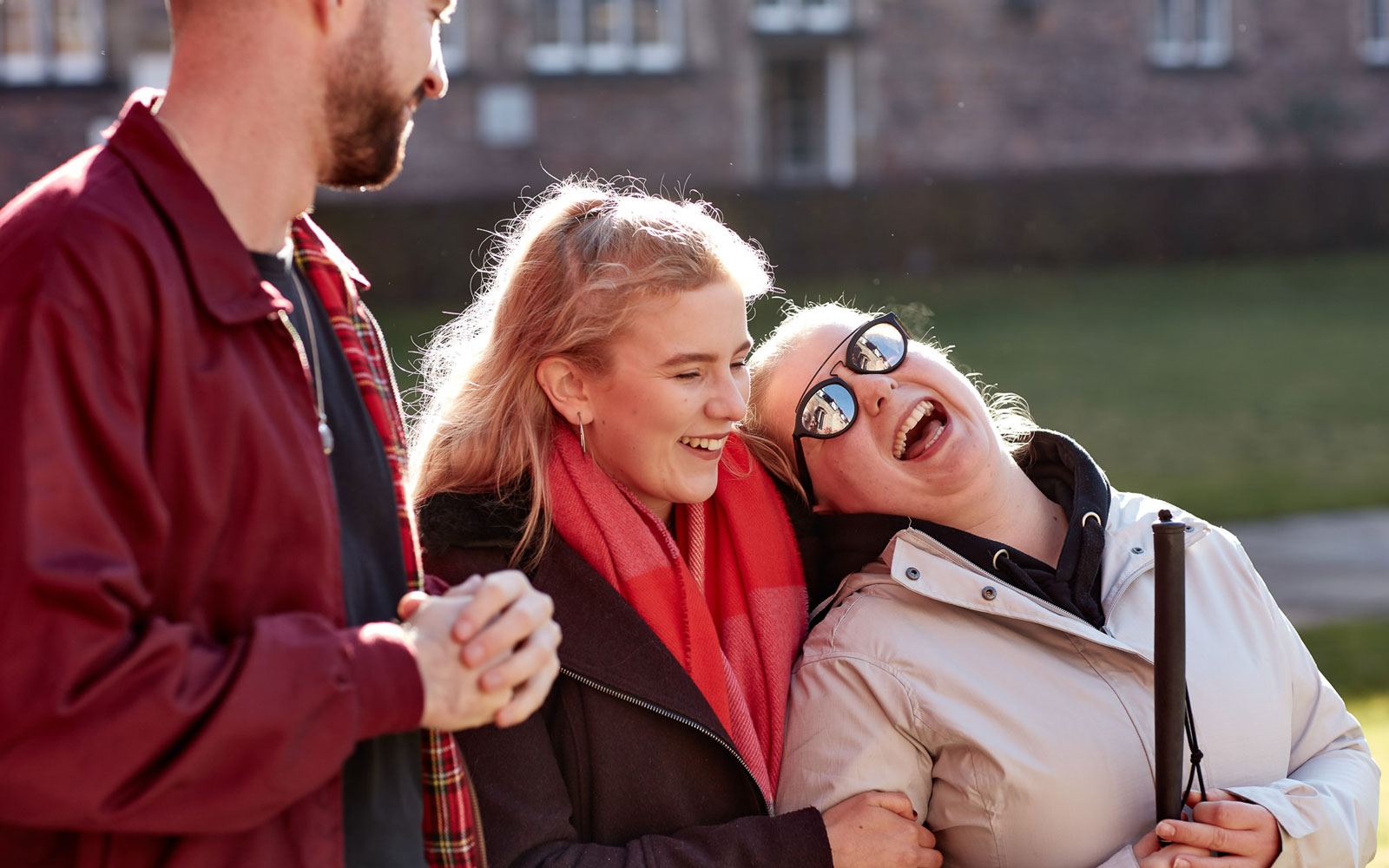 At York St John University, we provide a supportive learning environment. We're open-minded and we'll always listen, whatever the matter at hand is.
At York St John University, you'll have access to more support than you could imagine. We believe that education is for everyone and our offering covers everything from accessibility assistance to support reaching your achievements.
We have a commitment to providing challenging programmes in smaller classes so you'll receive a high level of teaching and support from your academic staff. At the start of your course, you'll be assigned an academic tutor who will be available to discuss any academic or course-related concerns.
We have resources and facilities dedicated to skills-building and providing study support whatever your level of need. The Study Development Team offers interactive workshops, a range of self-help resources and one-to-one tutorials, covering areas such as: critical thinking and writing, active reading strategies, effective note making and dealing with deadlines.
Because we're a smaller university, we get to know our students personally and can offer a wider range of support services. As well as Welcome Week, to help you settle in we have a range of dedicated support services. We have Residential Support Assistants in all of our accommodation blocks who are there to make your living situation as smooth as can be. We have an on-campus medical centre for all of your health concerns and a chaplaincy - for confidential support as well as worship. Our teams are equipped to help you navigate unfamiliarity and thrive in your new environment.
Whenever you need it, you'll have access to Big White Wall, a 24/7 online support system. Our Wellbeing team also runs regular drop-in sessions.