Red Week
w/c 18th November 2019
Red Week aims to provide a diverse mix of accredited qualifications that will enable you to learn new skills, improve your CV and enhance your employability.
You have asked us to run an FA Official's course. Unfortunately, we are unable to do so at this time. However, there is a course running at Poppleton, York on 24 September 2019. For further details, please visit North Riding FA.
We are hoping to run a course in the future.
Awarding Body: Goalball UK
Venue: Haxby Road Sports Barn
Date: 18 November 2019
Time: 1000-1630
Cost: £20
The Goalball Club Leaders Award is a stand-alone qualification that is accredited by Goalball UK, the National Governing Body of the Paralympic sport. It is primarily for coaches who are going to be working with blind and partially sighted players in a competitive club environment.
The aims of the course are to teach candidates:
How to communicate and guide a person with a visual impairment in a sporting environment.
How to mark out a Goalball court and what equipment is required.
How to lead an introductory coaching session, including a warm-up and basic attacking and defending techniques.
The format and rules of the game, including the domestic structure and relevant contacts for further information.
To register for the Goalball Leaders Award, please visit our online store. Please note that the online store for this event will close on 15th November 2019 at 4pm.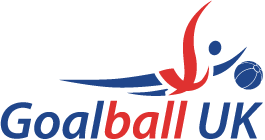 Awarding Body: British Weightlifting
Venue: Haxby Road Sports Centre
Date: 20 & 22 November 2019
Time: 0900 - 1700
Cost: £250
Successful completion of this course will provide learners with the skills and knowledge to become an accredited British Weightlifting Level 3 Weight Training Instructor. The course consists of two parts: (1) online modules that learners are required to complete in their own time, (2) 2 days of practical delivery and assessments. To register for the Level 3 Certificate in Instructing Weight Training, please visit the British Weightlifting online store.
Numbers are limited for this course and demand is expected to be high. Once the places are gone, they are gone. Don't miss this fantastic opportunity!

Awarding Body: The Football Association
Venue: Haxby Road Sports Barn
Date: 19 November 2019
Time: 0900 - 1700
Cost: £20
If you're working or aspiring to work in a primary teacher role with responsibility for delivering physical education at Key Stage 1 and/or 2, this could be a great course for you.

We've developed it specifically to provide primary school teachers (and others delivering PE in primary schools) with the knowledge, skills, and confidence to plan and deliver engaging and inclusive PE and school sport.
The course focuses on planning and delivering lessons on movement skills and invasion games, linking the National Curriculum and the England FA DNA to pupil learning. It also explores managing difference, holistic child development and using a games-based approach in PE.
By the end of the course, you'll be able to:
Recognise the role invasion games have in KS1 and KS2 PE purpose and study
Explain The FA's playing and coaching philosophy
Set up organised football lessons
Organise basic FUNdamental games to help develop movement skills
Modify learning activities to manage difference
Set up small sided games for young players
Help with school teams and provide further playing opportunities for pupils
Access further information and knowledge of football coaching
This course is for anyone delivering PE in primary schools, or aspiring to do so, in particular:
Those working towards becoming a primary teacher (e.g. currently studying for a PGCE Primary qualification)
Qualified practicing Primary School Teachers
Higher Level Teacher Assistants (HLTAs)
Undergraduate PE/Sport Coaching students considering Primary Teaching as a career
To register for the FA Primary Teachers Award, please visit our online store.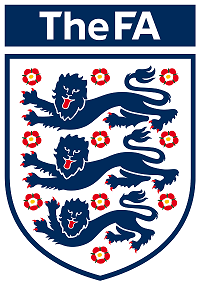 Awarding Body: Street Games
Venue: Haxby Road Sports Centre (HX116)
Date: 20 November 2019
Time: 1000-1300
Cost: £50
Mental health is just as important to our overall wellbeing as physical health, in some cases more so, yet we tend to pay far less attention to it. The mental health of young people is particularly important. Half of all long-term mental illness in adulthood starts by 15 and three quarters by 18.
Youth workers and coaches can do a great deal to prevent this, without being experts. We train to give physical first aid without hesitation – so why not mental first aid too?
Local authorities up and down the country see mental health as their top priority. They know that ignoring the problem is unaffordable because of the impact on the economy: young people with mental health problems find it harder to get or stay in work, they are more likely to get into legal trouble and will need more attention from their GP or hospital. Interventions, such as Mental Health First Aid, are both evidence-based and cost-effective.
Training your volunteers and coaches is money well spent and will allow your organisation to make a vital contribution to the health of the local population.
What Is It About?
Learners will explore the most common mental health conditions experienced by young people and discover what youth and sport workers can do to prevent and/or intervene when needed. The 'Lite' version provides a taster of the content for the 'Full' course. Learners on the full course cover topics such as child and adolescent development, bullying and cyber bullying, substance misuse and protective factors.
Learners will be able to:
challenge the discrimination surrounding mental health
define mental health & common issues
relate to other people's experiences
look after their own mental health
protect a young person who may be at risk
spot the signs of mental health issues in young people
give help, support and guidance to any young person who needs it
Who Is It For?
Volunteers, coaches and project managers
To register for the Youth Mental Health First Aid course, please visit our online store.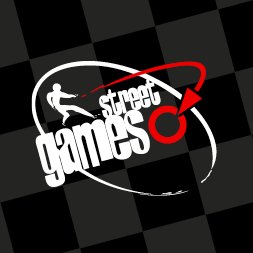 Venue: TBC
Date: 21 November 2019
Time: 1100-1200
Cost: FREE