Google Scholar provides access to journal articles, Google books, online reports and other literature. This guide shows you how to set up Library links to display which journal articles on Google Scholar are available at York St John.
Displaying Get it @ YSJ tag next to eligible items.
To set this up, visit Google Scholar (https://scholar.google.co.uk). Then, select the "hamburger menu" symbol (the triple bar) from the left of the screen to reach the settings menu.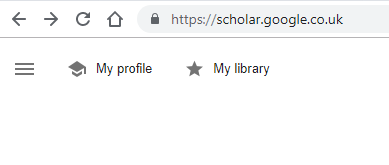 From the resultant settings menu, select Library links to see the screen below. If there is no settings heading, then look out for the cogwheel symbol which represents the settings menu. Your personal laptop won't display our University title initially, so you need to search for York St John University in the search box and click save to create the link.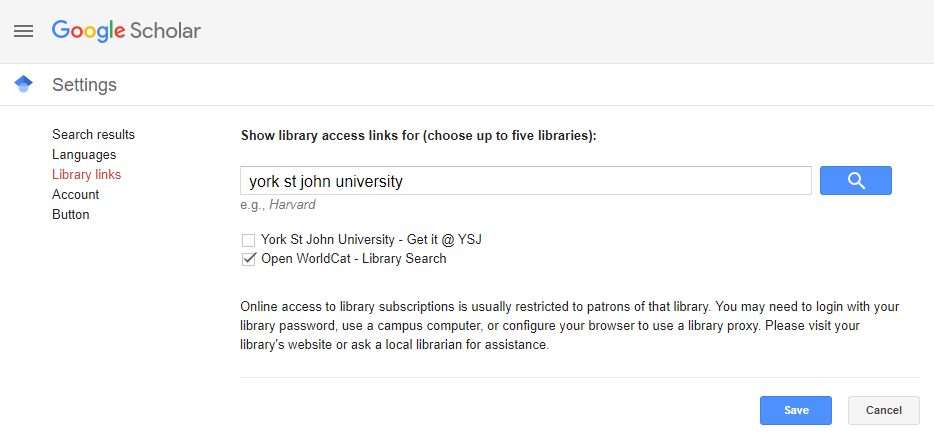 These are two results from a search for marketing and business in journals held at York St John University, which now show Get it @YSJ alongside them. Select Get it @YSJ to see the result within YSJ systems and get full access to the journal article. You will then be asked for your YSJ username and password.